In the late 80's and throughout the 1990's, aquatic fragrances dominated the perfume market. Some legendary colognes were launched during this time, and the bulk of them were in the aquatic category. Cool Water by Davidoff was a staple fragrance in many men's collections, and it helped to inspire so many other aquatic colognes and perfume. There are so many great colognes that smell like the ocean.
Here is a quick overview of some fragrances that stand out in this category:
Best Overall – L'Eau d'Issey Pour Homme
Best Designer Aquatic – Creed Erolfa
Best Budget Aquatic Cologne – Nautica Voyage
What Is An Aquatic Fragrance
An aquatic fragrance is a cologne or perfume that has marine notes as one of the dominant scents. They are often also green and fresh smelling, and they work great during warmer weather. These fragrances invoke thoughts of oceans, water, marine life, bays, and beaches, which is why they are named "aquatics."
Some common notes that make up aquatics are lotus, mimosa, citrus, and musk. A lot of these fragrances have a common theme. Top notes are made up of a lot of fresh notes with citrus like bergamot. Middle notes are comprised of a lot of spices and herbs like rosemary and nutmeg. Florals and marine notes are also dominant throughout. Base notes are usually made of woody accords and musk.
Let's take a look at some of the best aquatic fragrances available.
1. L'Eau d'Issey Pour Homme Issey Miyake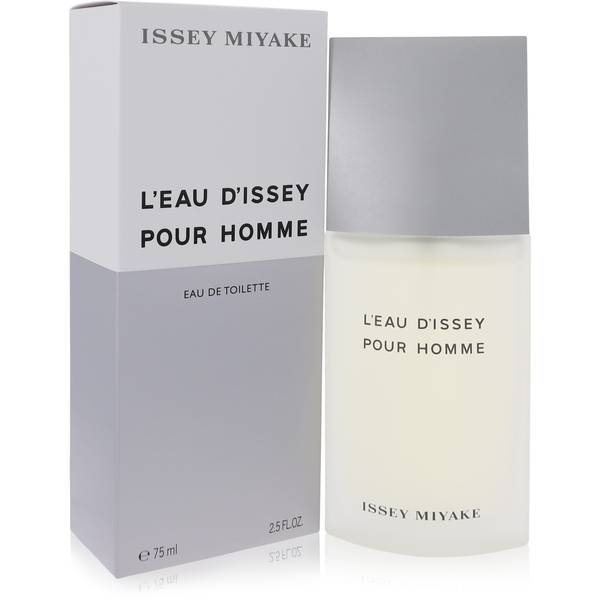 Scent: L'Eau d'Issey is one of the best smelling aquatic fragrances available. It is categorized as a woody aquatic fragrance, and it was released in 1994. While it does not have marine notes, it is dominated by citrus and fresh florals like Yuzu. The aroma when you spray this is pure zesty freshness due to the citrus accords which is balanced by some woody notes, and musk is fairly prevalent.
Best For: This aquatic fragrance is best for warm weather when you need a simple choice to reach for when you want to feel uplifted and fresh. When you are in a mood for citrus freshness, then L'Eau d'Issey Pour Homme is a solid cologne. This fragrance can be worn at the office, on a date, casual events or formal settings.
This fragrance can be picked up at FragranceX or Amazon. They both have great prices, and you may be able to get it at FragranceX for a lower cost because they usually have multiple size options.
Take a look at our L'Eau d'Issey Pour Homme review for more information.
---
2. Nautica Voyage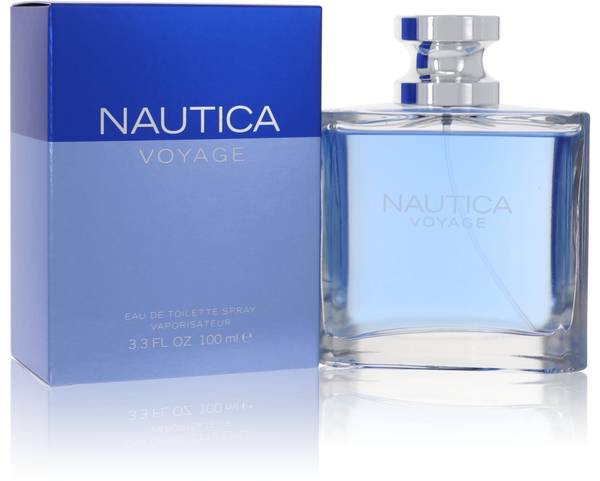 Scent: Nautica Voyage is a great aquatic cologne that is very affordable. One of the newer fragrances on our list, this scent came out in 2006, and it is categorized as a woody aquatic. The scent is described as a fresh and salty sea breeze with coastal herbs and woods.
Upon spraying this cologne, you will smell citrus and green accords. Specifically, notes of apple are prominent. You are then met with scent of lily and fresh aquatics. The base notes are woods and amber and they balance out the scent well. This is a great smelling fragrance, and it cannot be beat for the low cost.
Best For: This is a great choice for guys who are new to fragrances and colognes because it is easy to get, low cost, and it is a crowd pleaser. There is nothing risky about this scent, and if you are looking for a marine scented cologne, then you should get a bottle of Nautica Voyage.
For more information, you can read our full Nautica Voyage review.
The price on this is too low to not get if you love aquatic fragrances.
---
3. Dolce And Gabbana Light Blue Intense For Men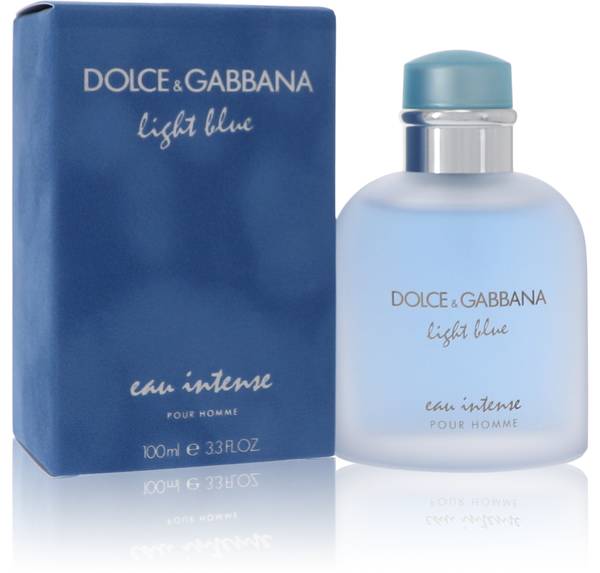 Scent: Light Blue Intense Pour Homme is one of the newest aquatic fragrances on our list. While most marine scented aquatics were released in the 90's, this fragrance came out in 2017. It has a simple note profile of citrus, marine notes, juniper, musk and ambergris.
Upon spraying this Eau de Parfum, you are greeted with the standard blast of citrus that you would expect. The scent develops into a sexy, masculine fresh smelling marine fragrance. Give this fragrance some time to develop, and you will love it.
Best For: This aquatic fragrance is best for summer weather. This is fresh, and very salty, and women seem to love how this smells on a man. This is a compliment getter for sure.
---
4. Creed Erolfa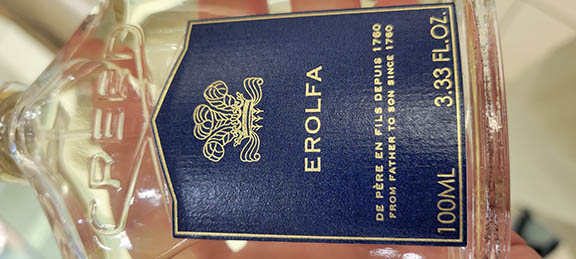 Scent: Creed Erolfa is a great marine scented fragrance. This scent was inspired by the Creed family sailing through the Mediterranean inspired by the notes of the high seas. This fragrance has the standard aquatic notes of citrus accords, spices, musk, and woods. We also have a full review of Creed Erolfa.
What sets Erolfa apart from other aquatic fragrances is the scent comes off more masculine, mature, and classic. It is more refined, but it still has the aquatic vibe that the lower cost options have. For some, the price point may be too high, but there are plenty of other great fragrances on our list at a lower price point. For fans of aquatics and the House Of Creed, then this is a must try fragrance.
The elegance of this comes from a blast of fresh citrus notes, melons, and followed by salty marine notes with an ambergris dry down. This is similar to Creed's MI.
Best For: Someone looking for a mature, classic niche aquatic fragrance. This fragrance, like the others, works great in warmer weather when you want to feel fresh and invigorated.
---
5. Aqua Di Gio by Dolce & Gabanna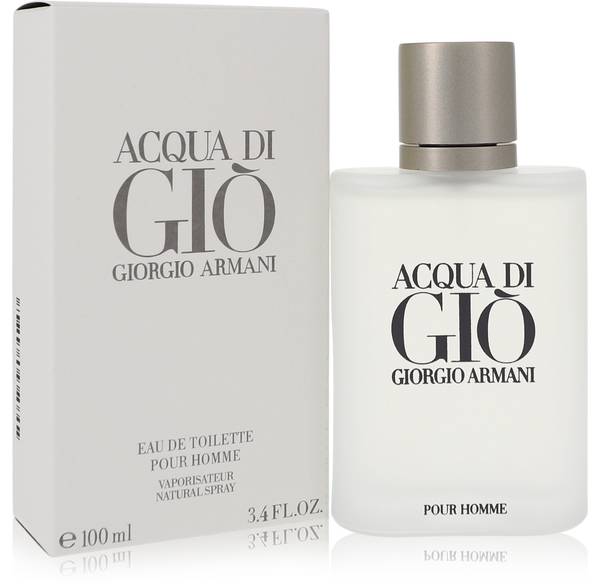 Scent: Aqua Di Gio is an aquatic fragrance that was inspired by an island in Italy. It is made to remind you of a sunny day near the beach with marine notes of sea salt spray. It is a classic, fresh, citrus aquatic cologne that has been popular since the mid 90's during the boom of aquatic style scents.
The scent is casual, faint, oceanic, fresh, bitter, refreshing, and versatile. It is one of the most popular aquatic fragrances of the last 30 years, and it still works today.
For further information, we have a Acqua Di Gio For Men Review here.
Best For: This is a great smelling casual aquatic fragrance that will garner compliments from the ladies. This wears close to the skin, so if you do not want to command attention when you walk into a room, this is a solid choice for you. This is a versatile fragrance that works about anywhere.
---
6. Acqua Di Gio Profumo Cologne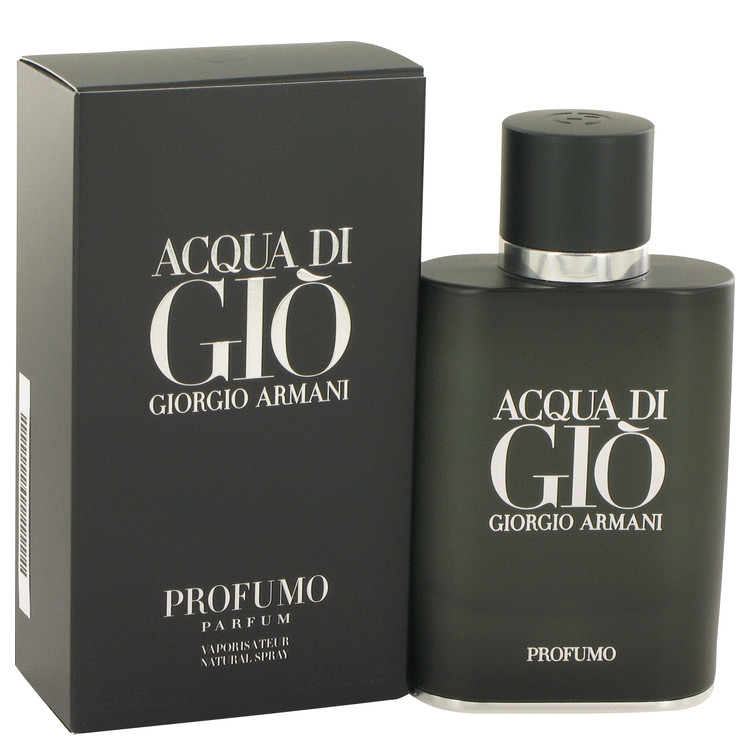 Scent: Profumo is a recent follow up to the popular aquatic fragrance, Acqua Di Gio that was released in the 90's. Profumo is a modern take on this classic while still maintaining the dominant marine accord. The note profile is simple, yet elegant featuring scents of sea notes, bergamot, rosemary, patchouli, and incense. This is a richer version of the classic, and it smells fantastic.
The patchouli and incense notes bring a more dark and rich vibe to this aquatic. While is still smells like the ocean, it has added depth that does not come out in the other frags on our list. If you are a fan of the original, and you have not worn that one in a while, then grab a bottle of this newer release, and you may be pleasantly surprised.
Best For: This aquatic fragrance is good for any season, and it is a easy reach for when you are not sure what to wear. This will stand up at a formal event, a wedding, and it will also work great for casual wear. It smells great and is inoffensive.
---
7. Davidoff Cool Water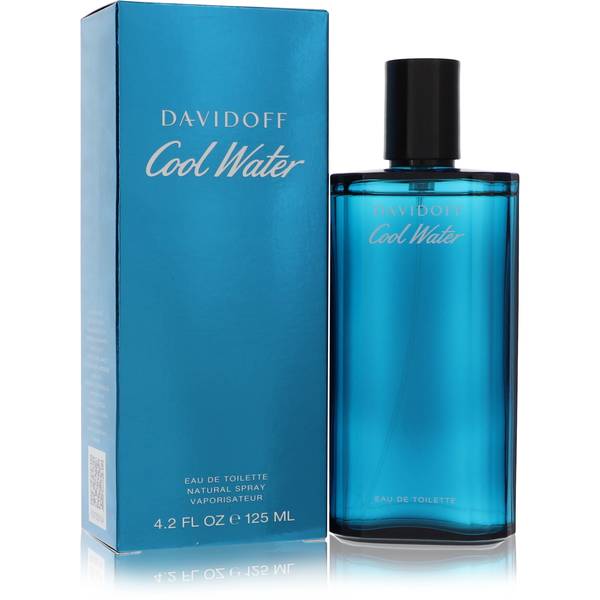 Scent: Cool Water is a timeless classic aquatic fragrance. This was one of the earlier releases that came out in 1988, and it helped to inspire the aquatic accords that dominated the 90's. When you spray this cologne, you will smell a fresh blast of ocean spray, lavender, and some mint.
If you have never smelled this aquatic, or owned a bottle of this, then you should really try to find a bottle. If you are a fragrance collector, then you should at least sample this iconic scent. It isn't the best aquatic fragrance on our list, but it should be tried by every man who loves this style.
Best For: Cool Water is a great casual fragrance that can be worn for most any occasion. You will smell nice to both men and women, and frag heads will certainly know what you are wearing. The aroma is a classic, and if you do not have this aquatic fragrance in your collection, you should grab a bottle.
---
8. Bvlagri Aqva Marine Pour Homme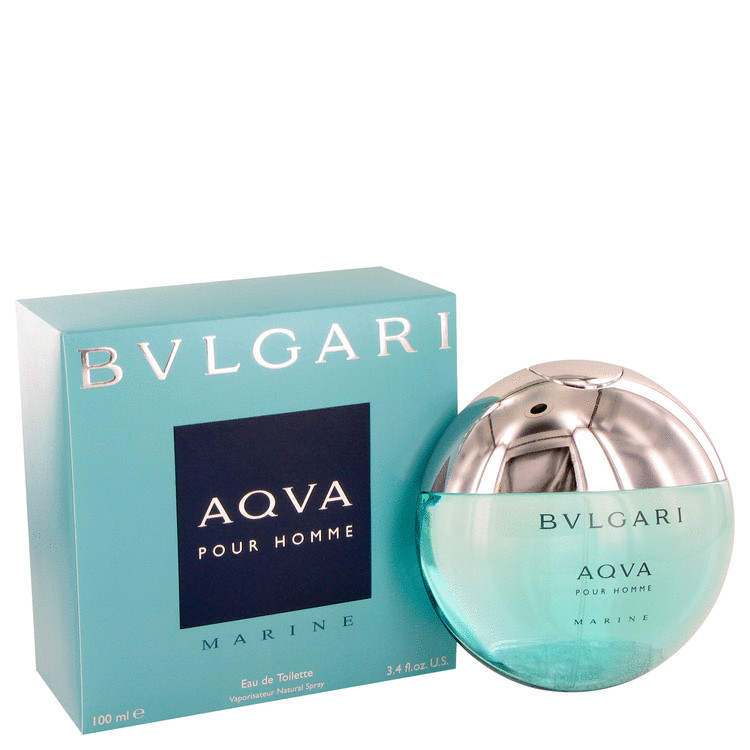 Scent: Everything about Bvlgari Aqua Pour Homme is aquatic. From the name, the scent, the color, and the bottle. This fragrance was designed to embrace the freshness of the ocean. The note profile is what you would expect from an aquatic. This cologne has notes of citrus, ocean, sea weed, rosemary, amber, and woods.
Upon spraying this fragrance, you are met with smells of seaweed, salt air, ocean water, fresh citrus, and warm woods. The marine notes stay linear throughout. The notes of seaweed seem to set this fragrance apart from most of the other aquatics. This will remind you of walking on a beach due to its overly "marine" composition.
Best For: The aquatic fragrance is great for summer days or warmer weather where you want to smell fresh and oceanic.
---
9. Millesime Imperial Cologne by Creed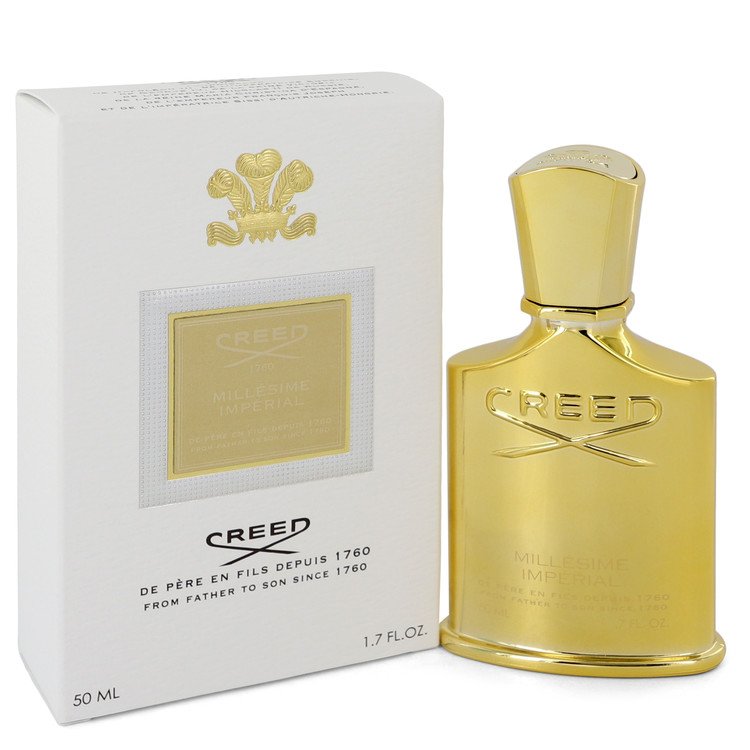 Scent: This marine scented cologne was inspired by the seaside landscape of Sicily. The notes are fruits, sea salt, citrus, ocean, musk, and woods. This is a romantic unisex fragrance.
The opening is not harsh and marine, but it is faint and well rounded with notes of citrus, florals, and woods. The salty notes seem to linger in the background of the citrus, florals, and woods. This is overall a faint, pleasing, woody floral marine scented cologne. It smells great, and it
Best For: This aquatic will work great for spring and summer as well as any indoor environment. It is a soft scent that wears close to the skin, so it is not a projection monster by any means. This allows you to smell nice and discreet at the same time.
---
10. Creed Virgin Island Water
Scent: Virgin Island Water by Creed is a great fragrance to remind you of the beach and ocean life. While it doesn't have notes of sea water or salt air, this fragrance was inspired by a sailing trip in the Caribbean. This fragrance is a celebration of exotic and tropical scents.
If you could bottle the scent of a Jamaican beach, then this is it. This fragrance has notes of rum, coconut, citrus, sugar cane, hibiscus, and musk. It is a blast of fresh lime and coconut mixed with florals, fresh citrus, and woods.
Best For: This beachy fragrance is great for summer wear and hot weather. FragranceX usually has the best price for this fragrance.
---
11. Tommy Bahama Set Sail St. Barts Cologne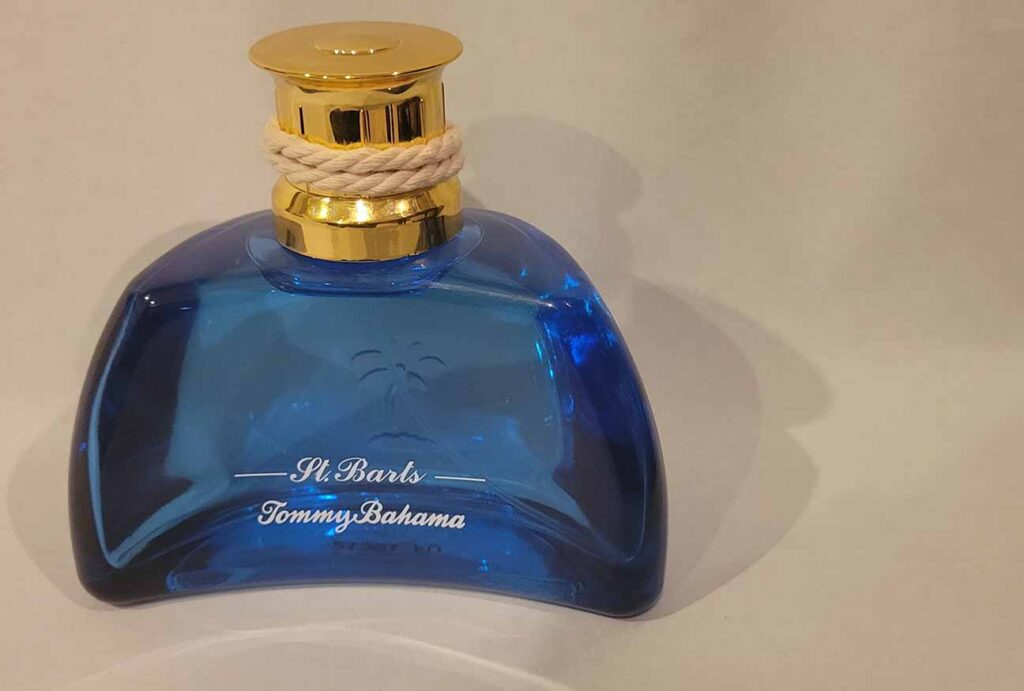 Scent: This citrus aromatic is a great budget aquatic fragrance. This cologne features all the "island" notes like tequila, lime, agave, sea, salt, greens, palms, vanilla, and musk. The scent is a citrus, boozy, and beachy fragrance.
When you spray it, tart juicy lime notes are prominent. Once you hit the base notes, then you will smell a soft vanilla musk. It does not last long, but it smells great for 3 to 4 hours. We have a Tommy Bahama St. Barts cologne review here.
This beachy fragrance is compared to Virgin Island Water by Creed a lot, and while they do not really smell alike, the idea behind the fragrances seems to be the same. This smells like a margarita on the beach.
Best For: If you want to hang out with some friends and drink some cocktails in the summer, that is what this fragrance is for. This is a great vacation fragrance as well. Great entry into fragrances because this smells nice, is inoffensive, and you can get it at a low cost from FragranceX. Amazon carries it, but costs a bit more there. If you are looking for a low cost fragrance for the summer, then this is a great choice.
---
12. Polo Ultra Blue by Ralph Lauren
Scent: Pole Ultra Blue is a soft musky aquatic fragrance. This scent by Ralph Lauren uses salty mineral notes to mix with a base of woods and musk. While the marine notes are not the dominant player, they play a vital role in the overall scent composition.
Upon spraying this fragrance, you will smell lemon verbena which gives a herbal and citrus opening. It becomes spicy and green with some sea salt and minerals mixed in. It dries down to a musky, slightly salty, woody fragrance.
Best For: This is a great versatile fragrance that can be worn almost anywhere during the summer months. If you are a fan of the Polo brand and aquatics, then you should consider getting a bottle of Ultra Blue.
---
13. Invictus Aqua By Paco Rabanne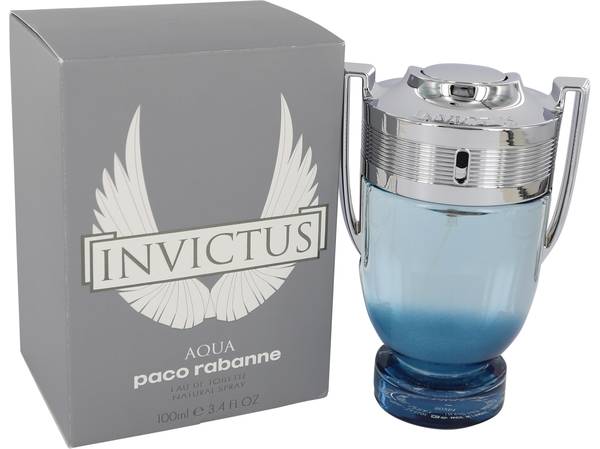 Scent: This woody aquatic has top notes of grapefruit and violet, followed by sea notes, woods, and amber. This is a very pleasing and soft fragrance that works great as a casual warmer weather scent.
This aquatic smells like a soft ocean breeze with citrus, florals, and woody notes. This does not have a harsh opening of marine scents that some of these fragrances have. This wears close to the skin, and it is an easy going scent. It has an airy, pleasant, and soft vibe going on.
Best For: This is a nice, soft, relaxing aquatic fragrance. This is a great choice for someone who wants to smell nice, but does not want to project a room.
---
Summary Of Aquatic Colognes
Our list of aquatics includes a wide range of choices. There are some that are marine dominant, and others that are beachy scents like Virgin Island Water. We also included niche fragrances, low cost options, and moderately priced scents.