Creed Aventus is one of the most popular fragrances by Creed. It was released in 2010, and it became an immediate hit in the fragrance community.
This fragrance is known for its unmistakable scent profile of pineapple, birch, apple, bergamot, musk, ambergris, and vanilla.
Because of its popularity, so many perfume houses started to duplicate Creed Aventus. Over the years, there have been a lot of successful as well as some not successful attempts at making colognes like Creed.
Perfumers have been trying for years to replicate Creed Aventus. And rightfully so, because this fragrance smells so good. Hopefully, our list can provide you some guidance into which fragrance is the best Creed Aventus clone.
As an Amazon affiliate, we may earn commission if you make a purchase through one of our links. This is at not extra cost to you, and it helps to keep our site running.
What Is A Creed Aventus Clone
A Creed Aventus clone is a copy or duplicate of the fragrance Aventus by the House of Creed. Other companies take a sample of Aventus and analyze it with something like gas chromatography-mass spectrometry. After that, they can try to replicate the fragrance with essential oils and synthetic components.
All of this is done to create a perfect Creed Aventus alternative.
You also need to consider the intent of the company. They may be trying to recreate it as close as possible to the original, or they may be trying to alter it a bit on purpose.
For example, if you look at Parfums Vintage, they offer multiple alternatives to Aventus. One may have a stronger pineapple note to it, and another may have a more dominant vanilla note to it. They may also switch out a note or two for a slight change in the fragrance, but they are still trying to keep the Aventus style.
Either way, no company is going to replicate Creed Aventus to 100%. There are even slight variations in batches offered from Creed, so if they can't make it the exact same every single time, then nobody can.
If you have never smelled the original, you can get a sample at Scent Split.
Here is our list of the Best Creed Aventus clones:
1. Club de Nuit Intense Man by Armaf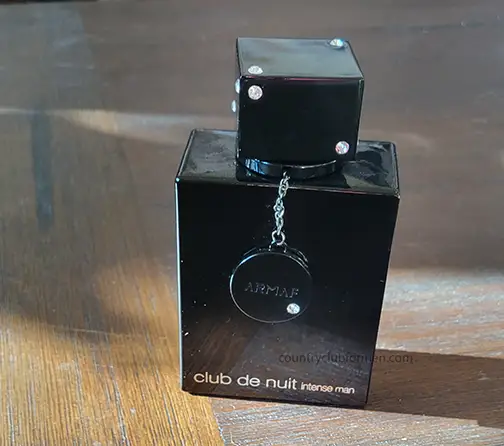 Club de Nuit Intense (CDNIM) is a great clone of Creed Aventus. This fragrance does have a nice lemon opening which is followed by juicy notes of pineapple and birch. Considered by many to be the fragrance that smells just like Aventus, Club de Nuit Intense comes in at our #2 spot.
The dry down is close to Aventus, and this is a great low cost option to get. If you are comparing openings to dry downs, then Club de Nuit is the winner in the dry down department. Whether you like the original or not, Club de Nuit Intense Man smells great. It does not quite have the juicy pineapple and bergamot that you get from Aventus, but it is close.
The bottom line is this fragrance clone smells amazing, and you will get a lot of compliments wearing this. Three to four sprays to your skin will give you great projection, and you will get noticed.
Die hard Aventus fans may be able to spot the differences, but most people will not even know what you are wearing, just that you smell great.
2. Supremacy Silver by Afnan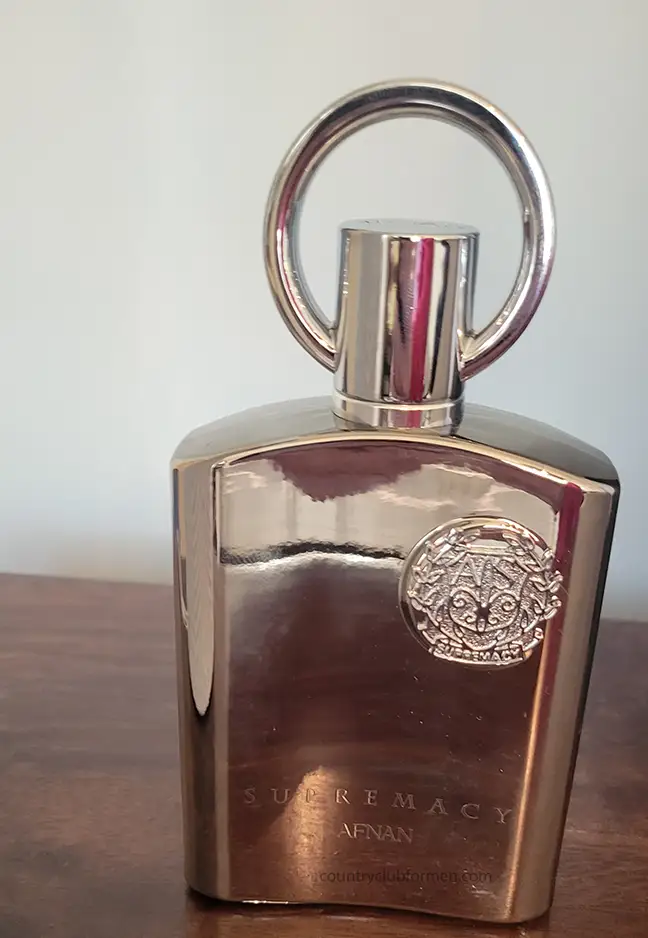 Supremacy Silver is one of the best Creed Aventus clones. The dominant notes of this Aventus dupe are pineapple and birch.
Once you spray Supremacy Silver, you will know that they are trying to replicate Creed Aventus. It opens with a smokey and fruity accord, and the main fruit notes are bergamot, pineapple, and apple. This is exactly what you would expect to smell.
These notes are followed by birch and black currant which gives the scent some green and smokiness.
If you are looking for a great alternative to Aventus, then you should consider Supremacy Silver. For somone with a large fragrance collection and a trained nose, you will be able to tell the differences between this and the original Creed.
If you don't want to spend the money on Creed, this is an affordable option. People around you will smell the fragrance, and they will like it, and the overwhelming majority of people will not be able to tell the difference standing close to you.
3. L'aventure Cologne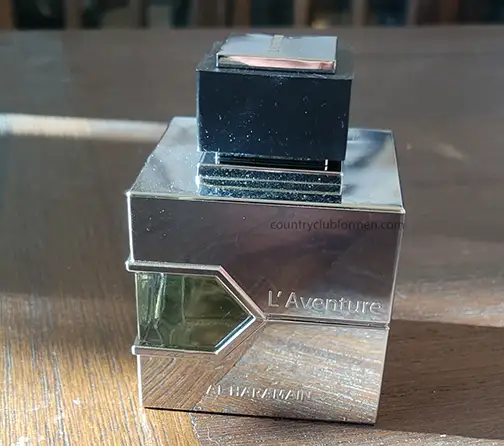 L'Aventure Cologne by Al Haramain is a fragrance for men that comes close to Aventus, but it misses out on the smokey pineapple notes that the original is recognized for.
L'aventure opens with citrus, woods, and resin notes. The prominent citrus notes are bergamot and lemon. It does have notes of Elemi which gives the fragrance a spicy and resinous touch.
This fragrance falls into the similar category, but slightly different. When you smell it, there is definitely an Aventus vibe going on, but it is missing something. I don't think they were aiming for a straight replica here, as they would have included the smokey pineapple accord if that was their intention.
Overall, this is a good smelling cologne that is very pleasing and inoffensive. It is in the ballpark of Creed, but not as close as the top ones on our list.
4. Insurrection II Pure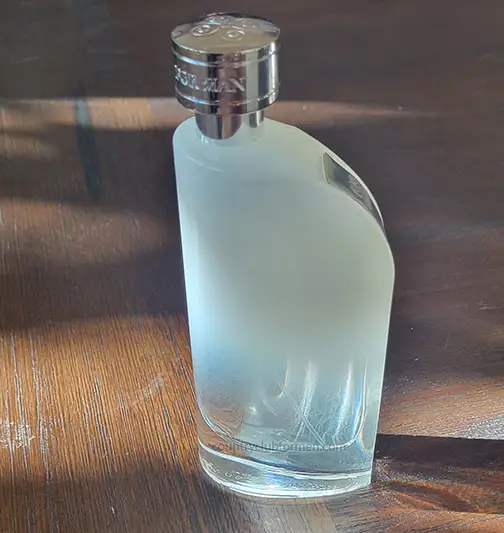 Insurrection II Pure by Reyane is another close duplicate of Creed Aventus. This fragrance is so affordable it is worth a blind buy. It may not be quite as long lasting as CDNIM or Supremacy Silver, but it is close to the original.
The opening is better for Insurrection as the dry down seems to have a more synthetic musk note. It still smells great, and it is certainly worth the blind buy.
This clone of Aventus wears close to the skin, and has a short projection. Overall, the quality is not near as good as CDNIM at our #1 spot, but this is almost half the cost.
5. Parfums Vintage Pineapple
This company may be the king of Aventus dupes. They have so many colognes that are similar to Creed that I would not know where to start. I have not smelled them all, but some of the more popular versions are Emperor Extrait and X Batch.
The Emporer Extrait is modeled after the 2016 batch of Creed Aventus, and it smells great. This fragrance also lasts a long time. Depending on your skin type, this may sit close, and it does not project a long way. The trade-off is that it lasts a long time.
They have so many different variations that even one of them smells like a combo of Aventus and Sauvage by Dior.
6. Unpredictable Adventure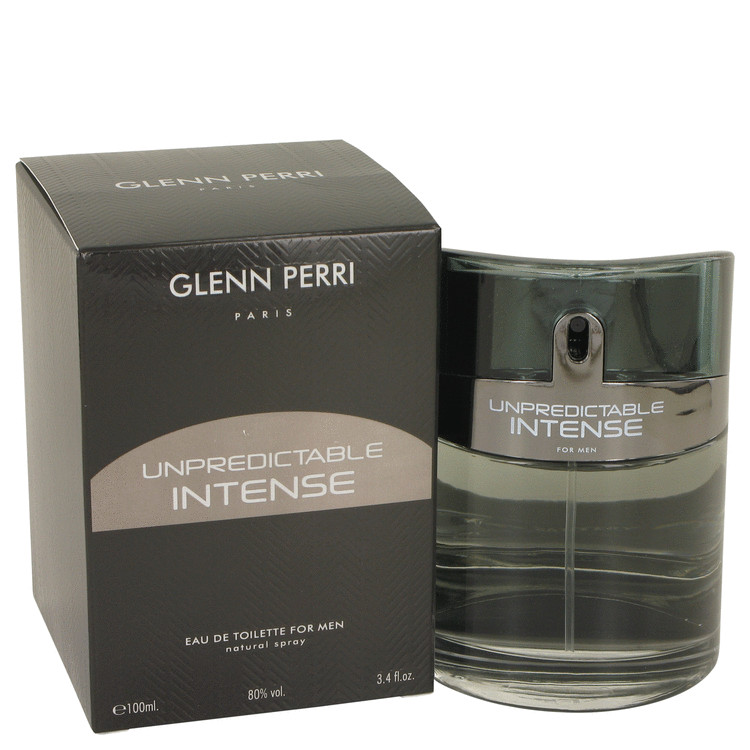 Unpredictable Adventure by Glenn Perri is a great low cost alternate to Aventus. However, we do recommend Insurrection II Pure if you are looking for the best budget version of Creed Aventus.
The scent is crisp and bright with notes of bergamot, pineapple, apple, and black currant.
This fragrance is not quite as natural as Aventus, and there are several others that are recommended before this one. It is not as available online, but if you are able to find it in a discount store, it is worth the try.
7. The Scent Of Peace For Him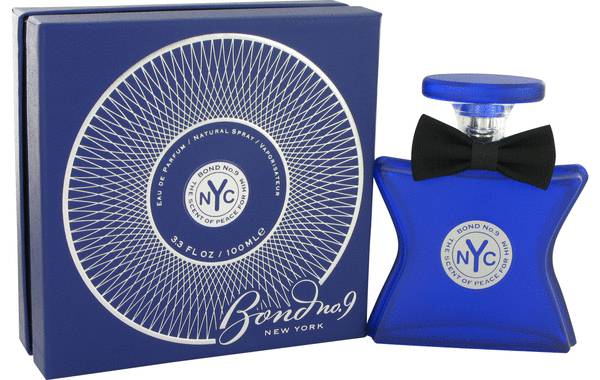 The Scent of Peace for Him by Bond No. 9 is not a direct clone of Aventus, but it seems to be inspired by the style. It is not your typical smoky pineapple, bergamot blast with that standard Creed DNA dry down.
This fragrance opens as a light fresh scent of pineapple with notes of juniper berry. It is like a blend of Aventus and an aquatic.
This is a fantastic smelling fragrance, and if you like pineapple colognes, then you should grab a sample of The Scent of Peace. It is fresh, clean fragrance, and peaceful, and it will put you in a positive mood.
This is lower on our list because it is not a straight clone of Aventus, but it is definitely a nod in their direction.
8. Fine Platinum
Fine Platinum Aftershave is a little bonus duplication for this list. While we were not going for a list for shaving products, we felt obligated to add this one to our list.
Fine Platinum is very similar to Aventus, and it is designed to be used as an aftershave. It is scented fairly strongly, so you should be able to get 4 or more hours out of it. Honestly, it is more like a cologne as far as scent strength goes.
For a $20 product, this is a fantastic choice for people who love Aventus. It is missing some of the layers and complexity that you would get from the original, but to be fair, we are talking about a low cost bottle of aftershave.
The juice comes in a nice thick glass bottle, and Fine has a great reputation. If you are looking for an Aventus knock off for an aftershave, we recommend Fine Platinum which can be found at West Coast.
What Is The Best Creed Aventus Clone: Summary
When you are looking for similar colognes to Creed Aventus, there are quite a few available. Hopefully, our list has provided some insight into choosing which version fits your need.