Tom Ford Tobacco Vanille Eau De Parfum is one of the most popular fragrances by this brand. This comes from the Private Blend Collection.
Other perfumes from this line include Oud Wood and Tuscan Leather.
For those who follow me, it comes as no surprise at how much I like this perfume. It has two of my favorite notes, tobacco and vanilla.
Tobacco Vanille has reached celebrity status because several stars like Harry Styles wear this scent. Of course, this increases its popularity, and it becomes more of a "must have" in your collection. Personally, that doesn't affect my decision on choosing what cologne to wear, but for marketing purposes, it helps a lot.
We take a comprehensive look at this fragrance, and then you can read our Tom Ford Tobacco Vanille review.
By clicking an affiliate link to Amazon, we may receive a small commission on qualifying purchases. This is no extra cost to you, and it helps to keep the site running.
Quick Summary
The perfect fragrance for holidays
Unisex for men and women
Lasts around 10 hours
Good blind buy for Tom Ford fans
Expensive
Overview
Fragrance Type: Amber Spicy
Concentration: Eau de Parfum
Gender: Unisex
Form: Spray
Manufacturer: Tom Ford
Perfumer: Olivier Gillotin
Release Date: 2007
Size: 50 ml, 100 ml, 250 ml
Here is how Tom Ford describes the scent of Tobacco Vanille:
"TOBACCO VANILLE IS OPULENT, WARM AND ICONIC. REMINISCENT OF AN ENGLISH GENTLEMAN'S CLUB AND BLENDED WITH RICH SPICES, VANILLA AND TOBACCO FLOWER, IT LEAVES A POWERFUL IMPRESSION." –TOM FORD

tomford.com
Presentation
Tobacco Vanille comes in three standard sizes at 50 ml, 100 ml, and 250 ml. The perfume comes in a brown box with gold lettering. It has a gold plate on the box with the name of the fragrance, the concentration and size.
The bottle has a similar style. The perfume is inside of a brown glass bottle with the exact same gold plate on it. The sprayer is gold and it does a great job. The cap also has a gold inlay with the words "Tom Ford" on it. Overall, it is a classy looking bottle design.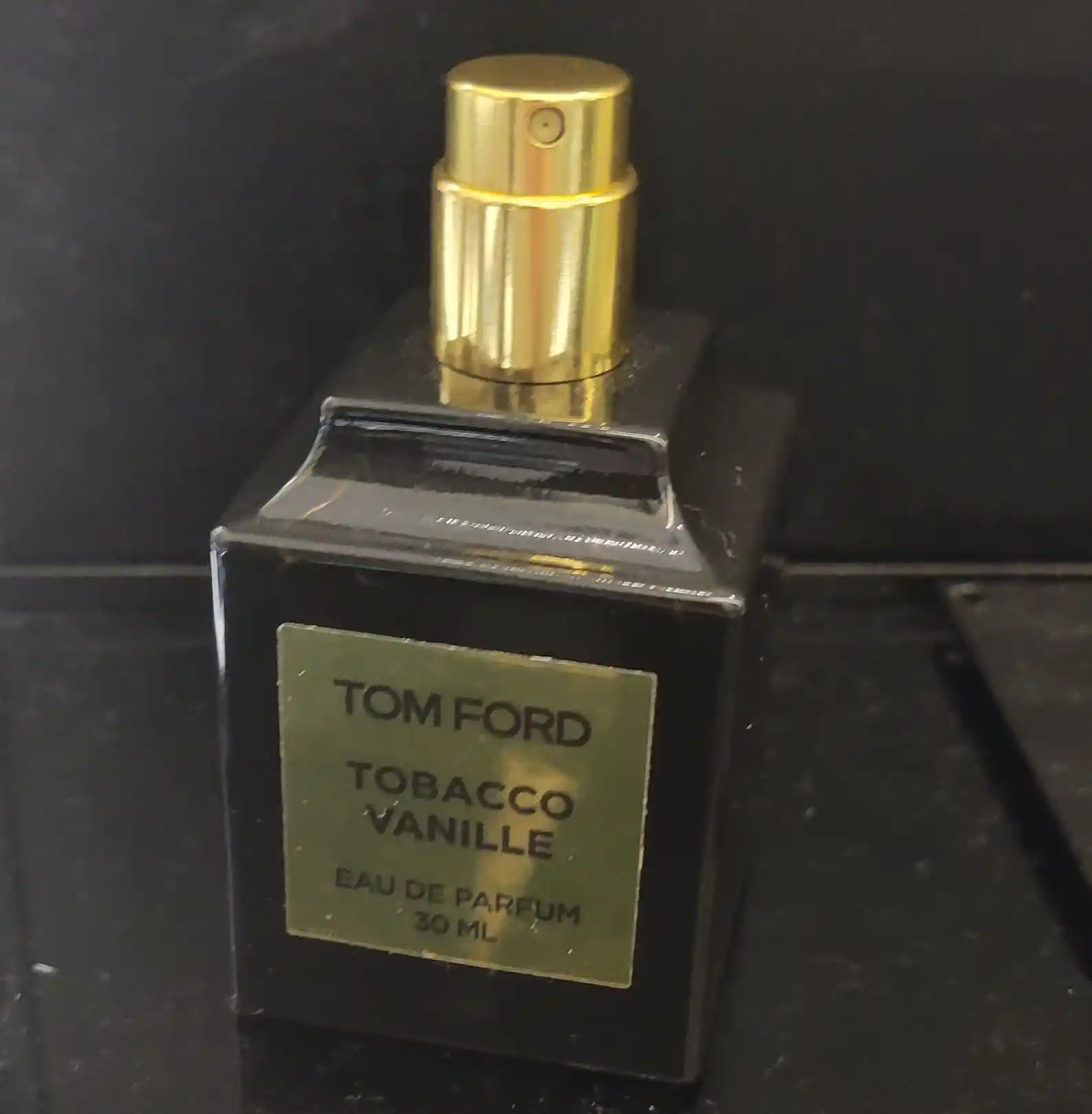 You can also get the Tobacco Vanille scent in a beard oil, body spray, or a candle. This fragrance line is so popular so they released more products.
My Review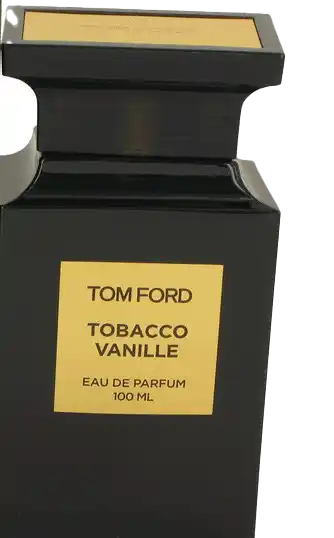 If you are not familiar with Tom Ford, they make niche fragrances that do not appeal to everyone. There is debate over this line being niche or designer. That would require another conversation. These are not scents like Dior Sauvage, Le Male, Versace Eros that are mass appealing. A bottle may be a masterpiece to someone and obnoxious to another. But, that is the appeal to the brand for people who don't want to smell like everyone else.
When is comes to a lot of fragrances, it's difficult to tell what the scent will be like just from the name. That is not the case here, because what you get out of the bottle is exactly what you would expect. That's not to say it is not blended well. It is blended to perfection, but it is somewhat linear smelling.
The scent to me is fresh tobacco notes mixed spices and sweet sticky vanilla. Underneath all that is some dark chocolate undertones and cacao mixed with dried fruit notes. Initially, the tobacco and spice stands out, and it is very strong. The tobacco and spices tend to shine a little more than the sweetness of the vanilla and creamy Tonka bean. Over time, the sweetness becomes more prominent, and the classic tobacco notes mellow out a good bit. It does not smell like a cigarette.
Tobacco Vanille has scents of tobacco leaf, vanilla, cocoa, ginger, tonka bean, and dried fruits. This is a warm and sweet gourmand like fragrance that appeals to both men and women. It is based on an English Gentleman's club with notes of spices, vanilla, and tobacco flower.
Most men and women who wear it desribe the two prominent notes as tobacco and vanilla. Vanilla is one of the most univerally pleasing scents in perfumery, and Tobacco Vanille is one of the best vanilla fragrances available. The combination with the note of tobacco is blended very well, and it is works great as a unisex fragrance for both men and women.
Some describe it as tobacco dominant, and others describe it as vanilla dominant. As with most of Tom Ford's scents, this one is all over the map. It has been described as overly feminine, very masculine, too sweet, too harsh, and you get the picture.
Top Notes
I really love the top notes here. It is a mixture of sweet honey, spicy notes and tobacco. It is realistic and does not smell synthetic. It is similar to pipe tobacco. Vanilla notes also creep in a bit as well. While it tends to be sweet in the opening, it still has a darkness about it.
Middle Notes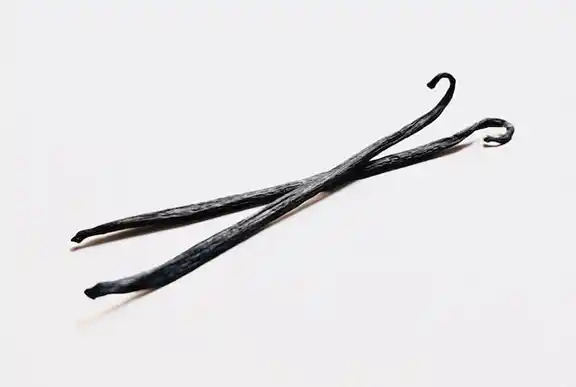 Vanilla
Cacao
Tonka Bean
Tobacco Blossom
As it moves to the heart of the fragrance, it remains fairly linear. This is not a bad thing because it smells so good! At this point, it is vanilla heavy with spices. It reminds me of holiday spices like cinnamon, allspice, and nutmeg. There is also a dark chocolate scent, almost like a truffle. It sort of resembles a gourmand fragrance, but never really seems to fully go there.
It does not have many floral scents except for Tobacco Blossom. That is it for the floral notes.
While it might sound like I am describing is an overly sweet vanilla perfume, but that is not the case. It still smells deep, dark, and bold.
Base Notes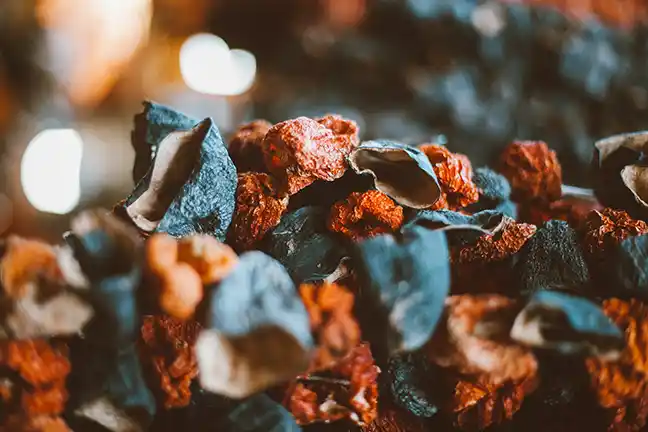 During the dry down it smells like a holiday style scent with notes of sweet vanilla, cinnamon, spices, and some scents of woods and dark fruits. The cocoa and tobacco seem to be the most prominent notes at this point.
Longevity
The longevity is beast mode. I can get around 10-12 hours on this, and there are times that I can still smell it 24 hours after applying.
Projection
Tom Ford Tobacco Vanille has great projection to it. Other people can smell it on you when they are several feet away. This strong projection can last for several hours after you spray it on. I have to be careful when I wear this because it is so strong. If I am going out to an event, I make sure to spray it on an hour or two before I go. It can be a little overpowering if you spray it on and walk out the door.
Who Is It For
You have to be very confident to wear this fragrance. Due to it's style, people's opinion of it vary so much. Spray this on and then go ask ten different women their thoughts on how you smell. Some will say you smell delicious, some will say you smell off-putting, and others will not like how you smell.
I would say it leans a little more to the masculine side, but certainly for women who like a little tobacco in their perfumes will enjoy it as well. However, there are women who like this because it smells like a spicy vanilla latte to them. That's the thing with Tom Ford. Their niche fragrances are not simple mass appealing perfumes.
It is more of a mature fragrance for men, so I see this as something for guys over 30. For women, it may smell like a spicy latte on their skin, so younger women can wear this.
When To Wear
This cologne works great for formal settings. This works better in Fall and Winter due to the gourmand nature of the scent. For summer, the sweet sticky notes may be a bit too much unless you live in an area with cooler nights. I prefer to wear this to events during the cooler weather. I also love to wear this during the holiday season.
What We Like
Lasts A Long Time
Women Love To Smell It On Men
Bold And Daring Scent
Unique Amber Spicy Fragrance
Great Winter Fragrance
What We Don't Like
Expensive
Not Versatile
Not Good If You Don't Like Tobacco Scents
Highlights
Tom Ford has really put out an incredibly great smelling fragrance in Tobacco Vanille. This is part of the Private Blend Collection, so it comes with a nice little price tag. Because of its high price, it is crossed off of many people's lists. Some can't afford it, and others just can't justify the price tag for any perfume. There are also people who can afford it, but just don't like it enough to shell out the cash for it.
When it comes to Tom Ford's Tobacco Vanille, it should be in everyone's collection.
For more information about Tom Ford Tobacco Vanille, you can visit their site.
Similar Fragrances
There are several other fragrances that Tobacco Vanille gets compared to. That includes other scents in the Private Accord Collection. We will break down some of those comparisons here:
Tom Ford Tobacco Vanille vs. Tobacco Oud
The main difference between Tobacco Vanille and Tobacco Oud is one is more polarizing. Tobacco Oud is more harsh, and it can be more difficult to wear. It is not as crowd pleasing as Tobacco Vanille is.
Tom Ford Tobacco Vanille vs. Jazz Club
Jazz Club is more of a boozy scent and it is not as spicy as Tom Ford TV. Tobacco Vanille is also sweeter with notes of fruits and vanilla.
Tom Ford Tobacco Vanille vs. Xerjoff Naxos
Tobacco Vanille is more of a tobacco dominant scent where Naxos seems like it is more well blended. TV is also much stronger and not as easy to wear.
If you are looking for a similar designer fragrance that is less expensive, then I would recommend Spicebomb Extreme. It is a great winter fragrance, and it contains tobacco and spices. It does not smell like Tobacco Vanille, but it is the same style as spicy, vanilla and sweet.
Do Women Like How It Smells
Well, that depends on which woman you ask. Like I said before, these niche fragrances get such a wide variety of opinions.
Do women like how it smells on men? Yes, you will find some ladies that love this on men. They love the sweet spicy holiday style vanilla, and on the other end, some women will smell an overpowering tobacco note. You can watch how some women respond to the scent with Jeremy Fragrance below.
---
Do women like the scent of Tobacco Vanille? Yes, for some ladies, they will smell a super sweet spicy vanilla fragrance. Of course, some will find it to be an overly aggressive masculine tobacco scent. You can watch Demi Rawlings review below.
---
Tobacco Vanille Samples
Yes, you can get samples of Tobacco Vanille samples at Scent Split. This allows you to try it out first, and for this particular fragrance, I would not recommend a blind buy on a full bottle.
The options for sample size are 1ml, 2ml, 5ml, and 9ml. This allows you to choose which different sizes. You should be able to get around 10 sprays per ml. This way you can choose how many days you think you need to wear it. This stuff is fairly potent, so you don't need to spray it a lot.
Frequently Asked Questions
Is Tobacco Vanille for a man or woman?
Tobacco Vanille is a unisex fragrance that a man or woman can wear. It leans a little more masculine, but plenty of women love to wear it.
Are there perfumes similar to Tobacco Vanille?
Yes, Al Haramain Amber Oud is similar to Tobacco Vanille by Tom Ford. Zara Rich Warm Collection is also close.
Is Tobacco Vanille worth it?
Yes, it is a good perfume if you like the scent of sweet vanilla, tobacco and spices.
What Does Tobacco Vanille Smell Like?
Tobacco Vanille smells like a blast of spices, tobacco, and vanilla.