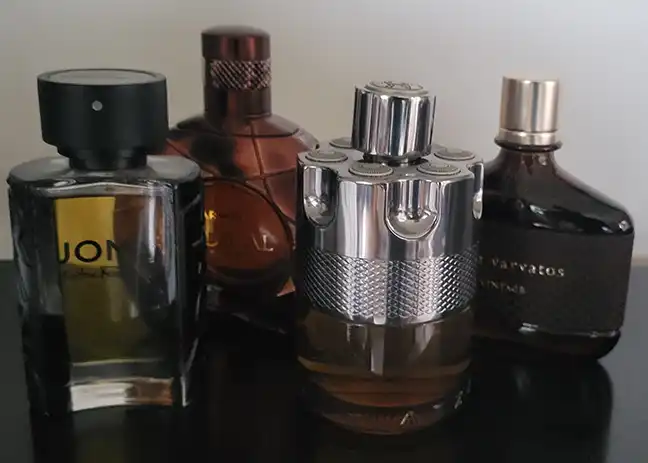 At CountryClub For Men, we want to be transparent for our fragrance reviews.
We Personally Test Fragrances
When it comes to colognes and perfumes, we know that scent is very subjective. We try to take a holistic approach to testing. Typically, I (Ryan) wear the fragrance for multiple days before writing a review.
In addition, I have another member of our team wear it at least once (but usually more) so that I can smell it on another person. We also have 1 or 2 other reviewers weigh in. Having said that, my personal opinion carries the most weight. (Hey, I'm sorry to my other teammates, but it is my site after all.)
Where do we get all the colognes and perfumes. Certainly you don't spends thousands and thousands on all these fragrances, do you? No, we do not buy full bottles. While we do own a lot of fragrances, we also purchase a lot of samples. Plus, we get get samples from department stores like Saks, Belks, etc. We also purchase a lot of decants.
From time to time, we may also spray and go. That is, we spray on a sample at a department store to test it out. If we do this, it is always for multiple days. Fortunately, there are a lot of department stores near us, and I know a lot of the sales staff.
Please remember that we do get a small commission sometimes to products that we link out to. This does not affect our review at all.
Our Evaluation Process
We evaluate fragrances on several criteria including:
Quality
Packaging And Presentation
Scent
Price
Longevity
Sillage
Availability
Uniqueness
Brand