One of the most popular scents for men is vanilla. Vanilla fragrances are a very versatile and sweet scent. These colognes can be sweet like a gourmand, warm and cozy, mixed with citrus notes for summer wear, or they can be mixed with tobacco for a more masculine twist. There are so many things that this can be used for in perfumery.
It may be a component of a lot of fragrances, but for this article we are reviewing the Vanilla dominant scents. So, this sweet and warm note must be one of the dominant scents that make up the entire accord. There are a lot of vanilla perfumes for men. For more reading, you can also review some of the best gourmand colognes for men. We have an excellent write up about those sweet smelling fragrances as well.
By clicking an affiliate link to Amazon, we may receive a small commission on qualifying purchases. This is no extra cost to you, and it helps to keep the site running.
---
Our Vanilla Cologne Top Picks
---
Best Overall Vanilla Cologne
1. Layton by Parfums De Marly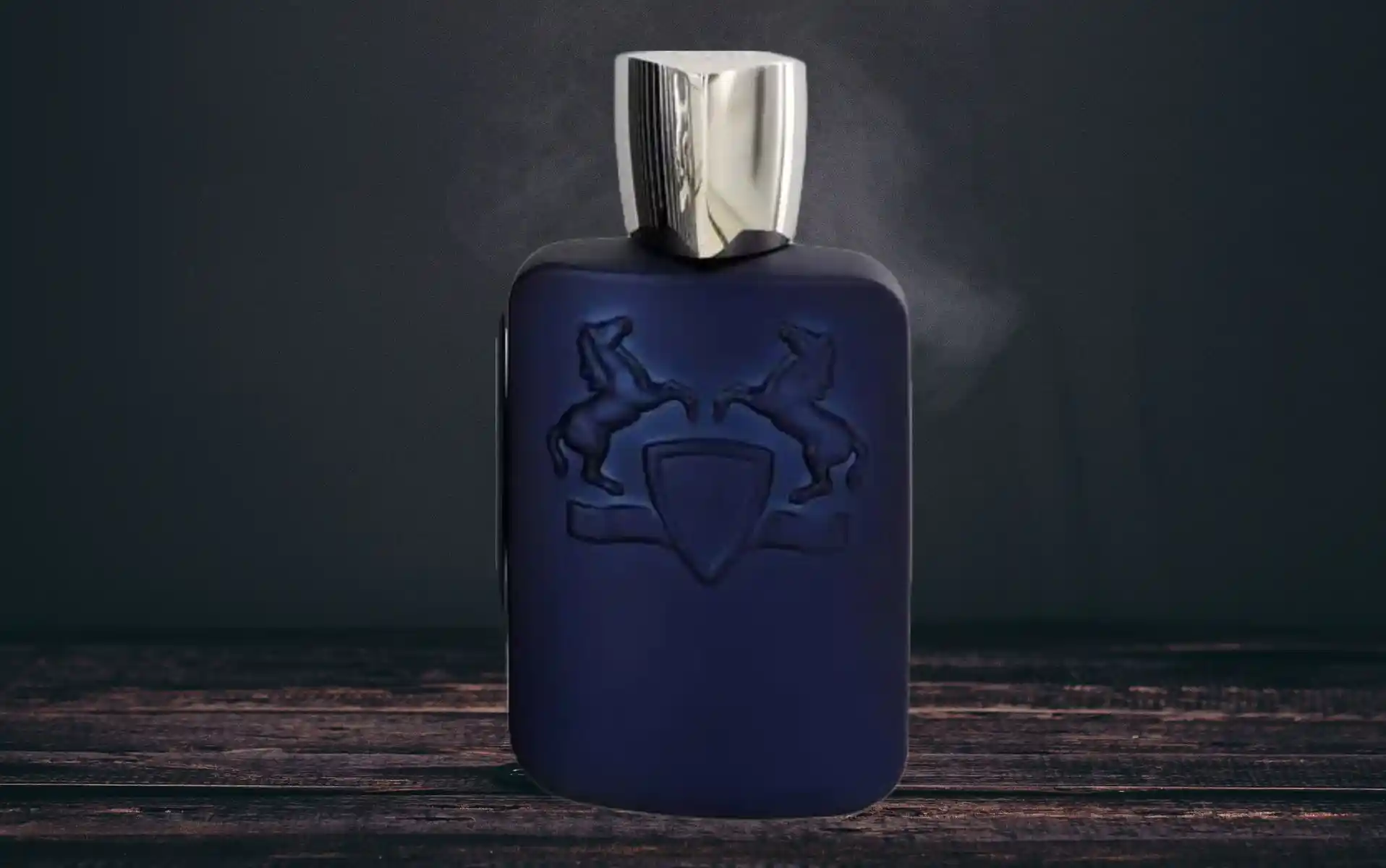 Best for: Versatility
Concentration: Eau de Parfum
Fragrance Family: Amber Floral
Pros: Mass appealing niche fragrance
Cons: Expensive
Layton by Parfums De Marly is what I would consider a mainstream niche fragrance. It comes with the quality and price of an expensive cologne, but it smells like a designer because it is so universally well liked.
When I spray it, I get hints of apple and bergamot followed by a nice dry down of spice and vanilla. This is the best because of its unique scent and ability to be mass appealing at the same time. Plus, the dominant note on the dry down is vanilla. The only downside is the cost which can be a little high if you are used to only buying designer fragrances.
This fragrance is super versatile and can be worn year round for almost any occasion. Personally, I like to wear it in the Fall and Winter months.
Best Budget Vanilla Cologne
2. Cremo Spice And Black Vanilla Cologne Spray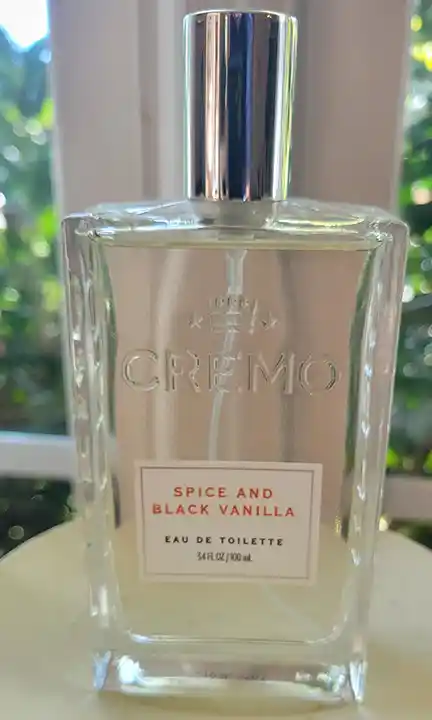 Best for: Budget shoppers
Concentration: Eau de Toilette
Fragrance Family: Amber Spicy
Pros: Inexpensive, great quality for the price
Cons: Not strong and doesn't last long
I love the way Cremo Spice and Black Vanilla smells. It is a blast of vanilla, cardamom, woods, and spices. If you want a budget fragrance, then this cannot be beat. You can usually find it for less than $20.
This really smells better than what you would expect out of a budget cologne. It is very similar to Spicebomb Extreme if you are familiar with that.
It is not as refined and quality as the other colognes on our list, but you will not be disappointed if you get this. I have a ton of designer and niche fragrances, and I still wear this during the cooler months.
Best Long Lasting Vanilla Cologne
3. Tom Ford Tobacco Vanille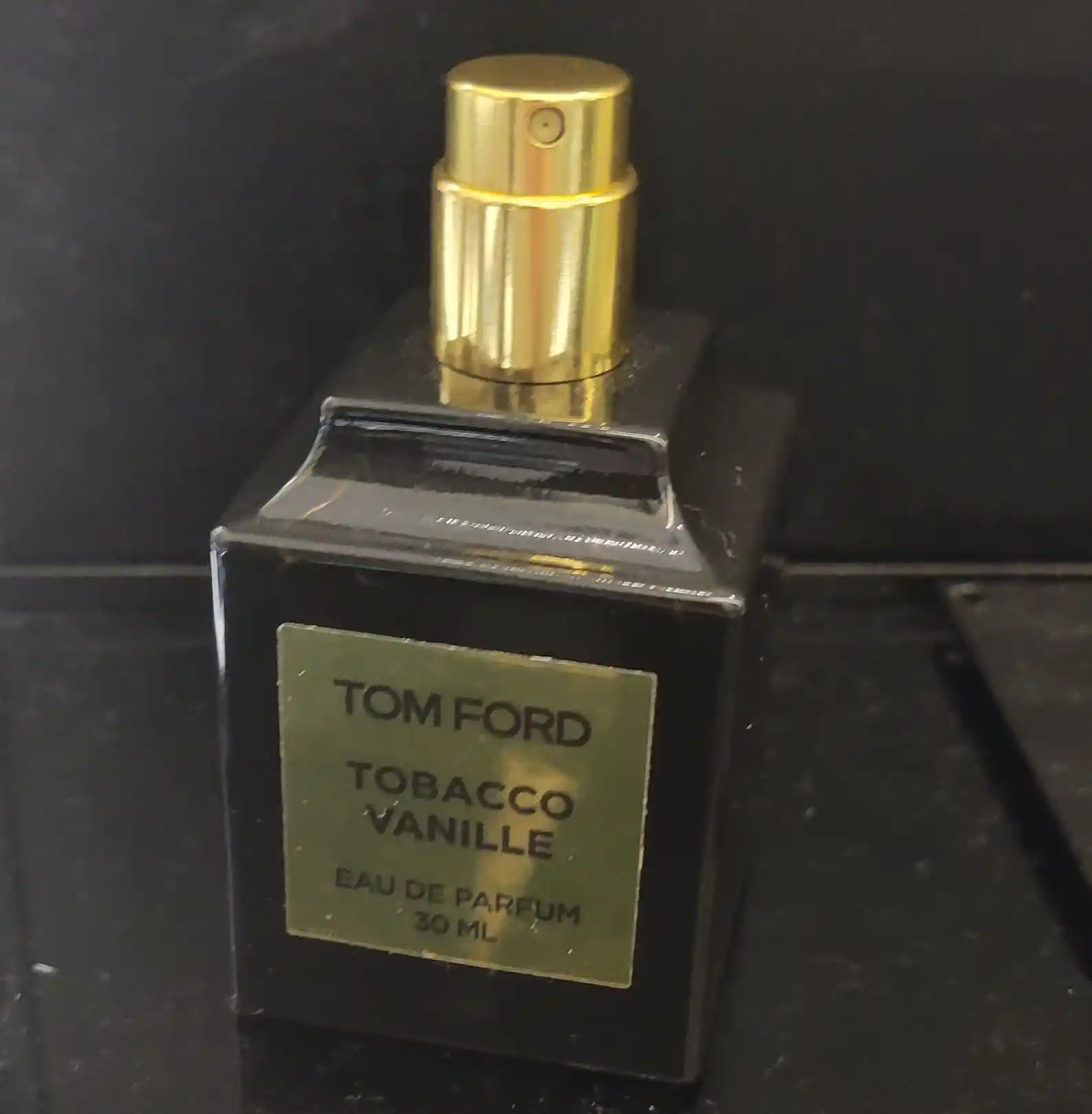 Best for: Formal events
Concentration: Eau de Parfum
Fragrance Family: Amber Spicy
Pros: Great blend of tobacco and vanilla scents
Cons: Expensive, too spicy for some
Tom Ford Tobacco Vanille does not really need an introduction. It is one of the most popular men's cologne with vanilla notes. I added this to the list because it smells so good, and it lasts a long time. I can get over 10 hours of longevity from it.
There are many celebrities who use Tobacco Vanille as their staple fragrance, so that must mean it's good right? Ha, not really, but it is good. I believe Harry Styles is known for using this sweet scent.
This is a very aggressive spicy vanilla with tobacco. The vanilla note seems to be in place to reduce the other aggressive notes, but it works beautifully. This definitely smells better on the skin compared to a tester.
For more information, you can read our full review of Tom Ford Tobacco Vanille here.
This is the classic fragrance reinvented with the addition of tonka, cocoa and dried fruit accords.
Best Of The Rest
4. By the Fireplace by Maison Martin Margiela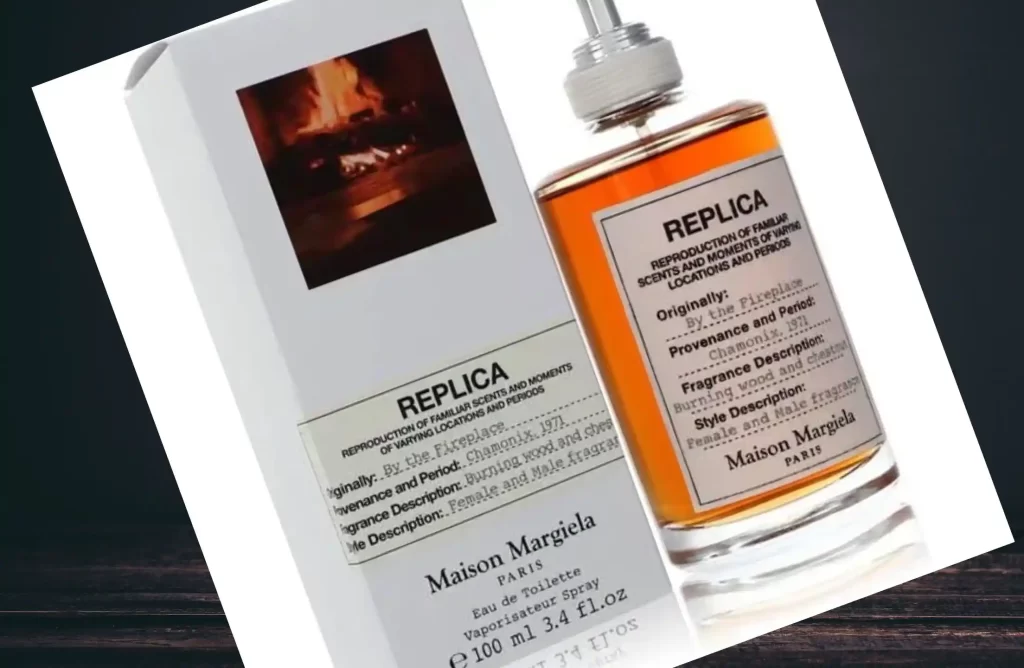 Best for: Getting in a better mood
Concentration: Eau de Toilette
Fragrance Family: Woody
Pros: Soft and cozy scent
Cons: Not very versatile, not great for all occasions
By the Fireplace is a woody fragrance by Maison Margiela. It is nutty, smoky, spicy, and woody with vanilla.
If you can imagine roasting marshmallows on a campfire by a cabin in the woods, then you have a good picture of what this smells like. The sweet note is a masculine scent.
This is a cozy and warm sweet scent. It is a great for a casual fragrance when you want to feel that way. If you just have one of those days where you need to feel like home, then this is what you need to get. The scent is fantastic, and the way the sweetness is incorporated is incredible.
5. Le Parfum by Jean Paul Gaultier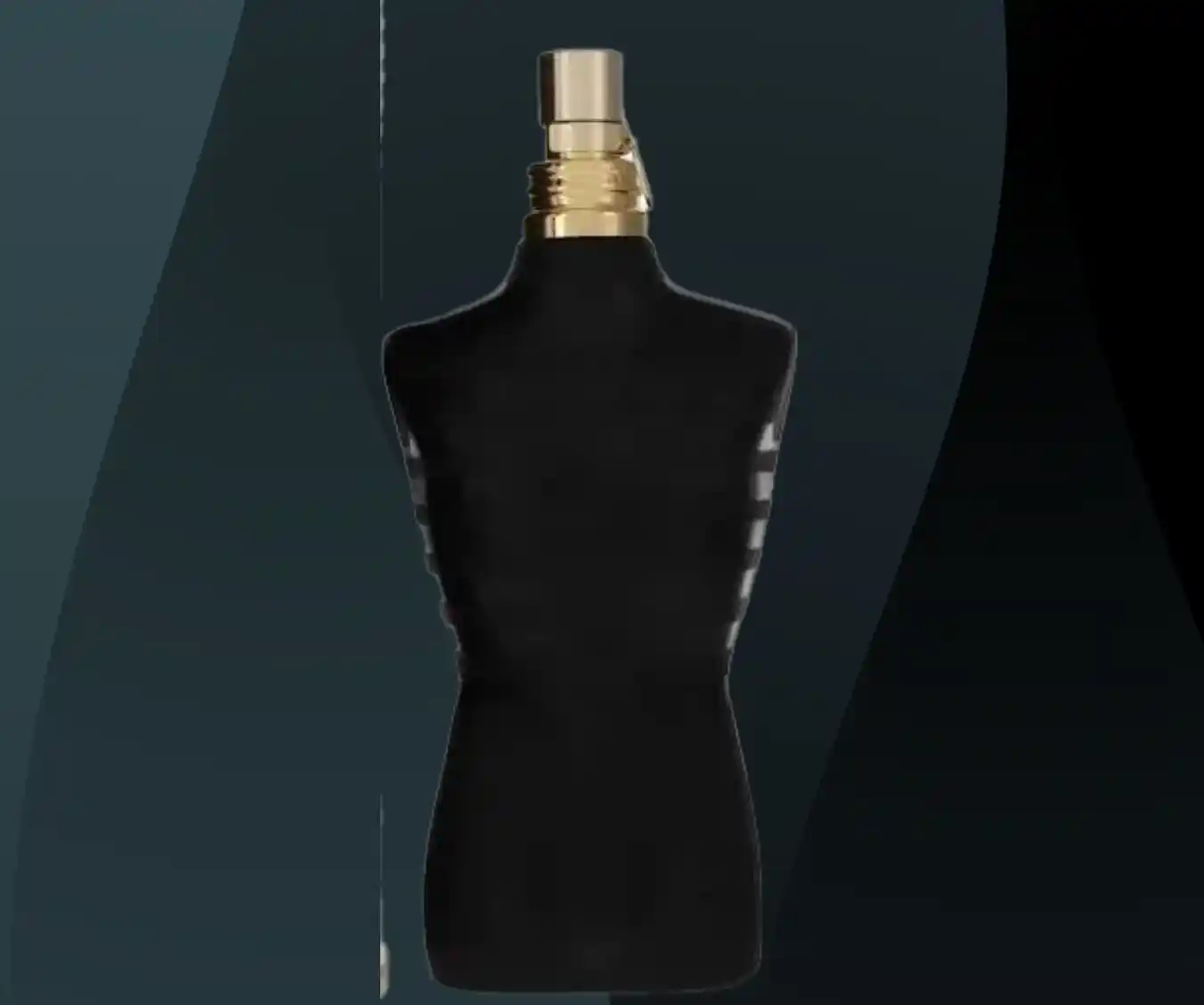 Best for: Fall or nights out
Concentration: Eau de Parfum
Fragrance Family: Amber
Pros: Better version of Le Male
Cons: Too powdery for some and doesn't last long
Le Male Le Parfum is one of the better flankers to the Le Male collection. It smells powdery sweet with cardamom and vanilla. I really like this so much better than the original Le Male.
The other note that I smell a lot is lavender. This is a really nice vanilla fragrance because it reminds you of being warm and cozy. It could be a little stronger, so that is why it is further down on the list
6. Pegasus by Parfums De Marly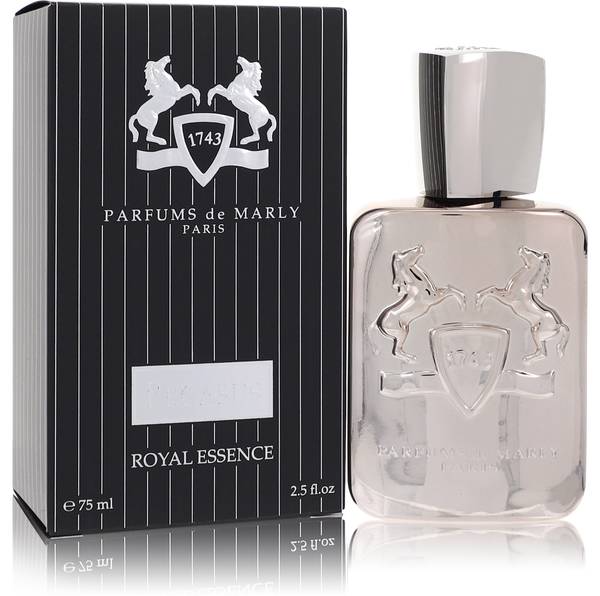 Best for: Everyday wear
Concentration: Eau de Parfum
Fragrance Family: Amber Fougere
Pros: Very classy and versatile
Cons: Expensive, strong cumin note
Pegasus by Parums De Marly is a vanilla and almond dominant scent. It's similar to Le Male, and it has a sweet and metallic vibe to it.
This cologne is heavy on the note of cumin, so if that is not something you like, you will need to find something else on this list. Underneath that sharp and spicy note is warm vanilla and almond. This smells very classy to me, and I love it.
This is niche quality, and it is blended well. The only thing keeping it from being higher on my list is the cumin that some people do not like. Plus, the niche price tag is not for everyone.
7. Vintage Vanilla Intense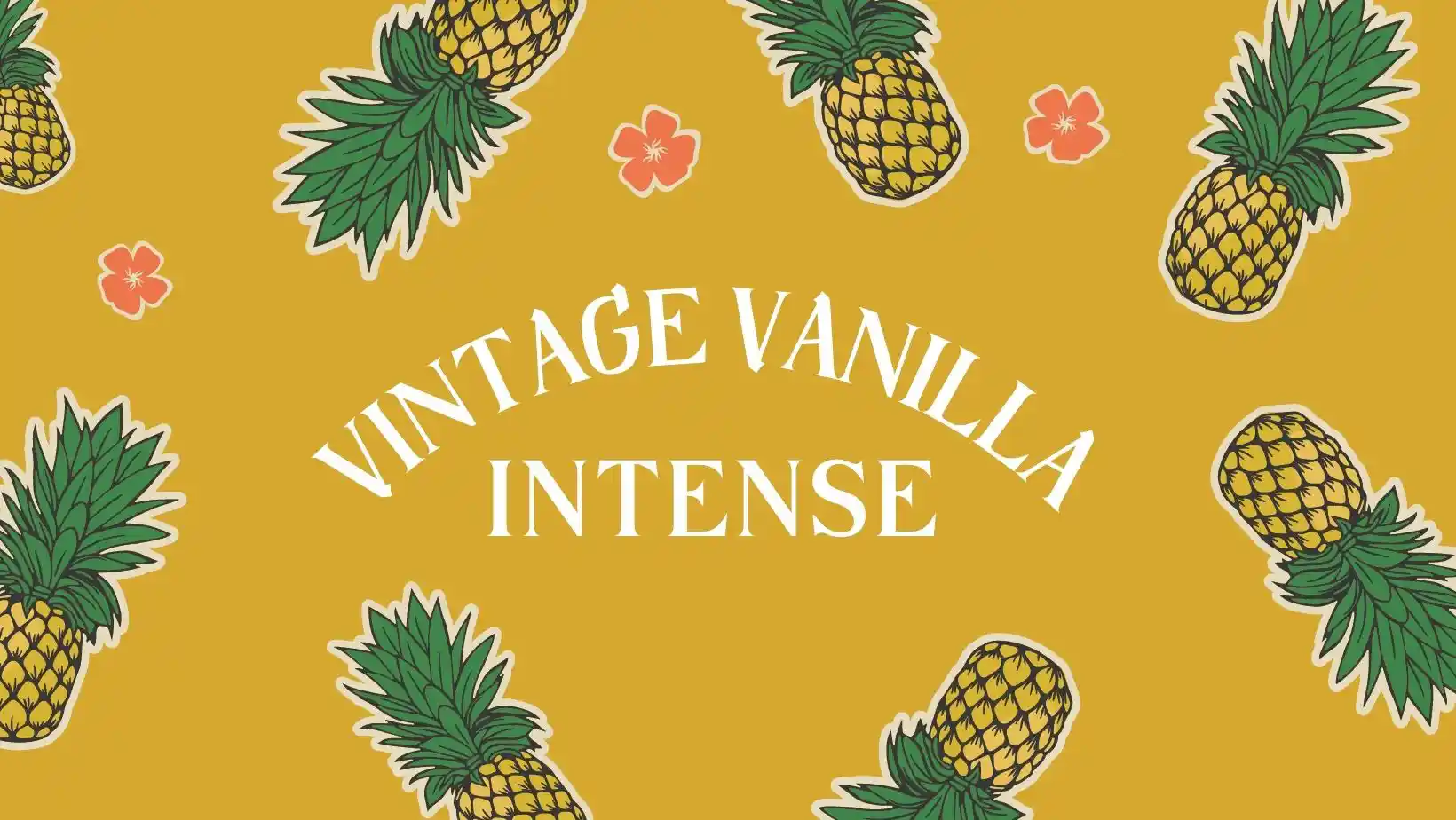 Best for: All occasions
Concentration: Eau de Parfum
Fragrance Family: Woody Aromatic
Pros: Mass appealing
Cons: Too many clones of Aventus
Pineapple Vintage Vanilla Intense is a woody aromatic by Parfums Vintage.
This will get a lot of comparisons to Creed Aventus due to the pineapple note. It starts off with blast of pineapple in your face with a subtle touch of vanilla. Once the citrus blast wears off, the main note becomes a little more prominent.
This is fresh with bergamot and birch with some vanilla mixed in. It smells great, resembles Aventus, and has some sweetness in it that I really like.
---
Vanilla Colognes Comparison Chart
| | | | | | |
| --- | --- | --- | --- | --- | --- |
| Cologne | Best For | Concentration | Longevity | Projection | Price |
| Layton | Versatility | Eau de Parfum | 10 hours | Moderate | $$$ |
| Cremo Spice And Vanilla | Budget Friendly | Eau de Toilette | 4-6 hours | Moderate | $ |
| Tobacco Vanille | Formal Events | Eau de Parfum | 12 hours | Strong | $$$ |
| By The Fireplace | Cozy Nights | Eau de Toilette | 8 hours | Moderate | $$ |
| Le Male Le Parfum | Fall and Winter | Eau de Parfum | 6-8 hours | Moderate | $$ |
| Pegasus | Casual Wear | Eau de Parfum | 10+ hours | Moderate | $$$ |
| Vintage Vanilla Intense | Casual Wear | Eau de Parfum | 6-8 hours | Moderate | $$ |
Vanilla Cologne Comparison Table
---
Buying Guide
When it comes to choosing a vanilla cologne, there are several considerations to make.
Budget
Longevity
Projection
Occasions
Most people use cost as the number 1 factor when purchasing anything. Colognes are no different. If money is not object, then Layton is the best choice. However, if you are looking for a low cost option, then Cremo Spice And Vanilla is the one you should get.
Our comparison table will help to break down each fragrance by cost, concentration, longevity, projection, and best occasion. This gives you an easy way to compare each fragrance on our list.
How We Chose
We chose each fragrance based on wearing each cologne multiple times, and of course smelling it on each other. This way we could get a good idea on sillage, etc. Do note, that sometimes we do not own a full bottle of every fragrance that we review. Sometimes, we purchase samples. This helps to keep the cost down, as some of these can get expensive.