Dior Sauvage EdT was launched in 2015, and with some creative marketing, it became known as the Johnny Depp cologne to those not familiar with the fragrance industry. While Depp certainly increased the popularity of the fragrance, the actual cologne was an instant success.
The scent of Dior Sauvage is mass-appealing, versatile, and very few people should find it offensive. Plus, women love it, and men constantly get complimented on it. It is marketed extremely well, is easy to find, and it doesn't come with a super niche pricetag like a Tom Ford Private Blend would.
For guys that only have a few bottles of cologne, this brand and scent appeals directly to them. Think about it. For your average guy that only has Versace Eros and Aqua Di Gio, is his next purchase going to be the popular Dior Sauvage or Maison Margiela Replica By the Fireplace? My bet is on the Dior.
Sauvage smells like ambroxan mixed with a heavy dose of bergamot and pepper which gives it a clean and fresh scent. The drydown is warm and spicy, and you can still smell the citrus notes mixed in. It is one of the most versatile masculine colognes.
Overview
Brand: Dior
Perfumer: Francois Demachy
Concentration: Eau De Toilette
Size: 2 oz., 3.4 oz., 6.8 oz.
Fragrance Style: Aromatic
Presentation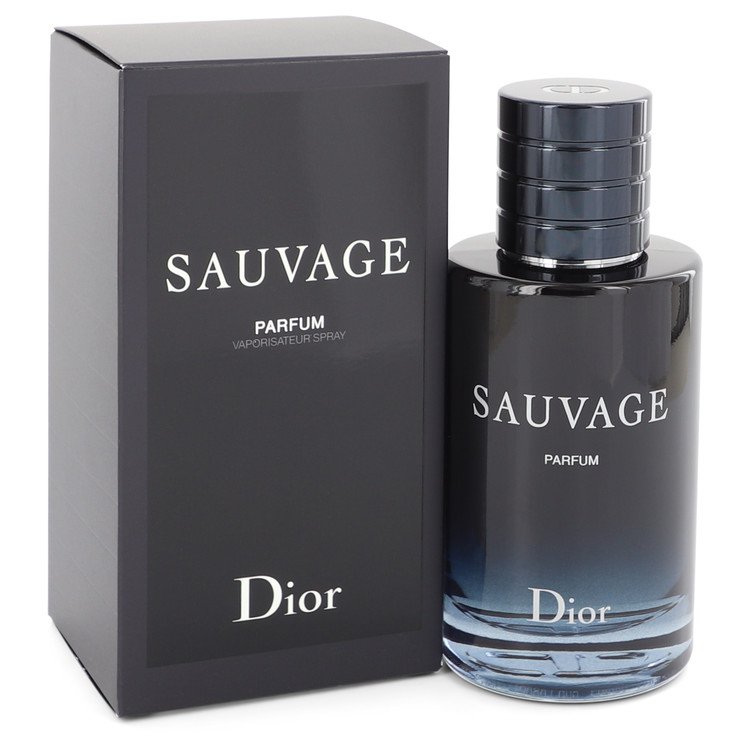 The bottle is cylinder shaped and it has a gradient from top to bottom. The gradient goes from a dark purple/violet to clear. The cap is magnetic, is firmly secure, and it is easy to remove.
The Scent Of Dior Sauvage
"To create Sauvage, I used the concept of man as my starting point. A strong and unmistakable masculinity. Like the image of a man who transcends time and fashion."

Francois Demachy, Dior Perfumer-Creator
Two of the signature notes of Sauvage are Ambroxan and Bergamot. Demachy chose to use a specific bergamot from Reggio Di Calabria to create a "custom" signature. This oil features a juicy freshness and peppery facets.
The ambroxan which comes from natural ambergris delivers a marine and woody note like ocean spray.
Top Notes:
The top notes are bergamot and pepper.
Initially, you get a blast of pleasing and fresh bergamot. There are some notes of pepper and ambroxan, but for the first 10-15 minutes, bergamot is the star of the show.
Heart Notes:
The heart notes are geranium, lavender, pink pepper, patchouli, vetiver, and elemi.
Base Notes:
The base notes are ambroxan, cedar, and labdanum
Pros And Cons
Pros
Sauvage smells great and it is mass-appealing. This means that people in the fragrance hobby will love it overall, and guys that only have a few bottles will also find that it smells great. It does not smell like an older gentelman's cologne, and it does not really smell like a cologne only for young men either. So many colognes don't work for certain age groups, but that is not the case with this one..
It has universal appeal to all age ranges. Plus, it is extremely versatile. This is something you can wear on a date, out to a club, to work, and it also works as a casual fragrance. Some aficionados consider Sauvage to be a great fougere fragrance. A fougere is a certain class of fragrance that is fresh and green that is supposed to resemble the scent of a fern.
Cons
The biggest con of wearing Dior Sauvage is that you will smell the same as a million other guys. For some people, this will completely disqualify the scent which is why a lot of hardcore frag-heads do not like it.
It has a strong synthetic smell to it. For men who have a more developed nose for fragrances, the synthetic nature of the scent is a big negative. For others, it's not a big deal as long as it smells good.
This style of scent is overplayed and not unique. For guys looking for EdT's that are creative and unique, this is not going to be for them. It may come off as a generic "shower gel" smelling cologne.
Should You Buy It?
You should definitely purchase Dior Sauvage if you like it's scent. All that matters when you choose a fragrance is if you like. It does not matter what other people think of it, except maybe your spouse of course.
If it doesn't bother you that a lot of other men will be wearing it, then go for it. That wouldn't be an issue for me under normal circumstances. However, if I am in a situation like my boss wore it everyday as his signature scent, then I probably wouldn't wear it to work. All other occassions would be fine though.
This is what I would call the ultimate dumb reach scent. You don't have to put any thought into it. You can just grab it and spray it, and it will work for any occassion.
Who Is Sauvage For?
Men who wear colognes range from guys with just one bottle, to hobbyist with large collections worth thousands. I know people from each end of the spectrum who wear and love it. It works well for most anyone, but it caters to a certain crowd.
Dior Sauvage is recommended for men who like easy to wear designer fragrances. It works in most settings, and you don't have to put a lot of thought in it. It smells great, the ladies love it, other guys will like it, and the odds of anyone getting offended by it are fairly low.
If you are new or inexperienced it is a great choice because of those reasons. Just spray it and forget about it.
Dior Sauvage also works great as a gift. Some women have mentioned that it is difficult to pick out a cologne because they are not familiar with them. However, they are familiar with Johnny Depp, and its difficult to walk in a mall and not be able to grab a sample of it. To the ladies: If you walked past some guy who smelled great, but you didn't ask him what he was wearing, the odds are is was probably Sauvage.
For someone with a large collection and an experienced nose, it may be a bit boring, linear, and common. If that is the case, then there are so many other fragrances to invest in. For someone who wants to smell good, impress the ladies, and get compliments, then Sauvage is the ultimate fragrance.