One of the best time for young men to get into colognes and fragrances is during the teenage years. Young men are learning more about themselves and they are exploring their personality, and a good way to to do that is through the sense of smell.
How you smell is a big factor in how other people view you. This is important for teenage guys because they are usually around a lot of people in small spaces. This can be during high school, sporting events, or even hanging out at the mall.
When it comes to choosing the best fragrance for teen guys, there are certain factors that come into play. Colognes have different personalities, and some just would not be suitable for the younger crowd. For example, an older barbershop style scent would not be great just as an older gentlemen in his 60's smelling like Abercrombie and Firch would not match either.
Budget also has to be taken into account. Most teens are not going to be able to afford a $250 bottle of Tom Ford, so these colognes are going to have to be budget friendly.
Another factor to consider is scent strength as a lot of younger men will be using fragrance for the first time, and they may be self conscious of a scent being too strong. Nobody wants to walk into a room and have everyone turn toward the door to see what smells so strong.
This list also covers young men in their 20's as well.
Boss Bottled by Hugo Boss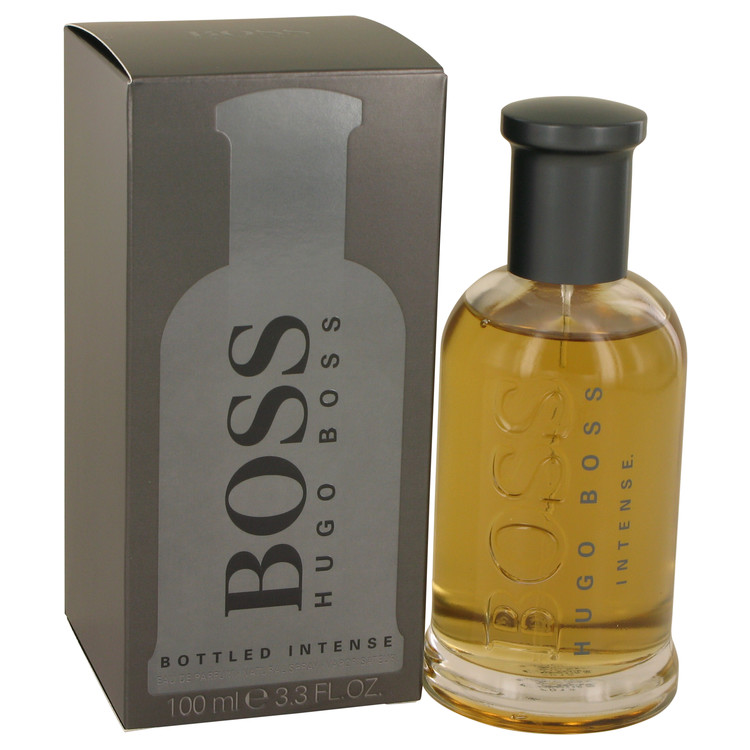 Boss bottled is a great scent for younger guys. It easy to wear, and most people like smelling it on you. It also made our list of best Hugo Boss Colognes.
This works well in fall, winter, and even spring though it really doesn't seem like a great summer fragrance. It's fairly versatile, and you should be able to pull this off during most occasions. It is good for a young man at a job, a night out, or even during class. It probably doesn't match up if you are wearing Under Armour and a hoodie though.
It has a ton of reviews if you want to check them out. You can get it much cheaper from FragranceX though, but it is the Intense version. But that is a good thing because it is a little bit richer than the regular version
What Does It Smell Like: It smells like vanilla, apple, and spices. If you want a great cool weather fragrance, then get this one.
Versace Eros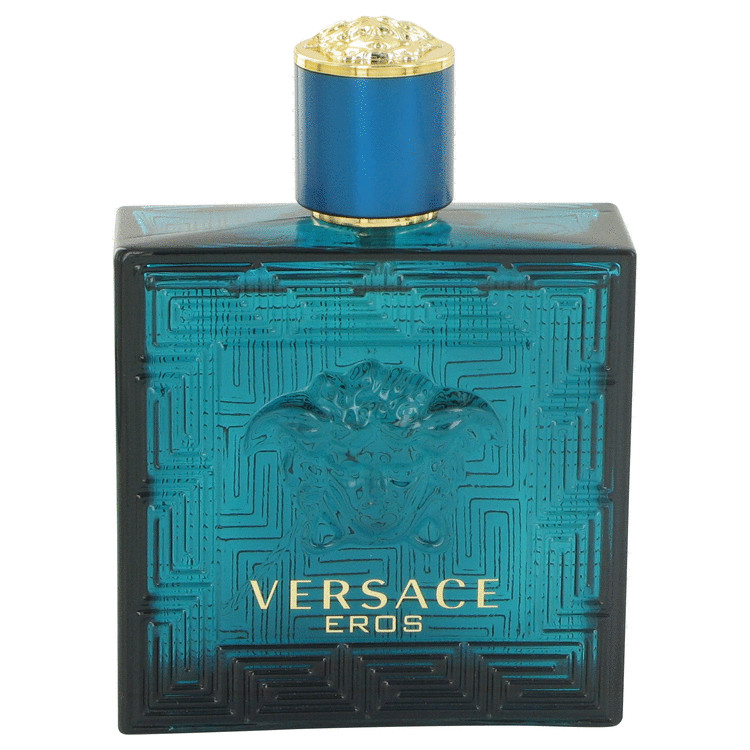 Versace Eros is the perfect clubbing fragrance for young men or teen guys. This is a very nice scent, but not really recommended for the over 25 crowd. This is a scent that people around you will enjoy smelling, and you should get compliments from young ladies at the bar.
The scent is designed to make you smell sexy and pleasing. The overwhelming amount of people around you in a social setting will think that you smell very nice with cologne on.
What Does It Smell Like: It smells like vanilla, mint, and apple. It is a nice, pleasing, creamy, peppermint fragrance. If you want a great fragrance to wear out to the club, then get this one.
You can check today's price here.
1 Million by Paco Rabanne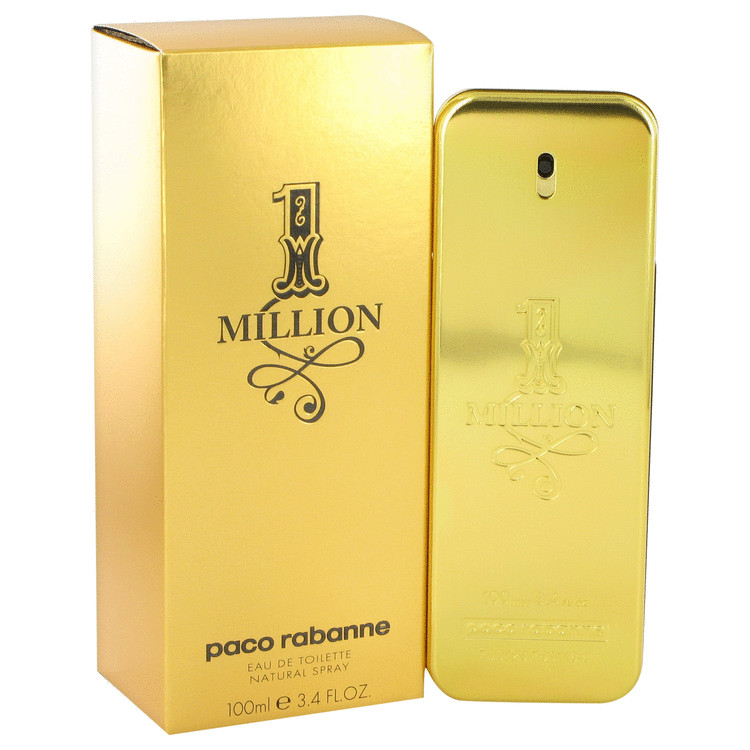 1 Million is the cologne that symbolizes wealth, power, gold, and being a bad boy. It has a general appeal to it, so young men should be able to wear it easily. It is also found in almost every department store, so sampling a spray should not be too difficult.
It is made for mass appeal among younger crowds which is exactly why it made our list. It does not have a super wow factor, but that is perfect if you want to smell nice and not worry if you are being too loud with your scent.
What Does It Smell Like: It smells like cinnamon, leather, and citrus notes. It is warm and soft, so it may not be the best for hot summer weather, but it will be perfect for fall and winter.
You can check today's price here.
Chanel Allure Homme Sport
Allure Homme Sport by Chanel is a fresh and energizing fragrance that uses Bergamot to carefully mix notes together. Bergamot is mixed with other citrus notes, spices and woods to create a clean and fresh scent.
What Does It Smell Like: It smells like a citrus bomb of lemons and oranges at first then it softens up a bit to a more musky and woody scent with lingering notes of citrus. This is perfect for summer weather.
Dior Sauvage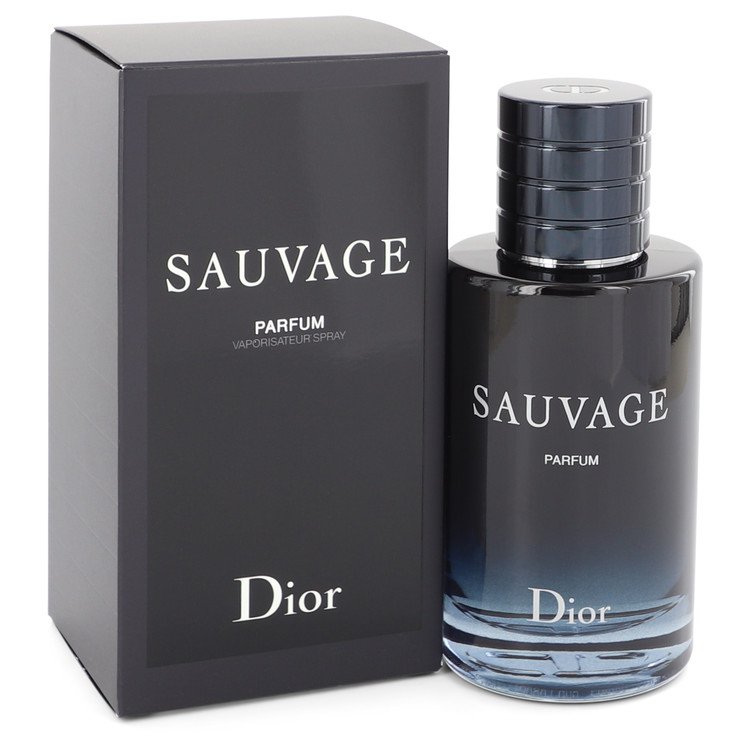 This is an extremely popular fragrance thanks to the branding of Johnny Depp as the face of the scent. You know, Capt. Jack Sparrow. If you are looking for originality, this is not for you, but if you are looking for a compliment getter, then grab a bottle of Sauvage.
If you polled every woman about what a good cologne smells like on a guy, you would get a large amount that would say Sauvage by Dior. It is that popular.
This is extremely versatile and you can wear this almost anywhere. This is a great fragrance for a date, to go to the bar, to go to class, or for work. If you are not looking to purchase several fragrances, this should be on your list because you can wear it almost anytime.
This one is a little more pricey though, so if you are looking for a low cost fragrance, this is not for you.
What Does It Smell Like: This smells very manly, rugged, and sexy. Most people have probably smelled this somewhere before, but unless they are into fragrances, they aren't going to look at you and say that guy has on Sauvage. It has a very pleasing, fresh and woody scent. If you want a designer scent, and you want the ladies all over you, then get Sauvage.
Hanae Mori For Men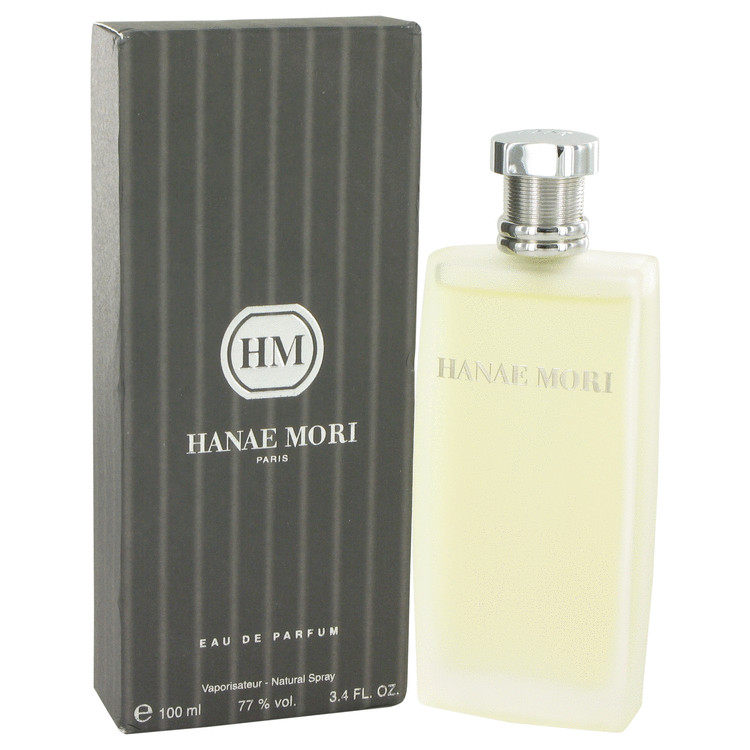 Hanae Mori is a very nice low cost fragrance for teens. It is a very complex scent with lots of different notes. It is different from a lot of the other fragrances on this list.
It works well in most settings, but I would not see this as something you would wear to the gym. It would lean a little more to dates or going to the bar.
What Does It Smell Like: Lemony Vanilla with some spiced chocolate with just a touch of floral.
You can check its low cost price here.
Fierce by Abercrombie and Fitch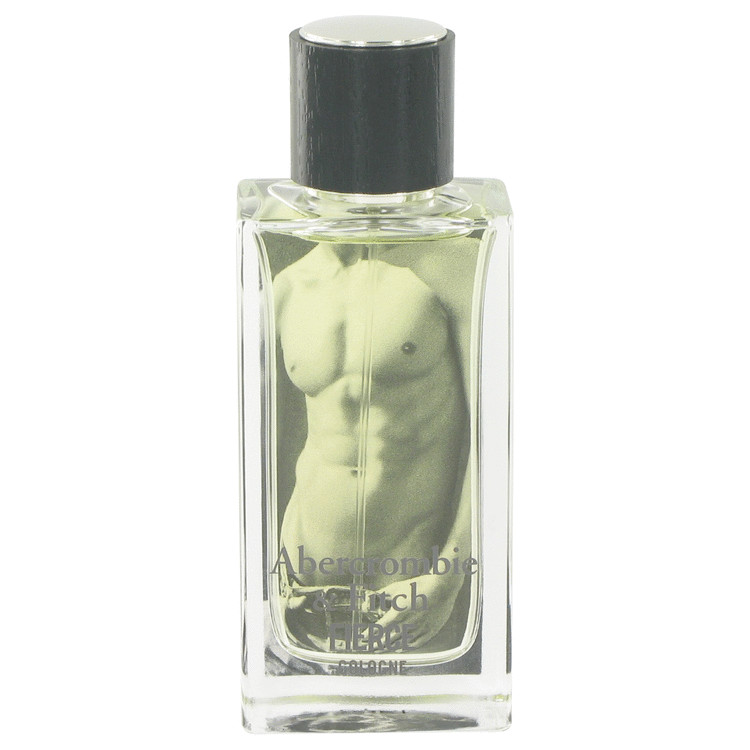 If you are familiar with the Brand Abercrombie and Fitch, and you can relate to it, Fierce should be on your radar to try out. Think of young guy with his shirt off, shredded abs with blue jeans on and that is the identity of this cologne.
This is mass appealing and non-offensive which makes it great for teens. This is very similar to MontBlanc Legend, so if you like this, you should try that one out as well.
Like Sauvage, this one is a little more costly.
What Does It Smell Like: The smells woody, musky and fresh. There are lots of fragrances on the market that smell like this.
You can check out today's price here.
Le Male by Jean Paul Gaultier
Le Male was a fragrance superstar in the 90's. Every young man and teenager was viewing this as the scent to have. This was and is a very popular fragrance style, and there are many colognes on the market that are similar. But, none of them are like Le Male because it stands out due to its ability to contrast the freshness with its sweetness.
This is good as a casual fragrance, and it is easy to wear. It has one of the most interesting bottles on the market.
What Does It Smell Like: It smells like vanilla, mint, and lavender with soft spice notes.
Bleu de Chanel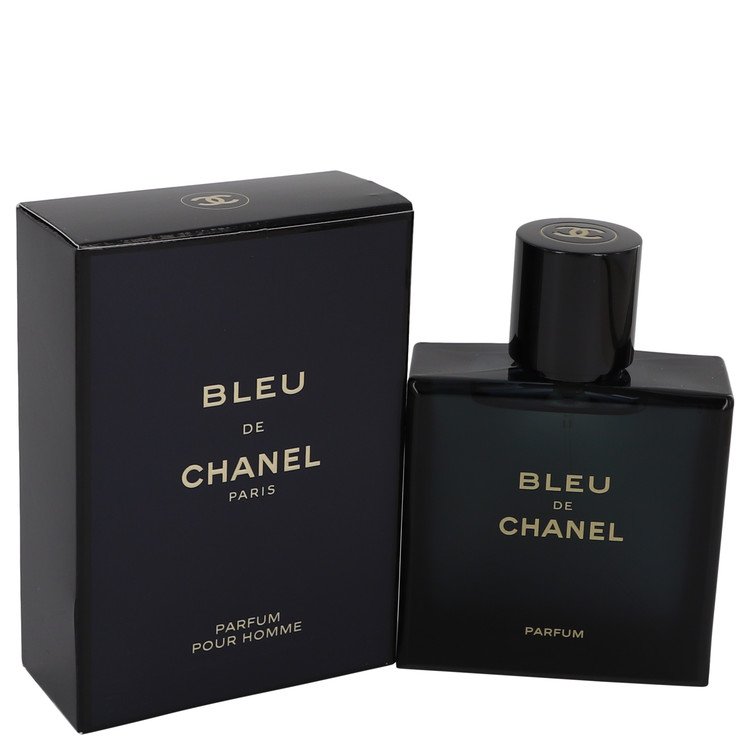 Bleu de Chanel is a very versatile yet elegant fragrance. This fragrance came out around ten years ago, but it still works great today. While it may not seem unique anymore, it does not smell outdated.
This is a very masculine scent, but not in a motorcycle riding, leather jacket wearing guy, but more of a sophisticated and elegant guy. This is probably a better scent for someone a little older in the teen years or early twenties. But, if you can pull it off, go for it.
The scent of sophistication does come with a hefty price though, so it may be an immediate disqualifier for some.
What Does It Smell Like: Sweet citrus and grapefruit mixed with some ginger and spices. If you want to smell like you belong in a tuxedo, then get Bleu de Chanel.
Nautica Voyage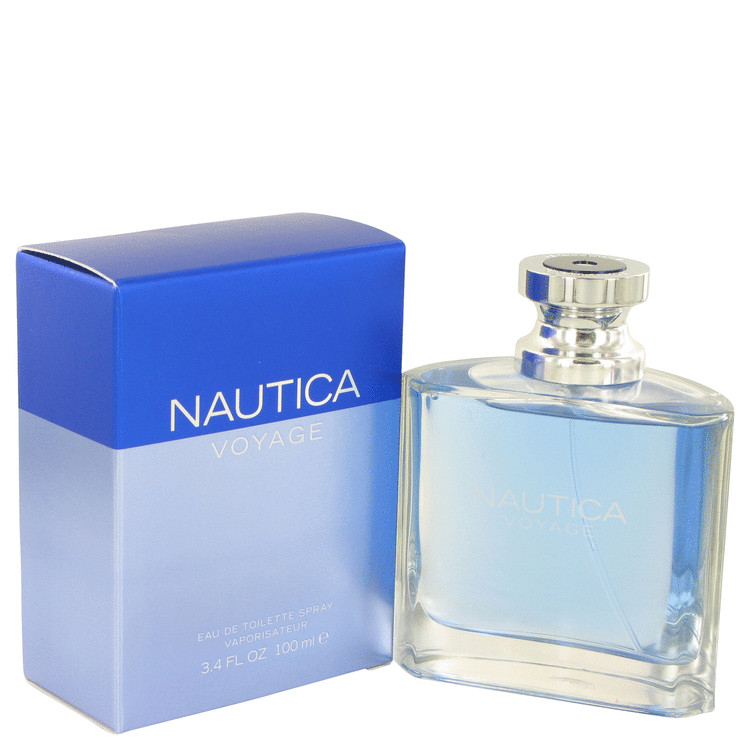 Nautica Voyage by Nautica for Men smells exactly like you think it would based on the name. The word voyage brings thoughts of sea salt and ocean travel, and that is exactly what you get with this scent.
This is a simple clean fragrance. If you can imagine clean clothes smell, you are in the right direction. It works well as a casual fragrance, and it would make a good scent to apply after a gym workout.
What Does It Smell Like: Nautica Voyage smells like a crisp and fresh aquatic scent.
It is very inexpensive as far as fragrances go, so this makes it appealing for young men who don't want to spend lots of cash on cologne. You can check the price here. If you want a very inexpensive teenage guy fragrance for the summer, then get Nautica Voyage.
Dior Homme Sport
Dior Homme Sport has changed several times over the years. The face of this cologne is Robert Pattinson, the actor in the Twilight Series as well as Harry Potter.
This is another fresh citrus scent that is great for warmer weather. This is no groundbreaking fragrance, but it is a nice clean, fresh summer scent.
What Does It Smell Like: Tangy orange and citrus notes with nutmeg and sandalwood. If you want a great fresh summer fragrance, then get Dior Homme Sport.
Check the current price here.
Pace by Jaguar for Men
This smells like a clean shower gel. It is a nice easy grab and go fragrance. It is not over complex, but that is why it makes our list.
If you want to smell clean like you just hopped out of the shower, then this is the scent for you.
What Does It Smell Like: It smells clean and fresh. It has a peppery shower gel vibe to it. If you want to smell like you just stepped out of the shower, then get Pace by Jaguar.
You can check out the price here.
Curve for Men
Curve for Men by Liz Claiborne is a nice tropical fruit cologne for teenage guys. It is a very pleasing scent that is well liked by most people. It would be hard to offend anyone with this.
This is kind of like an earlier version of Creed Aventus.
What Does It Smell Like: Curve smells fresh, green and fruity. It has top notes of pineapple and lavender.
CK One Shock for Men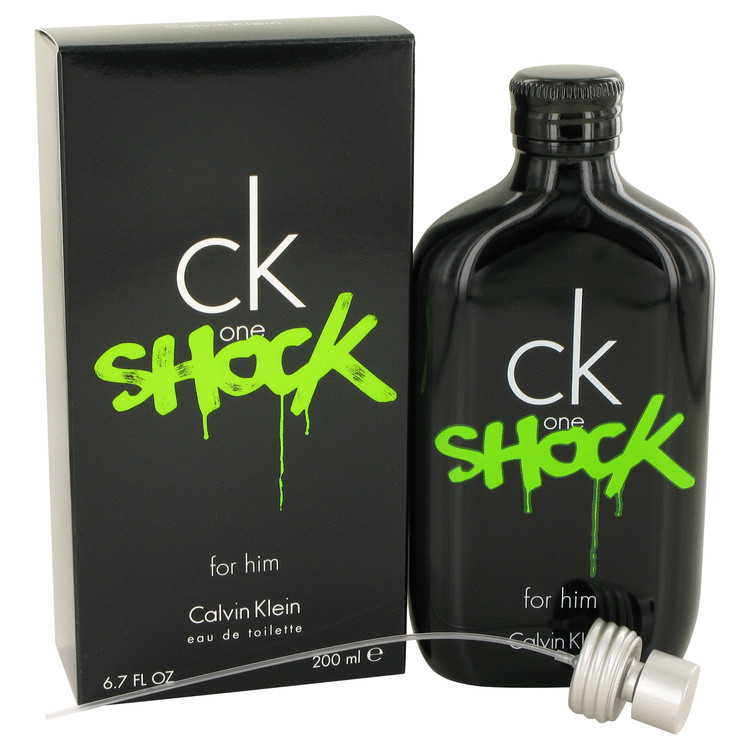 Ck One Shock by Calvin Klein is one of their best selling fragrances. It is a nice warm tobacco scent.
This is a great fall and winter scent. It will warm you up, but it may be a little harder to locate, but FragranceX carries it. You can usually get a large 6 ounce bottle for under $30, so the price is great for this one.
What Does It Smell Like: Tobacco, spices and a little bit of sweetness. If you want a warm tobacco fragrance for cool weather, then get CK One Shock for Men.
Davidoff Cool Water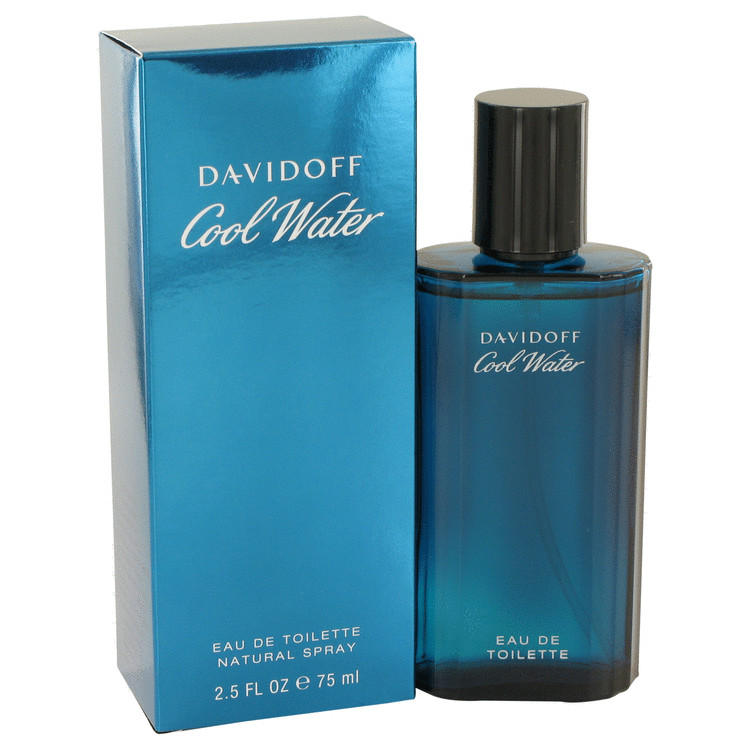 Cool Water by Davidoff was an iconic fragrance of the 90's. It was a main player in the rise of the fresh aquatics that were so popular during that time.
What Does It Smell Like: Clean, soapy, aquatic and fresh. It has notes of sea water and mint.
Versace Dylan Blue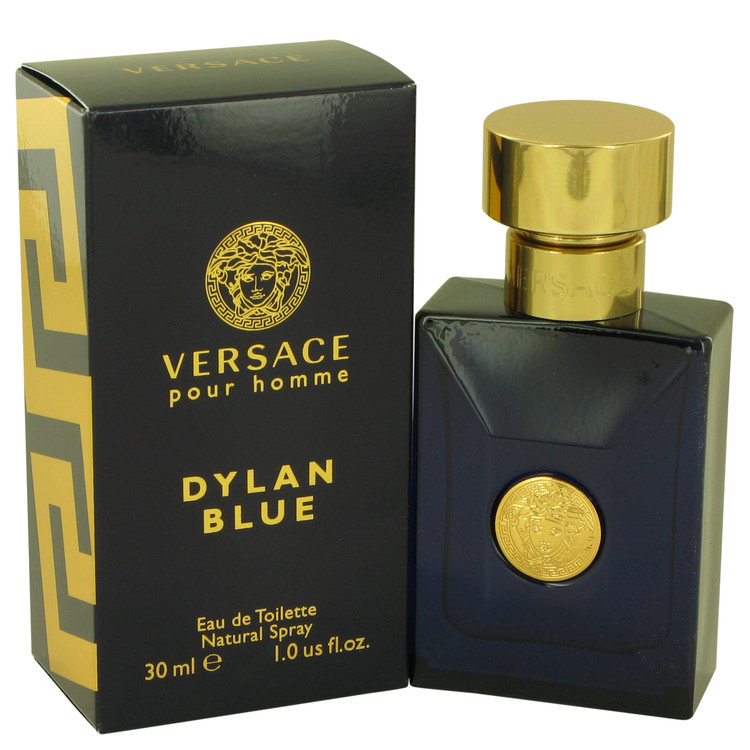 Dylan Blue by Versace is another shower gel type fragrance. It is clean, aquatic and crisp, but it does have a little more going on than your average aquatic cologne.
This is a very versatile fragrance that teenage guys would love. You can wear it to class, to the gym, out with friends, or to work. It works most of the year except during the cold months.
What Does It Smell Like: At first it smells like grapefruit and bergamot, then it smells a little green and fresh. It finally settles down into a spicy and green scent.
Check here for the current price.
Polo Red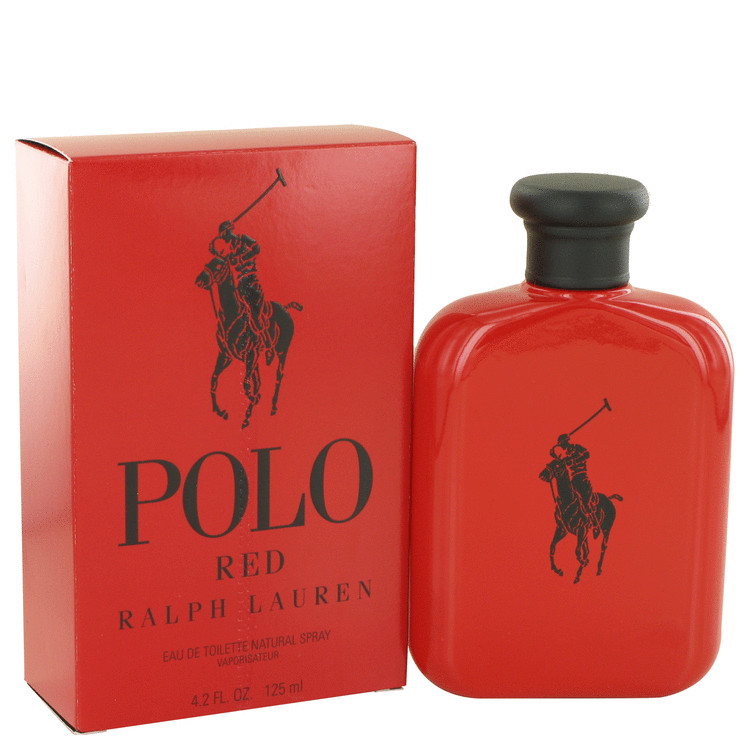 Polo Red is sweet, spicy, and masculine. A teen guy could probably pull it off under the right situation, but it may be suited for more of an older teen or a young man in his early 20's.
This fragrance is everywhere, so you should be able to try a sample on your skin before you buy.
What Does It Smell Like: Polo Red opens with tart fruit and then it smells a little like coffee and amber. It is almost like a gourmand fragrance. Get this if you are looking for a more mature scent that doesn't smell like your average fresh aquatic teen scent.
Lucky You by Lucky Brand
Lucky You is a fresh, clean, and green scent.
This is a great fragrance for a teen to wear to outdoor events in the summer. This is very similar to curve without the pineapple and fruity notes. So if you like that idea, then consider this one.
What Does It Smell Like: Lucky You smells grassy green and fresh.
Montblanc Legend
Montblanc Legend is in the same ballpark as Fierce by Abercrombie. If you already have Firece, this may not be something that interests you, unless you just want something very close because you love it so much.
This smells very much like teenage guys or young men walking around a mall.
What Does It Smell Like: Montblanc Legend smells like a fruity floral scent for men, but it has enough woods and spices to keep it from being a feminine scent. So don't let that comment through you off.
Mercedes Benz Intense
If you are familiar with Fahrenheit, then you already have a good idea of how this smells, but this seems to have a little less floral in it.
It is a more manly version of Dior Fahrenheit.
It is an inexpensive fragrance which helps it make our list.
What Does It Smell Like: Violet, vetiver and pepper.
Michael Jordan Legend
If you love Angel For Men, but cannot afford it, then you should check out Legend. It is a coffee gourmand fragrance.
This is a warm and spicy scent, and it would work well in cooler weather.
What Does It Smell Like: Coffee, amber, leather, and spices.