Sandalwood oil is used in many bath and beauty products for both men and women. This oil is also used in aromatherapy around the world for its many benefits. For men, sandalwood oil is used in beard oil, shaving soap, shaving cream, and bath soap. This gives the products a woody fragrance.
Sandalwood essential oil is a prized resource, and because of that, it has become very expensive to obtain.
If you are looking to explore other fragrance notes, you can also read what does bergamot smell like. This is also a popular note in many men's fragrances.
What Does Sandalwood Smell Like
Sandalwood is a common scent in colognes and perfumes. The essential oil is harvested from the Sandalwood tree (Santalum album), and it comes in different varieties like white, Mysore, and East Indian.
Sandalwood smells like a sweet woody fragrance that is also warm and rich. It is often used in perfumery as a fixative and a harmonizing agent. This means that it helps hold the scent of lighter notes. Because of this, Sandalwood is a versatile ingredient which makes its scent so desirable.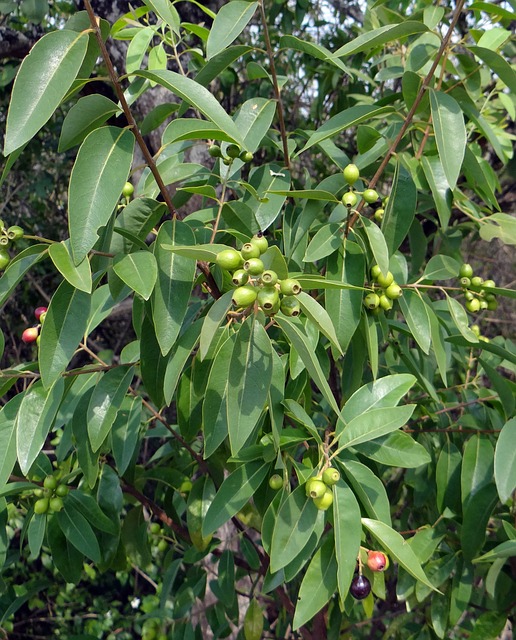 This scent is a staple in men's grooming products like soaps, beard oils, colognes, and shaving creams. However, due to its high cost and rarity, most products use synthetic fragrance components instead of real oil derived from the tree.
Sandalwood Properties
Sandalwood oil is taken from the core of the heartwood which is the oldest part of the tree. This is where the oil comes from, and it can retain its scent for decades. The main component of the oil is santalol, and it has around a 90% concentration. To be considered authentic, it must have a minimum free alcohol level of 90%, according to the Food and Agriculture Organization of the United Nations.
The tree takes around 15 years before it can be harvested. The wood from the tree is one of the most expensive in the world. The tree originated from India, but now it is in several other areas of the globe like Australia and Pakistan.
There are other species of Sandalwood like Australian and Caledonian. There is also another tree in areas like Haiti that is called West Indian or amyris. It is not related to sandalwood, but it is often sold as it because of the somewhat similar scent. Because of its very high cost, it does not make sense to use true oil in certain products like bath soap, because the scent will be so muted that it isn't necessary to use the real thing.
Because of the properties of sandalwood, it is a great component in men's colognes and women's perfumes. Citrus oils are very volatile, and they do not hold their scent, but the addition of a fixative like sandalwood will help to improve the longevity of those notes. This is what makes it such an important part of perfumery, and it helps us to understand what does sandalwood smell like.
Sandalwood Aromatherapy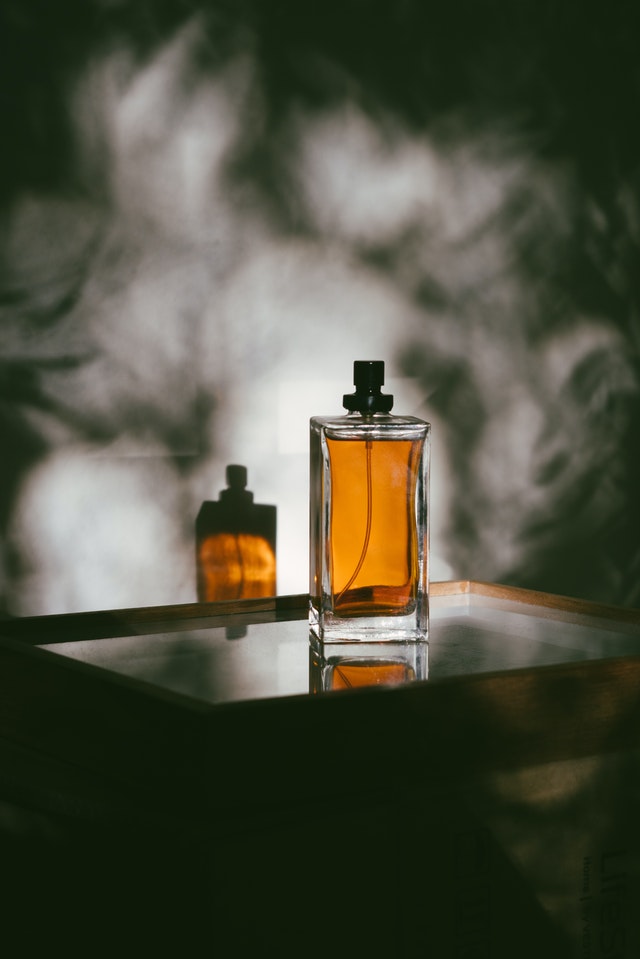 The scent of sandalwood is very popular in aromatherapy, and it is supposed to have many benefits. The oil is supposed to calm your mind, and this can be beneficial for anxiety and depression. A lot of this comes from the practice of Indian healing called Ayurveda.
It is also said to help with insomnia because it can help to relax you due to its sedative effects. This can also help with migraines and headaches.
The benefit of aromatherapy is that you can supposedly get the benefits of the oil without having to apply them to your skin. The would of course be beneficial to anyone who has skin sensitivities to essential oils.
The scent is also used in religious or spiritual traditions. It is often used in temples or holy places, and incense is often used to spread the scent around.
Sandalwood Essential Oil Benefits
According to traditional Chinese medicine, sandalwood essential oil is supposed to help with mental and physical disorders. This includes fatigue, anxiety, insomnia, low libido, and other ailments. The oil is also believed to promote healthy looking skin. It is supposed to reduce imperfections in the skin.
While this is part of traditional Chinese medicine, it is not strongly backed by current research.
Popular Sandalwood Scented Fragrances For Men
Chanel Egoiste
Chanel Egoiste EdT is a a spicy and woody scent. This is sexy sandalwood. The main notes are sandalwood, cinnamon and rose. This creates a dry spice scent with creamy sandalwood. This is a 90's powerhouse and some say this is the father of Spicebomb and One Million by Paco Rabanne. Both of these scents made our list of the top teenage fragrances for guys.
It is far more complex than the 3 main notes as it also has notes of tobacco, amber, vanilla, rosewood, and coriander.
Best Unisex Sandalwood Perfumes For Women And Men
Le Labo Santal 33
Santal 33 by Le Labo is a sandalwood dominant fragrance for men and women. This does use Australian sandalwood so it is not exactly like East Indian Sandalwood. It is woodsy, leathery, and a little spicy. We really would not consider this a blind buy, so make sure you grab a tester first unless you just love everything by Le Labo.
The fragrance is New York City in a bottle. Not that it smells like NYC, because the last time I was there it smelled like pee and weed. We mean, this fragrance is what people identify as the scent of New York.
Sacred Wood by Kilian
Sacred Wood is a very simple scent note wise. It is an oriental woody fragrance that features notes of sandalwood and milk. Yes, that's it. It has two notes. This fragrance tries to replicate Mysore Sandalwood which is near impossible to get due to its rarity.
This scent is high class, regal, and amazing, but good luck getting a bottle of it. The milky note compliments the woody note very well. While it is only 2 notes, it smells far more complex than that. The dry down is much better than the opening.
Original Santal by Creed
Santal by Creed is inspired by the spiritual splendor of India. It has notes of Indian Sandalwood, coriander, cinnamon, lavender, juniper berry, and tonka. This would be in the ballpark of Joop, but in a Creed sort of way. Certainly more refined and not quite as loud.
This is how a sandalwood fragrance should smell. Woody, creamy, and spicy.