Fougere fragrances for men have been around for a very long time, and through the years, there have been some groundbreaking scents that have changed perfumery.
Fougeres started with Fougere Royale by Houbigant in the late 1800's, and in the late 70's/early 80's fougères evolved into the "shaving cream" scents. In 1988, Pierre Bourdon revised the concept with Cool Water by Davidoff. This launched the craze of the aquatic fougère that dominated the 90's market.
From there, more modern takes have evolved into scents like Dior Sauvage and Sartorial.
1. Penhaligon's Sartorial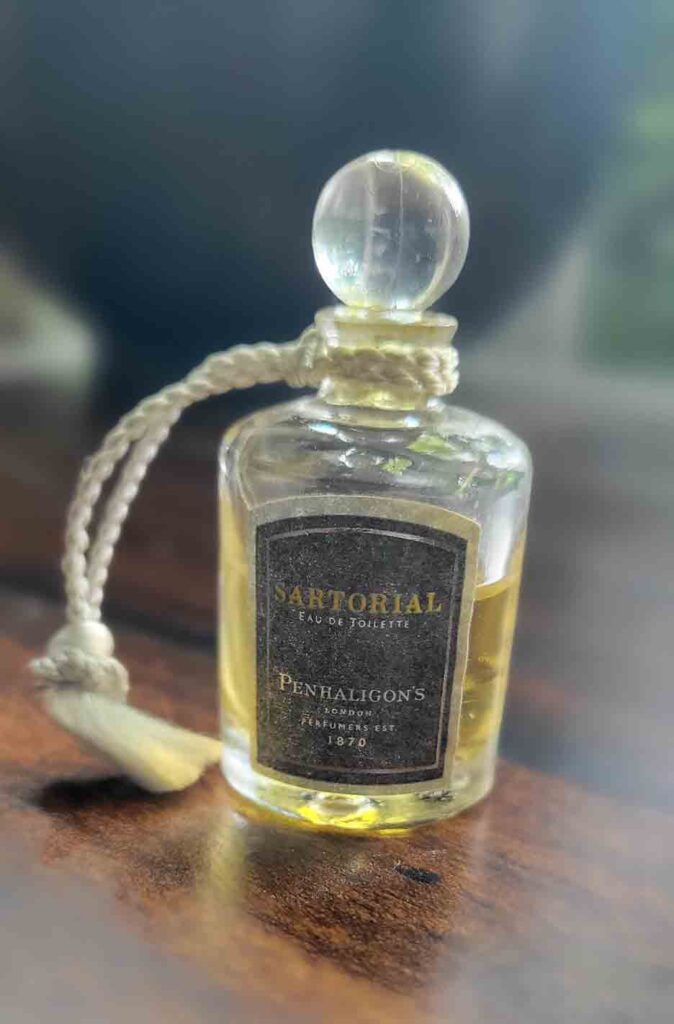 Scent: Penhaligon's Sartorial is more modern fragrance with a wonderful scent. It is one of the best fougère fragrances available. The fragrance was inspired by the scent of a bespoke tailors workshop on Saville Row. This is a very complex fragrance, and it has a lot going on with it.
The idea was to capture the scent of a tailor's workshop with notes of metal, steam, beeswax, leather, and sweet vanilla. But the question is, does it?
While it does have the classic notes of lavender, Tonka, and oakmoss, it is wrapped up in so many other notes that it becomes unique in the class. It smells like an eloquent version of Brut. While it may come off in the same ballpark as Brut, there is so much more going on that makes this so good. The honey, wood, and beeswax notes really make this fragrance stand out.
According to Penhaligon's, some of the notes are metallic effect, cardamom, ginger, beeswax, lavender, leather, Tonka, honey, and wood.
2. Sauvage by Christian Dior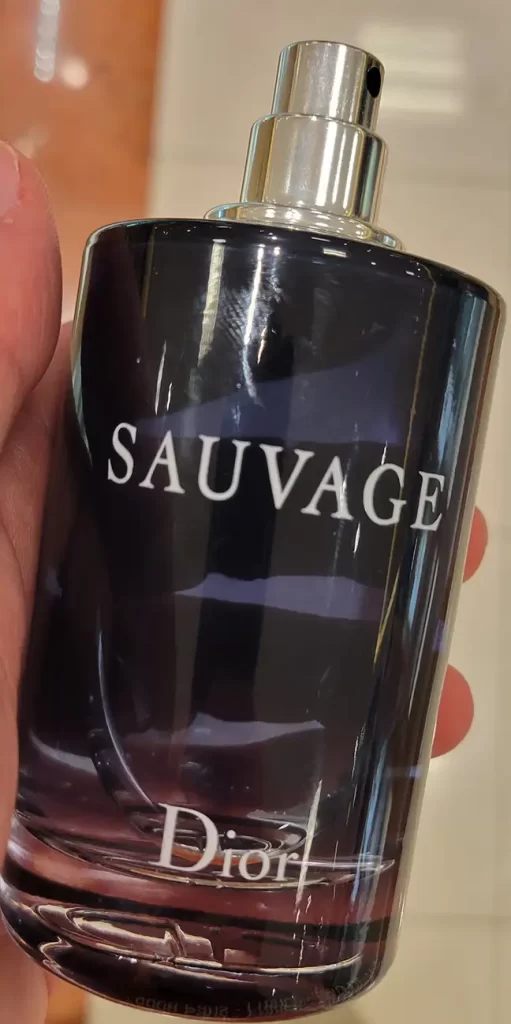 Sauvage by Dior needs no introduction as it is one of the best selling colognes in the last 5 years. I love the scent of this, but for some reason I never wear it. This has been reviewed 1,000's of times, and it does have some negative ones, but any fragrance that is wildly popular like this will.
This is a mass appealing aromatic fougere, and it is very flexible. It opens with a mixture of ambroxan, lavender, spices and bergamot. It can be a little cloying to some, but it shouldn't be hard to find a sample to test it out.
This is a perfect fragrance for a man who doesn't normally wear them.
3. Houbigant Fougere Royale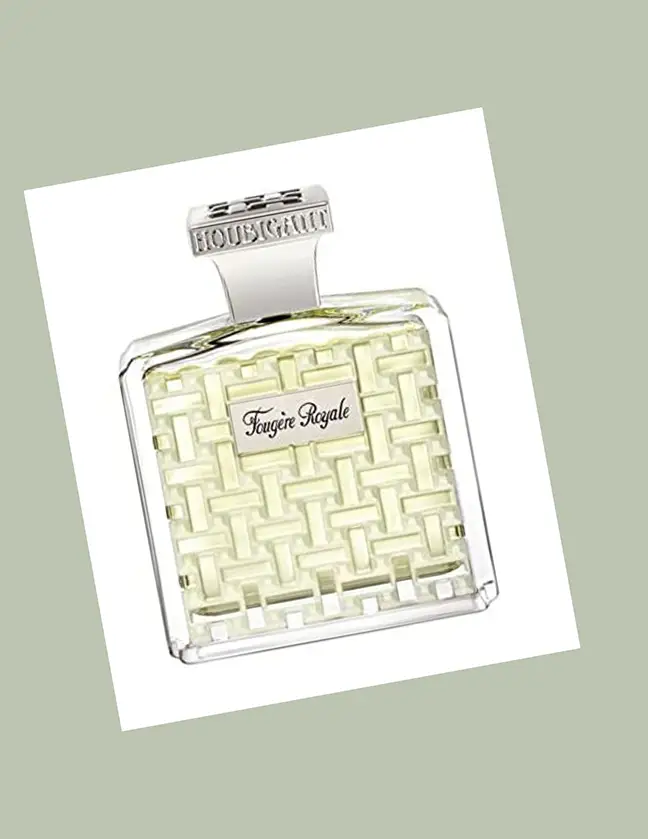 Fougere Royale was the first fougère fragrance, and it was created in 1882. It was relaunched in 2010, so you can still get this.
The original was created by Paul Parquet, and it was a groundbreaking fragrance due to a couple of reasons. Fougere is French for fern, and Parquet was trying to replicate the scent of fern, or at least what he thought fern should smell like. Fern does not have a smell, so he wanted to bottle that scent.
This fragrance was also the first to use a synthetic component because Parquet used coumarin instead of Tonka bean. This revolutionized perfumery due to his ability to use synthetics, and he made a fragrance based on something imaginary.
The modern version of Fougere Royale is loaded with lavender and geranium so it has an herbaceous and spicy quality to it. Those notes are contrasted by cinnamon, plus you get a blast of invigorating bergamot.
4. Jazz by Yves Saint Laurent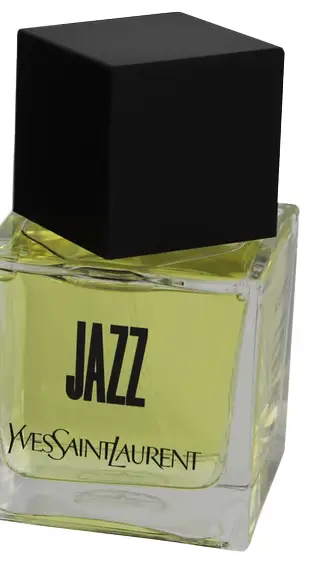 Jazz by YSL is spicy, earthy, and herbal. After spraying it, you can smell the spiciness of the cardamom, nutmeg, lavender, and oak moss. It is a little strong at first, but tends to sweeten out a good bit over time. It tends to become more subtle, and notes of anise, florals, and sandalwood seem to come out.
If you can think imagine most guys at a club in the early 90's, then you can get a vision of Jazz. Think of masculine and spicy, but it does not smell dated. It can be compared to a spicy version of Rive Gauche. (not on our list due to availability, but certainly would be.)
5. Dolce & Gabbana Pour Homme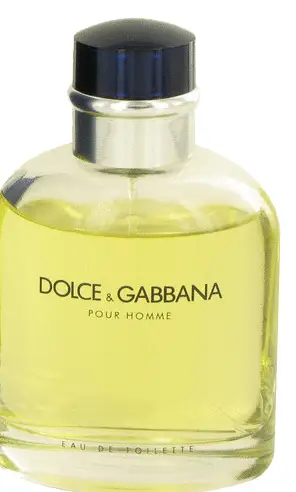 D&G Pour Homme is a modern take on a classical scent profile. It is a nice, pleasing, and masculine scent that is easy to wear. Most age groups should feel comfortable wearing it except, but it may not be the best for the younger crowd.
This opens fresh and citrusy, and then comes a mix of pepper, spice, and lavender. The base smells great with notes of tobacco and spices. This reminds me of a gentleman's scent, and you should be able to wear this almost anywhere.
6. Kouros by Yves Saint Laurent
If you prefer animalic and musky scents, then Kouros by YSL should be on your radar. Kouros is named after a Greek god, and it means noble youth. If you are familiar with any 80's powerhouse fragrances, then you should be familiar with this.
This is a polarizing scent that some view as a masterpiece, and others will desribe it in not so kind words. That is probably the animalic notes of civet and musk that are so strong.
It smells of civet, leather, sweet honey, musk, and it is strong and masculine. It's iconic, and everyone who loves fragrances should at least check it out to see what the fuss is all about.
I don't normally talk about presentation, but I love the white bottle with silver accents. What's inside this bottle, is a classic 80's powerhouse that will get you noticed. The scent does a great job of filling a room with its scent. If you want to walk into a room like a boss, then you are in luck, but if you like cologne that wears close to the skin, then Kouros is probably not for you.
7. Paco Rabanne Pour Homme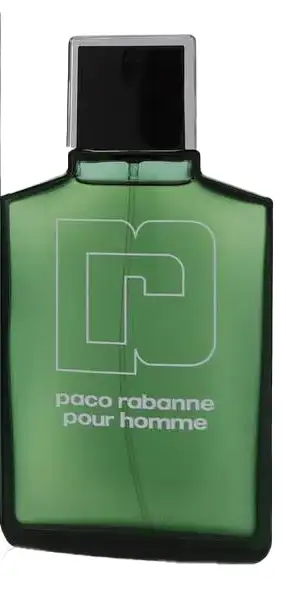 This is a classic fougère fragrance for men. It is a blast of lavender, Tonka, and oakmoss. This fragrance was in its prime in the 1970's and 1980's if you want to get a feel for the genre of this scent. That's not to say it is bad, because it smells great. It certainly doesn't smell modern, but if you are looking for a classic scent, then Paco Rabanne Pour Homme is something that you should look into.
A lot of men like this one because it smells like their dad or grandpa.
The scent is a sharp and almost harsh to open, but overall it is very soapy, clean, classic, and masculine.
8. Azzaro Pour Homme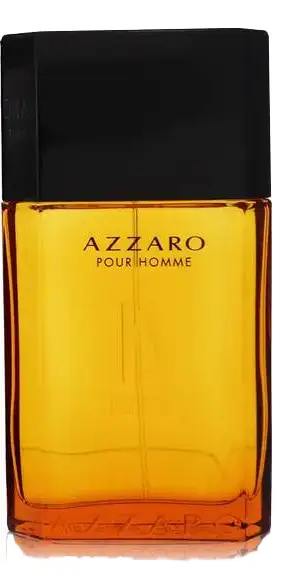 Azzaro which was launched in 1978 is a classic example of a shaving cream scent that was so popular during the early 1980's. Depending on your age, this will likely remind you of your father or grandad if he wore colognes.
The addition of anise provides a unique take on the typical notes that you usually find, yet it still has the typical lavender, oakmoss, and Tonka vibe.
If you are familiar with this style of fragrance, then you should have a good idea of how it smells. This is a quintessential barber scent. It's soapy, herbal, fresh, clean, and masculine. Every person who is into fragrances should at some point try this Azzaro out. This is a timeless and classic scent.
9. At The Barber's by Maison Martin Margiela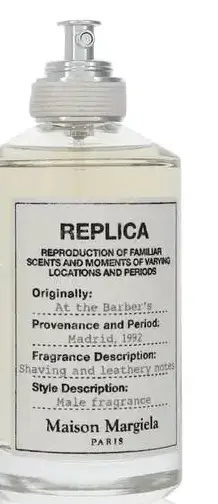 At The Barber's is the newest scent on our list of the best fougère fragrances. This was launched in 2014, and based on the name you can probably guess the type of scent they were shooting for.
This is a classic, masculine fragrance that reminds you of a haircut and a fresh shave. It's familiar, inoffensive, and very pleasant. I would also describe it as a safe fragrance due to it not having great silliage. It wears close to the skin, and it is something that someone who is close to you can get a whiff of every so often.
The lavender and basil notes give it that clean and soapy smell. It also has some musk, citrus, oakmoss, and Tonka.
10. Bracken by Amouge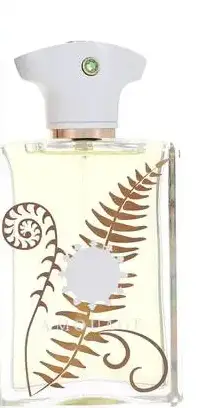 Bracken by Amouge is a aromatic fougère that was released in 2016. The name Bracken means tall fern, and the name fits the scent profile perfectly. This fragrance seems to fit Amouge, and if you are a fan of the house, then this should be on your list to try out. This is a great smelling niche fougere.
The scent is a very green and earthy with a little bergamot crispness on the opening. Then comes some spice with lavender and cloves. Finally, you can smell the base of patchouli and cedar with some dry spiciness. This is very well done, and it has some very good projection and silliage. You can imagine sitting in a forest wearing this.
The notes on this fragrance are cloves, bergamot, cypress, patchouli, lavender, cloves, geranium, and musk.
11. Tom Ford Fougere d'Argent Eau de Parfume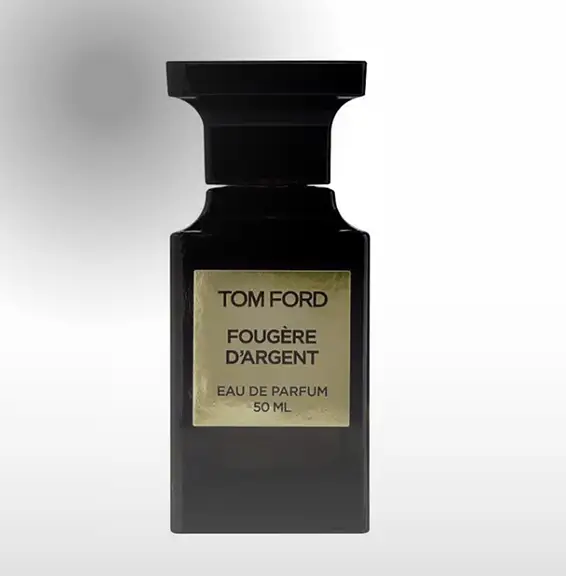 Launched in 2018, Fougere d'Argent EdP is an oriental fougere with notes of lavender, mandarin orange, Akigalawood, and coumarin.
There is no oakmoss in this, and that is likely why Akigalawood is so prominent because it provides an earthy undertone with some greens. The opening scent is a slightly spicy citrus, and turns into a woody, sweet, and leathery scent due to the labdanum. It ends with coumarin mixed with the Akigalawood.
This one is on the heavier side, so it projects well, and it should last through the day. It is part of the Tom Ford Private Blend, and it makes for a great special occassion fragrance. It would also make a great signature scent as long as you can pull it off. You have to act the part to smell the part.