Nautica Voyage is fragrance for men that was launched in 2006. This masculine scent is one of the most popular fragrances that is sold online. It is affordable and fresh.
This is a no-brainer cologne to wear when you just want to smell clean and fresh. It is great for something to spray on after going to the gym. It is widely available, and it is easy to wear.
It may appeal more to the under 30 crowd, but due to its mass appealing nature, almost any man can wear this.
Voyage is one of the most popular Nautica colognes.
This post may contain Amazon affiliate links. We may earn a small commission from qualifying purchases if you click a link to Amazon.
Overview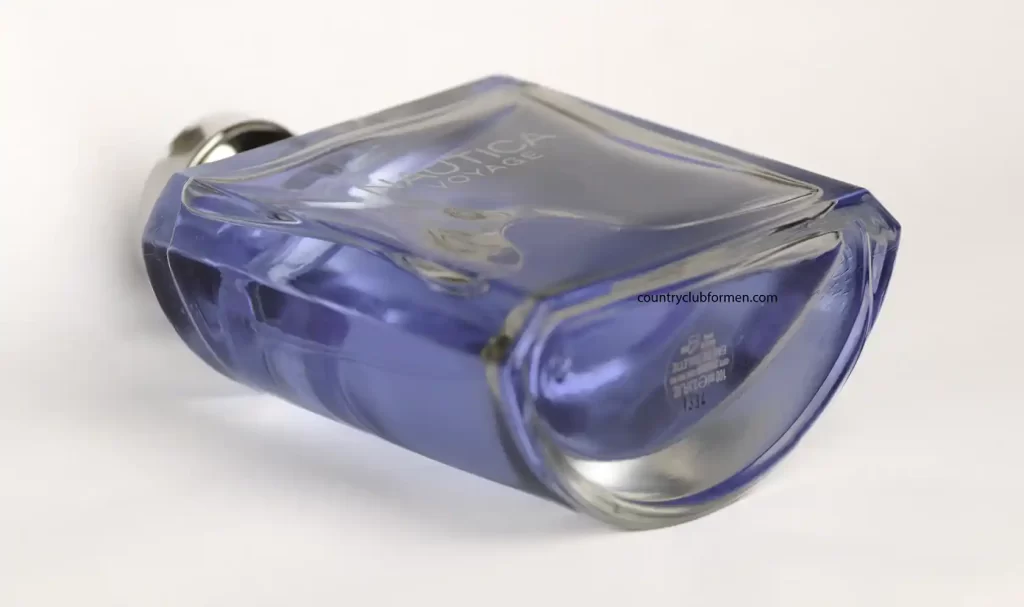 This fragrance came out in 2006 from Nautica. This is a brand that is known for fashion and of course, fragrances. Their identity is bringing the ocean way of life to everyday living. Nothing could encapsulate that more than Voyage.
This cologne is one of the first that many guys start with. The reason is because it is affordable, it smells great, it pulls compliments, and there are not a lot of negatives about it. It also is one of the most reviewed fragrances out there. This includes online stores as well as social media.
Type: Woody Aromatic
Concentration: Eau de Toilette spray
Perfumer: Maurice Roucel
This fragrance is compared to Nautica Blue a lot due to the color of the juice, they are both made by the same perfumer, and they were released close to each other.
What Does Nautica Voyage Smell Like
This cologne smells like an ocean breeze off the coast. It is fresh, salty, and it is one of the best aquatic fragrances that you can buy. It is fresh and inviting. This is something that you would spray on in the summer months when you want to feel active. You could describe it as a fruit forward scent.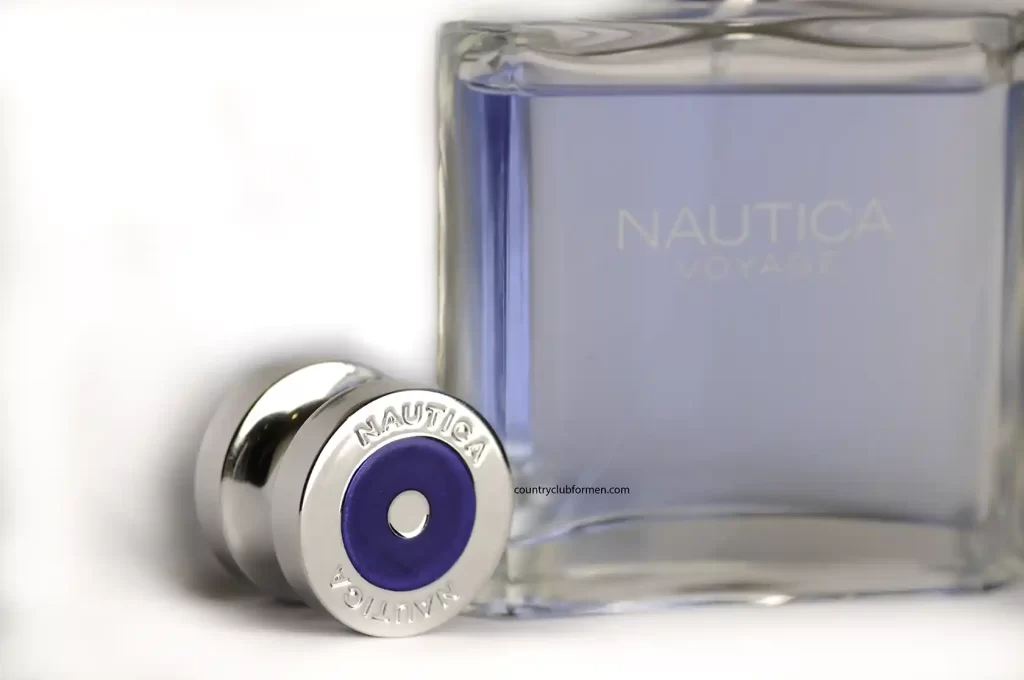 It has a nice and pleasant scent, and it will not offend most people. If you want a safe starter cologne, then this is a great one to go with.
You may receive some compliments from the younger crowd or people who do not have a lot of experience with niche fragrances. For people who are used to niche brands and unique fragrances, this will not stand out. It will smell like a typical aquatic fragrance.
If you just want to smell nice, then that will not matter. If you want to stand out in a crowd, then a low cost bottle of Voyage will probably not be the cologne that you are looking for.
It has a slight synthetic smell to it, but that is expected out of a budget fragrance.
Top Notes: Apple, Green leaves
Middle Notes: Mimosa, Lotus
Base Notes: Musk, Cedar, Amber, Oakmoss
Where To Wear It
You can wear Voyage for almost any occasion. Due to its clean aquatic scent, it is not offensive. Most people will think that you smell nice and clean while wearing this.
This is a great cologne to wear after a gym workout, on a date, to work, etc. It is not cloying, and it will work well anywhere.
This is a safe spray. If you are unsure of your mood for the day, this will almost always work. If you are looking through your collection and cannot decide, you can spray on some Nautica Voyage.
You can wear this year round, but it matches better to warmer weather in the spring and summer.
Longevity
The longevity of Nautica Voyage is moderate to long. It generally lasts about 4 to 6 hours.
The projection on this fragrance is light to moderate with about 1 to 2 hours. People who get within an arms length should be able to smell the clean and crisp fragrance that you are wearing. After that, they will need to be pretty close to your body to catch a whiff.
Presentation
Nautica Voyage comes in a clear glass bottle with an aqua blue fragrance on the inside. It is a simple yet sleek bottle design that comes with a silver cap.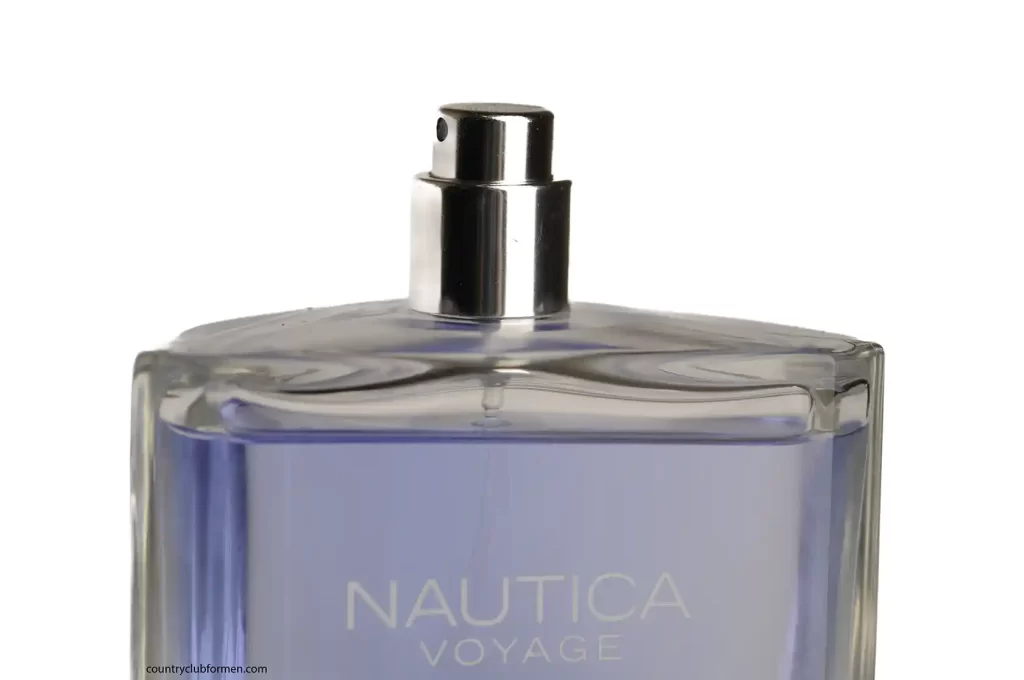 It comes in a 3.4 ounce/100 ml bottle or a 6.7 ounce bottle.
The atomizer is decent and it does the job.
Price
Nautica Voyage is a low cost cologne that can be usually found for around $20 for the 3.4 ounce bottle. The larger bottle can be around $40 dollars
You can purchase this at most discount cologne stores, and it can also be purchased from Amazon. It is one of the most reviewed colognes on Amazon with over 70,0000.
What We Like
It is one of the best selling colognes on Amazon for a reason, it smells great
Affordable
Incredible smelling aquatic and cucumber note
What We Don't Like
It could last a little longer
The bottle design can be a little cumbersome when spraying the cologne
Overall Thoughts
Nautica Voyage is one of my favorite colognes. It has a clean and watery smell that is hard to put down. In addition, it is so affordable.
| | |
| --- | --- |
| Review | Nautica Voyage |
| Summary | Nautica Voyage Eau de Toilette is one of the best smelling budget colognes on the market. It is also perfect for summertime weather. |
| Author | Country Club For Men |
| Rating | 4.6 (out of 5) |
Nautica Voyage Flankers
Voyage
Voyage N83
Sunset Voyage
Island Voyage
Voyage Heritage
Summer Voyage
Voyage Sport