Nautica Voyage Sport is a flanker from the ever popular Voyage collection. This falls in line with all of the other aquatic aromatic fragrances from the Nautica line.
This fragrance was released in 2016. It definitely leans more masculine.
This is a sport type cologne, and they did a good job. This cologne is a sporty fresh aquatic fragrance. Nautica has multiple flankers for this collection, and this is another.
As an Amazon affiliate, I may earn commission from any qualifying purchase that you make from clicking a link to Amazon. This is no extra cost to you, and it helps to keep the site running.
What Does Nautica Voyage Sport Smell Like
Nautica Voyage Sport smells like a bright, fresh, citrus cologne. The citrus scents come from bergamot, grapefruit, and other citrus notes. If you are looking for a fresh citrus dominant fragrance in the Voyage line, then Sport is the choice for you. A lot of the other Voyage flankers have citrus notes, but these come from the fruit line like apple.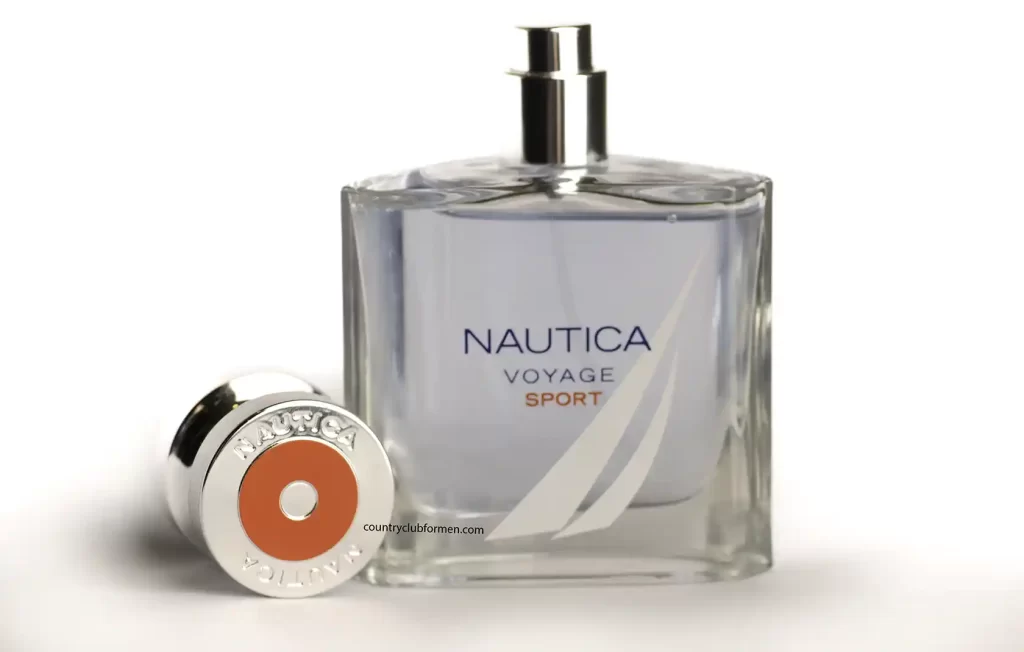 While apple is listed as a note, it is not very noticeable. You may catch a whiff here and there, but fresh and tart citrus seem to dominate.
Nautica For Men hit this out of the park when designing a sporty type cologne. This blend of notes falls right in line with what you would expect out of a fresh sport fragrance.
This is a linear fragrance that does not last too long. That is to be expected with a citrus dominant cologne. The featured note to me is bergamot. This is also a familiar note from the 2005 release of Nautica Blue cologne. Both of these utilize bergamot and citrus to add freshness.
Nautica Voyage Sport Notes
Top Notes: Sea Salt, Citrus, Sea Notes, Coriander
Middle Notes: Apple, Geranium, Palm Leaf, Green Pepper
Base Notes: Musk, Patchouli, Vetiver, Redwood
Longevity Of Nautica Voyage Sport
The longevity is weak for Voyage Sport. It will last up to about 4 hours. If you are lucky, you can get up to 6 hours with it. Being a citrus heavy fragrance, it just does not last long. This is typical for all citrus colognes though.
Projection
Being a citrus heavy fragrance, the projection is weak. This fragrance evaporates pretty quickly. You will be good to get an hour out of it. After that, it becomes a skin scent. This is probably the weakest of the Voyage flankers.
Presentation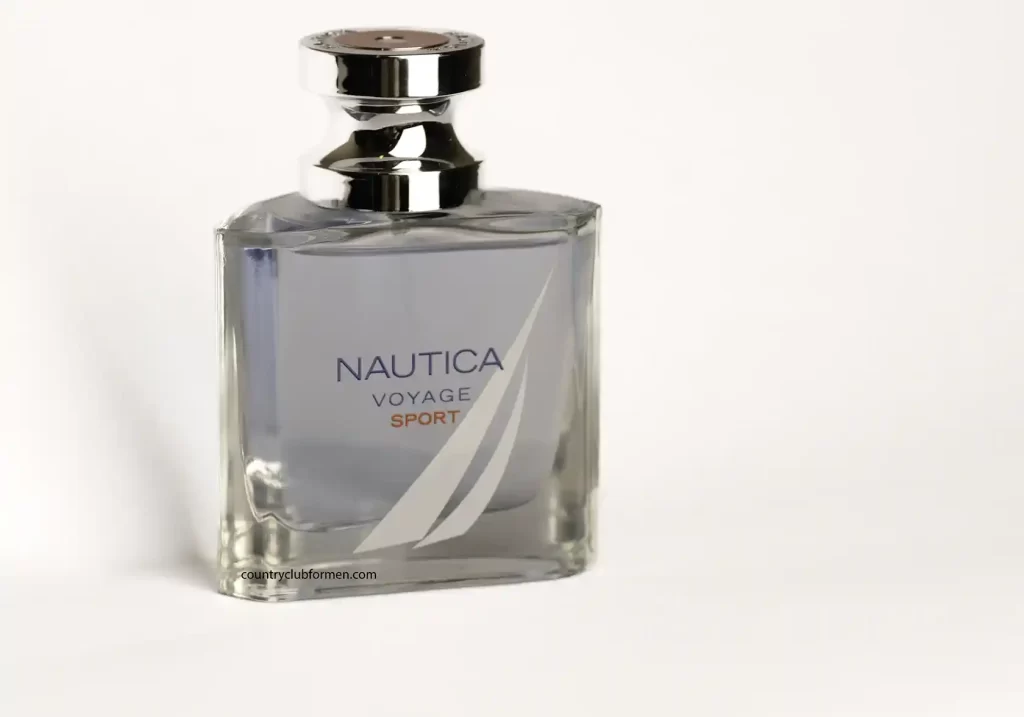 Nautica Voyage Sport comes in a glass bottle with a silver cap. The word Sport is in red. There is a boat sail on the bottle as well. The fragrance is light blue and almost clear.
The box is silver with a blue top. It also has the sail boat on it.
It comes in 100ml or 3.4 fl. oz. and it comes in a 50ml bottle.
The concentration is Eau de Toilette spray.
Price
Nautica Voyage Sport will generally cost just under $25, but that can vary. It can be found online at most fragrance retailers. The lowest price that I have seen consistently is at Amazon though.
Check the current price of Nautica Voyage Sport at Amazon.
When To Wear Voyage Sport
This is a casual fragrance that can be worn almost anywhere. It is simple and linear. Due to its freshness, it is a great fragrance to wear at the gym. It can also be worn to work or any social gathering. Due to its low sillage and longevity, you likely won't get many compliments on it unless you are very close to someone.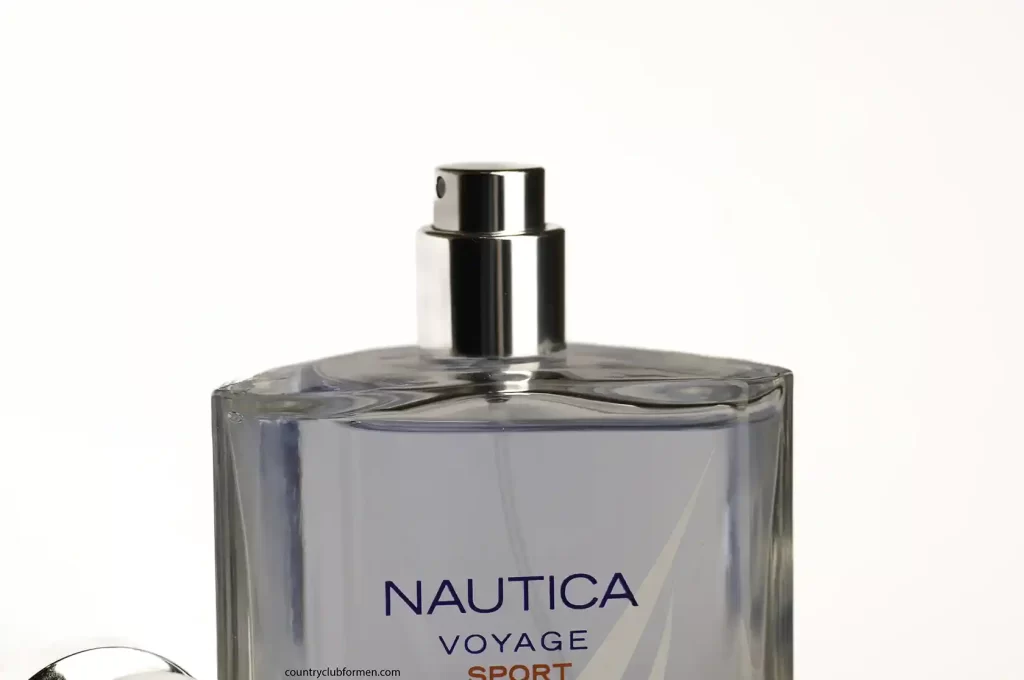 This is a great cologne to wear when you want to smell fresh and clean personally. There may be times when you do not want others to smell you. But, if they do happen to get real close to you, then you know that you will be clean and fresh smelling.
What We Like
Great fragrance for the gym
Low cost budget fragrance
What We Don't Like
Does not last a long time
Can be generic and synthetic smelling
It is a linear scent
Overall Review Of Nautica Voyage Sport
This fragrance for men is a nice budget citrus dominant fresh scent. It is great for a low cost cologne. For a few dollars less, I would probably buy the OG Nautica Voyage. It lasts longer and smells a lot better.
Voyage Sport is not a bad fragrance. It just fills a small niche of what I would want to use it for. There are just a lot of other choices with similar price ranges. So, this fragrance does not get used too much for me.
| | |
| --- | --- |
| Review | Nautica Voyage Sport |
| Summary | Nautica Voyage Sport is a decent flanker from the Voyage collection. It is a nice scent for a gym fragrance. |
| Author | Country Club For Men |
| Rating | 3.2 (out of 5) |
Nautica Voyage Sport vs. Voyage
If you could take Nautica Voyage and reduce the amount of apple and woods, while also increasing citrus notes like bergamot, then you would have Nautica Sport.
Voyage has more fruit and wood fragrance accords. You will definitely smell a lot of green apple in Voyage, but not so much in Sport.
Sport will be your citrus dominant fragrance while Voyage will be your green and woody fragrance. Both will fall in line with aromatic aquatics.
Nautica Voyage will have better longevity and projection. The cost will be similar, but usually Sport tends to be a few dollars more.
Overall, Nautica Voyage is the better fragrance, but you can't go wrong with owning them both.