Tobacco colognes are one of my favorite styles of scents. These fragrances appeal to men because the note of tobacco is usually mixed with other scents like whiskey, honey, rum, and vanilla.
There are so many different ways that this note is blended when it comes to tobacco-infused fragrances.
I tested and reviewed dozens of fragrances, and I came up with a list of the ones that I prefer the most. The list includes niche fragrances, designers, as well as cheapies.
As an Amazon affiliate, I may earn commission from any qualifying purchase that you make from clicking a link to Amazon. This is no extra cost to you, and it helps to keep the site running.
---
Our Tobacco Fragrance Picks
---
Best Overall Tobacco Fragrance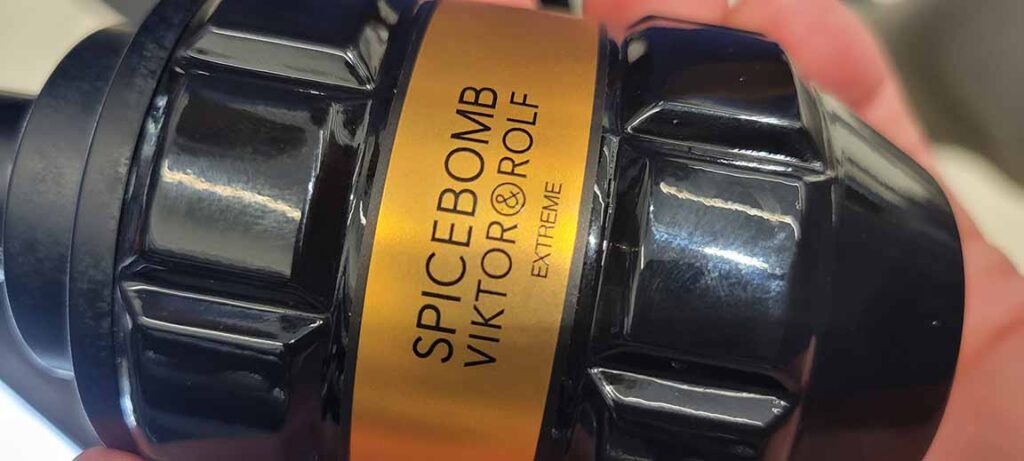 Occasion: Cool Weather Wear
Concentration: Eau de Parfum
Fragrance Family: Amber Spicy
Pros: Mass Appealing
Cons: A lot of people wear it
Spicebomb Extreme smells like a creamy and spicy combination of tobacco, vanilla, and spices. While it does have "extreme" in the name, it smells very smooth. The great thing about this fragrance is how easy it is to wear and like.
When you first spray it, there are notes of spices, pepper, and tobacco. Over time, it dries down to a sweet vanilla smelling tobacco scent. It smells great like the winter holidays.
Spicebomb Extreme is a great fragrance to wear in the winter months. It will warm you up, and it will get you compliments. You can wear this as a cologne for casual events or daily use during cool months.
Best Sweet Tobacco Fragrance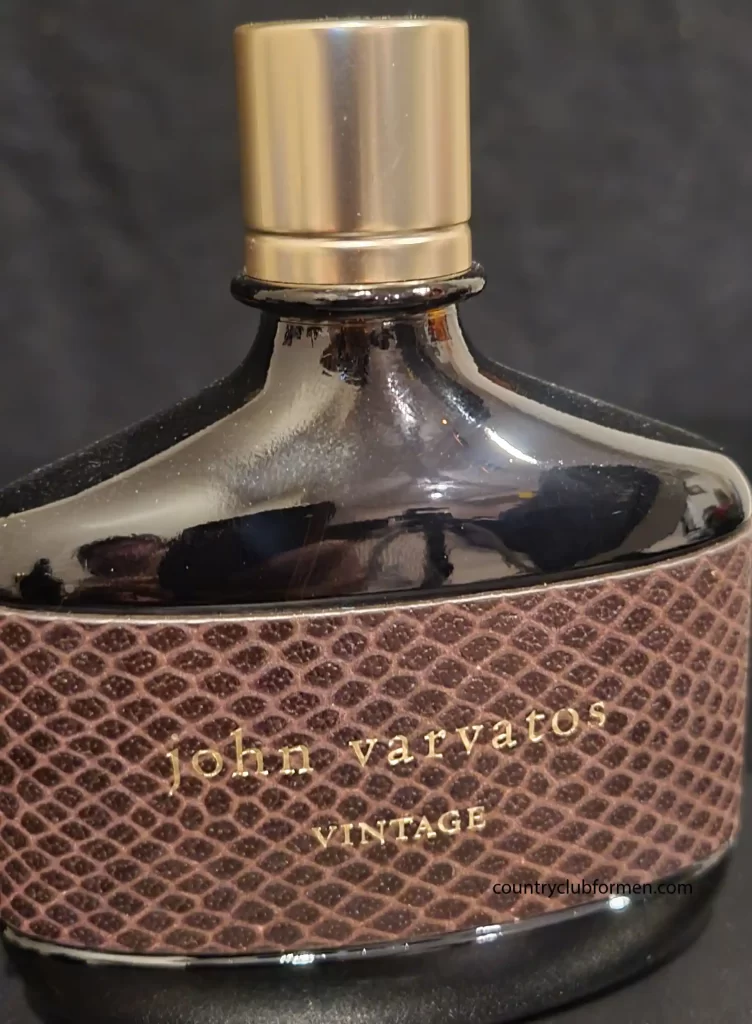 Occasion: Versatile for almost any
Concentration: Eau de Toilette
Fragrance Family: Woody Chypre
Pros: Mass Pleasing and Hard To Dislike
Cons: Could last a little longer
Varvatos Vintage is a sweet smelling tobacco fragrance that is very easy to wear. When you spray it on, you will notice other scents like leather, spices, and cinnamon. It is blended well which is why it is so high on my list.
The biggest downside to this is the lack of staying power as you might need to reapply after 4 hours or so. The sillage is also not great. If you can get by that issue, this is a nice solid choice. However, if you prefer something that wears a little closer to the skin and is not loud, then this may be right up your alley.
Best Overall Budget Tobacco Fragrance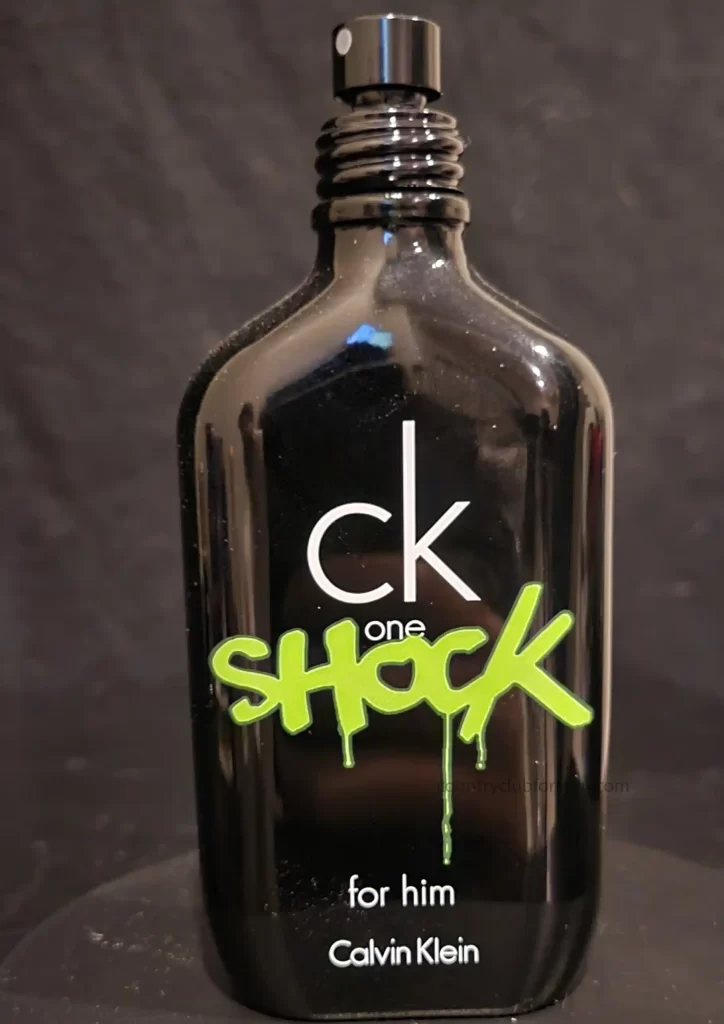 Occasion: Fall or winter casual
Concentration: EdT
Fragrance Family: Amber Spicy
Pros: Budget friendly option that smells great
Cons: Does not last long enough
CK One Shock is a tobacco based fragrance from Calvin Klein that was released in the mid 1990's, and it is a solid choice for someone looking into the tobacco scent line because of its low cost.
From the bottle design, it looks like it is suited for a younger teenage guy. It smells more mature than that. CK Shock smells likes cherry tobacco, and it is warm and spicy.
After spraying CK Shock, it smells like smooth and warm tobacco mixed with freshness. This is likely due to the cucumber notes. On the dry down, it gets more spicy smelling with green notes. It comes off very fresh.
This is great for late fall and winter, and it is also great for a budget purchase because it is not expensive. Personally, I am not too fond of the bottle design, but that should not dissuade you from trying it out.
Whether you are new to fragrances or just love tobacco scented colognes, this is a must have.
Best Of The Rest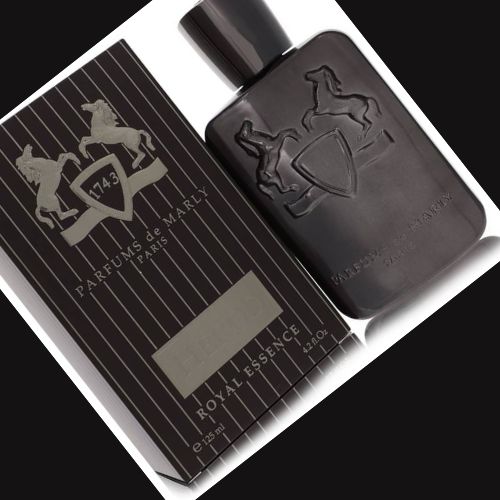 Occasion: Formal events or special occasions
Concentration: Eau de Parfum
Fragrance Family: Woody Spicy
Pros: High quality niche fragrance
Cons: Expensive
Herod was launched in 2012. This is a fairly versatile tobacco cologne as it is sweet enough to wear casually, and elegant enough to wear at night while dressed up.
It opens with sweet notes of vanilla and cinnamon, and is followed by a classy scent of tobacco with smoke and incense. The smoke and incense probably comes from Nagarmotha. If you have ever smelled this essential oil, it has smoky and leathery notes to it.
Because of that, this works well for someone who is confident and does not mind being noticed.
When it comes to the scent of tobacco in this fragrance, it is very fresh and moist.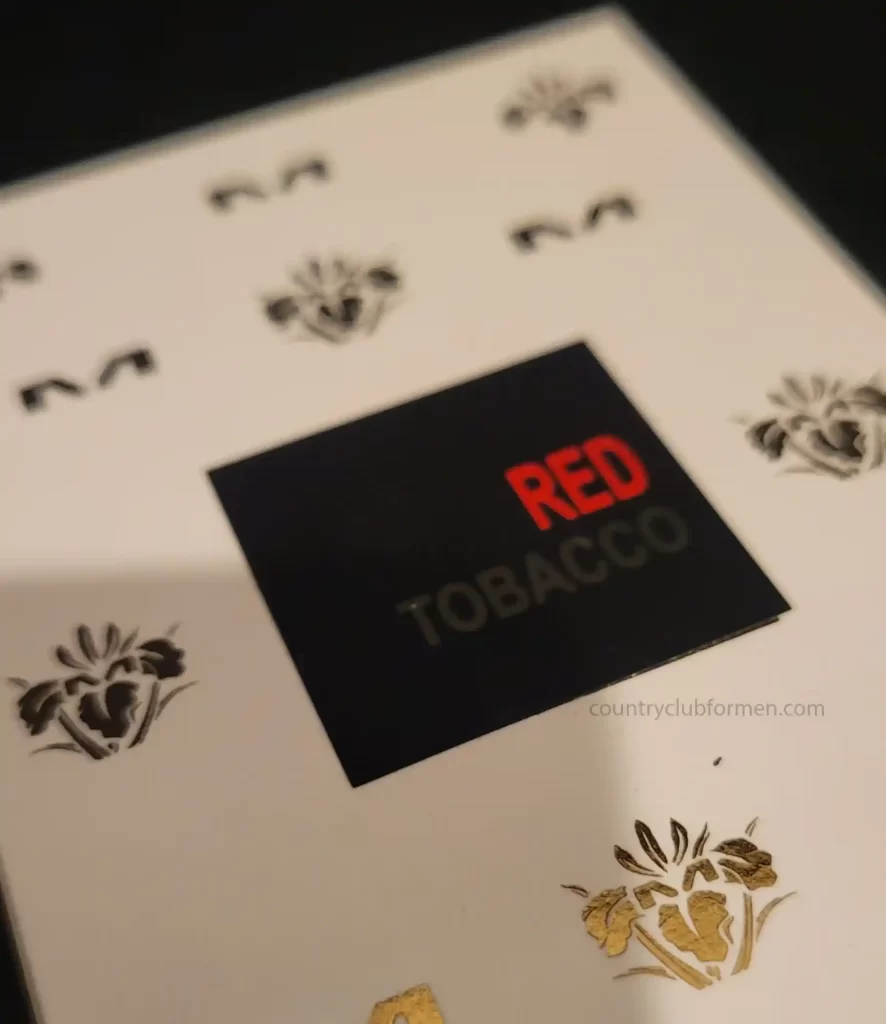 Occasion: Signature scent for winter
Concentration: Eau de Parfum
Fragrance Family: Woody Spicy
Pros: Realistic tobacco scent
Cons: Can be too strong smelling for some
On first spraying this on my skin, I get a blast of tobacco. This is a heavy opening. The saffron and spices seem to make it loud.
There are a lot of fruit notes like pear and apple, but they seem to add more to the middle. Usually these sweet fruity notes do not last long. However, the sweetness and vanilla seem to tone down the loud tobacco, and it improves over time.
This fragrance never settles down and the base notes of oud seem to keep it heavy. Having said that, while it is loud and heavy, this smells fantastic if you are looking for a tobacco dominant cologne.
This cologne has been rising in popularity over the last few years, and there is a reason why. You can wear this when you want to be noticed.
Do not sleep on this one. Grab a bottle or a decant when you can.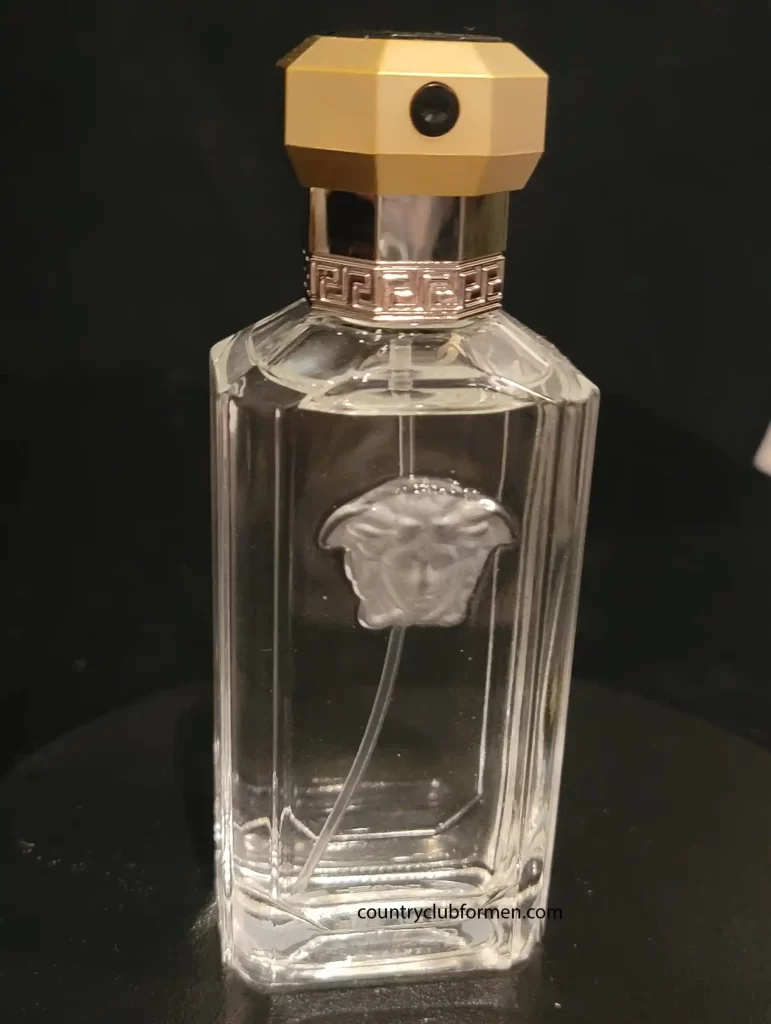 Occasion: Almost any; very versatile
Concentration: EdT
Fragrance Family: Floral Tobacco
Pros: Unique and nostalgic
Cons: Too old school for some guys
Dreamer by Versace is a clean, floral, herbal tobacco accord with a nice dry down.
Once you spray this on your skin, there is almost a soapy barbershop scent to Dreamer. One fragrance that comes up a lot when you first smell it is D&G Pour Homme. It has a floral and almost herbal opening. The first part can be somewhat cloying. The dry down consists of sweet, floral, and woody notes. This is where The Dreamer shines. If you can get past the first 15 minutes, then it becomes great smelling.
This is a unique fragrance, and it is certainly not for everyone. The tobacco note comes from tobacco blossom.
The drawback to this fragrance is poor performance due to reformulations, but certainly not everyone feels this way.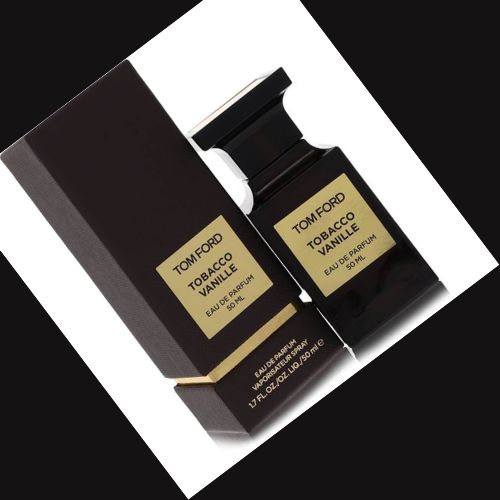 Occasion: Formal events
Concentration: Eau de Parfum
Fragrance Family: Amber Spicy
Pros: Elegant vanilla and tobacco scent
Cons: Expensive
One of the most popular Tom Ford fragrances on the market is Tobacco Vanille. It is listed as a unisex, but it is definitely masculine enough for most men.
This fragrance is an interpretation of the scents at a gentlemen's club. Notes of warm aromatic pipe tobacco with whiffs of vanilla and spices.
When you first spray this fragrance, you smell spices, tobacco, and vanilla. It dries down and notes of cocoa and fruits are added in. It smells sweet and almost like the winter holidays.
Tobacco Vanille is great to wear during winter and to formal occasions.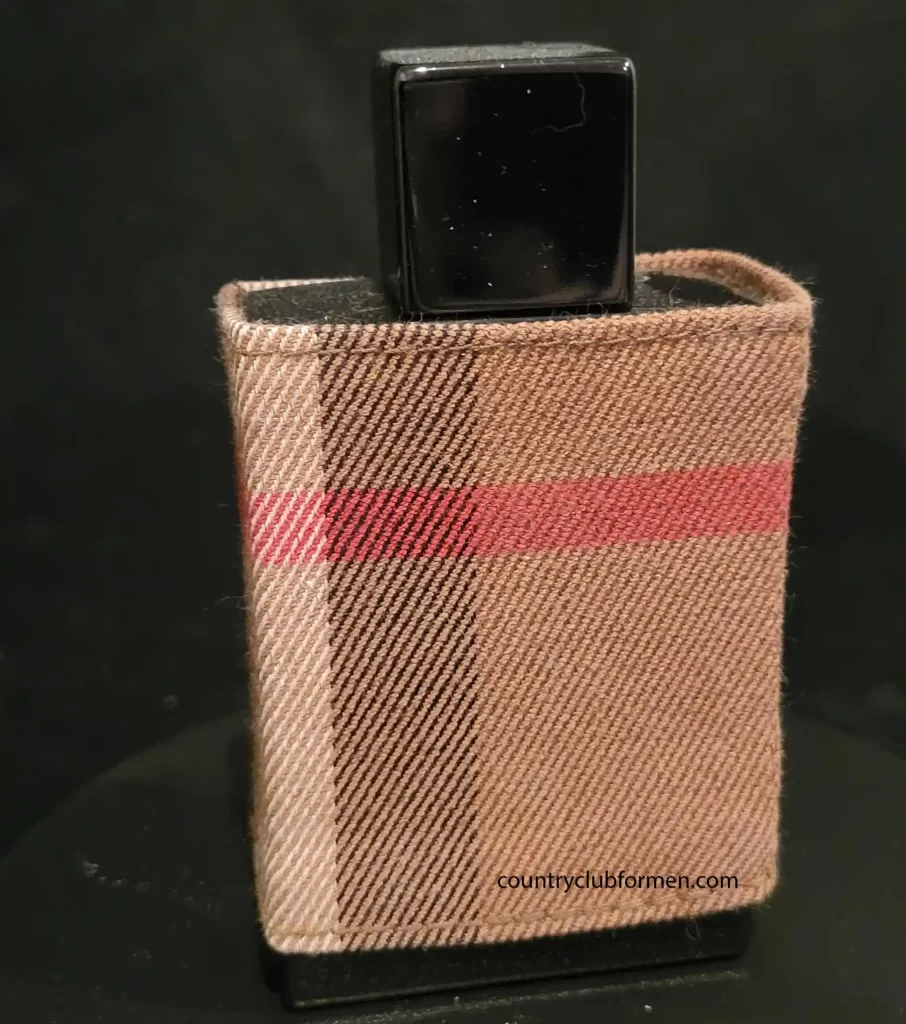 Occasion: Fall and winter wear
Concentration: EdT
Fragrance Family: Amber Spicy
Pros: Low cost and perfect for Fall
Cons: Does not last long
London for Men by Burberry is like Fall in a bottle with scents of leather and tobacco. The scent is incredible, and it is also very affordable.
Think cinnamon, leather, wine, and tobacco. It truly is perfect for the winter season. While it is not a tobacco dominant fragrance, it definitely plays a role in the composition.
When you first spray London by Burberry on your skin,
If you are looking for a warm, spicy scent for Fall or Winter, London for Men fits the bill. If this style of cologne is what you like, then it is worth a blind buy.
9. Chergui by Serge Lutens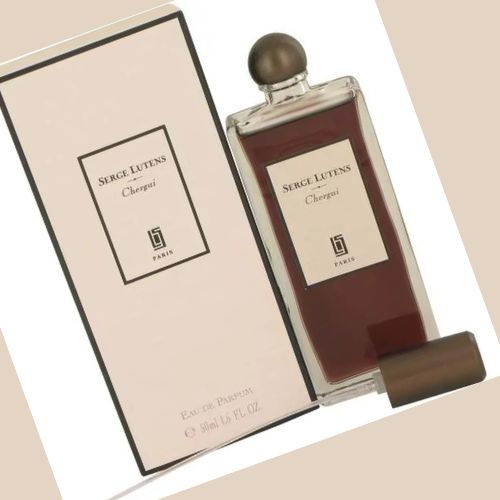 Occasion: Formal events
Concentration: Eau de Parfum
Fragrance Family: Amber Spicy
Pros: Unique and high quality
Cons: Too powdery smelling for some guys
Chergui is a very mysterious fragrance that is listed as unisex. Many men will comment it is too powdery, and many women will comment that it is too masculine. If you want the most unique tobacco cologne from this list, then Chergui is your choice.
It is reminiscent of a dry eastern wind, and the note of hay is what makes this fragrance so unique. This fragrance is not really a safe scent, and it is definitely something to wear if you want to stand out in the crowd.
I love the dark and rich on the opening. It has a scent of tobacco and hay, and there is also a heavy aroma of powder.
The notes blend well together, and no note seems to overpower the others.
Occasion: Formal
Concentration: Eau de Parfum
Fragrance Family: Woody Spicy
Pros: Classy and elegant tobacco and whiskey scent
Cons: Oud scent is not for everyone; polarizing
Tobacco Oud smells like tobacco and whiskey. When you first spray it on your skin, it starts out spicy and boozy. It then starts to smell like benzoin and vanilla mixed in. There is not an overpowering scent of oud wood.
I think of dark, dry, and seductive every time that I smell this.
While it does receive a lot of good compliments, it also receives a fair bit of negative comments as well. But, if you are confident, and you want to get noticed, then Tobacco Oud is a good choice.
This would make for a great formal fragrance, and it is perfect for the cooler weather.
Tobacco Fragrance Comparison Chart
| Cologne | Concentration | Longevity | Projection | Price |
| --- | --- | --- | --- | --- |
| Spicebomb Extreme | Eau de Parfum | 8 hours | Moderate | $$ |
| John Varvatos Vintage | Eau de Toilette | 4 to 6 hours | Moderate | $ |
| CK One Shock For Him | Eau de Toilette | 4 to 6 hours | Low | $ |
| Herod by PDM | Eau de Parfum | 10 hours | High | $$$ |
| Red Tobacco | Eau de Parfum | 12+ hours | Strong | $$ |
| Versace The Dreamer | Eau de Toilette | 6 hours | Moderate | $ |
| Tobacco Vanille | Eau de Parfum | 10 hours | Moderate | $$$ |
| Burberry London For Men | Eau de Toilette | 6 hours | Moderate | $$$ |
Buying Guide
When you are choosing a tobacco cologne, there are several factors that you need to consider.
Price
Occasion
Strength
Style
Luckily, this list provides a wide range of price options. From expensive Niche fragrances like Herod to low cost alternatives like The Dreamer. Our comparison table should help you locate the price point that you are comfortable with.
You should also consider where you would like to wear this type of cologne. If you are looking for an office fragrance, then you need to take note of some with cons like Tobacco Oud which can be polarizing.
There are different styles of tobacco fragrances:
Vanilla Tobacco
Boozy Tobacco
Sweet Tobacco
Floral Tobacco
You need to decide which type do you want. Floral tobacco has a completely different scent than your sweet ones.
Our guide should also be able to help you decide on strength. Tobacco can be a scent that some people around you may not want to smell. If you are unsure, then find one that has low projection and longevity.