Yves Saint Laurent Y Eau de Toilette was released in 2017, and it was moderately successful. It was a solid fragrance, but it became less relevant in the next year due to the release of the Eau de Parfum version.
The original EdT was discontinued, and they released a new version in 2022. This review covers the 2022 reformulated version. It does need to be noted that the current formulation is slightly different than the 2017 release.
The face of this fragrance is musician Lenny Kravitz.
As an Amazon affiliate, we may make a small commission if you click any of our links and make a purchase. This is at no extra cost to you, and it helps to keep the site running.
What Does YSL Y EdT Smell Like
YSL Y EdT smells like a fresh clean blast of bergamot, ambroxan, and lavender. There is also some sweetness and incense mixed in. It has a clean shower gel scent to it.
Top Notes:
Aldehydes
Bergamot
Mint
Ginger
Lemon
Heart Notes:
Apple
Violet Leaf
Sage
Pineapple
Lavender
Geranium
Base Notes:
Ambergris
Musk
Vetiver
Cedar
Fir
Incense
The opening has delicious fruity notes like pineapple, apple, and bergamot. In that mix is also some mild spicy notes from ginger along with refreshing mint. It is very nice smelling and inoffensive. It is not totally unique as there are a lot of freshie fragrances that are similar.
Over time it becomes more clean and fresh smelling with doses of ambergris and incense. The minty and fruity parts have taken a back seat at this point. The opening is what makes it on our list of the top YSL fragrances.
The dry down is a mildly sweet and woody scent with some soft musk. The fruity notes are mostly gone at this point. The dry down is more prominent for YSL Y Eau de Parfum. That is something to consider if that is more important to you.
This is a nice fresh fragrance that is somewhat playful, but it can be worn in almost any setting. It is very versatile and mass pleasing. The downside is that there are a lot of similar fresh fragrances on the market.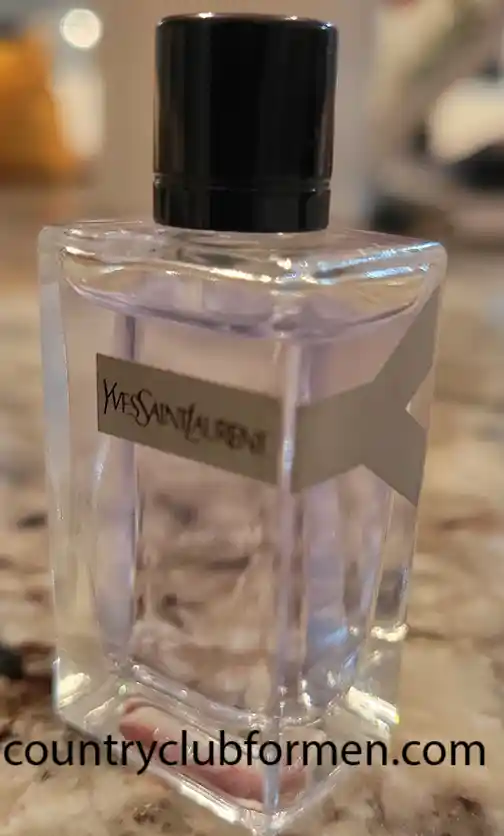 Presentation
The fragrance comes in a black box with blue "YSL" logo on it. This is a change from the original which came in a black and blue box with "Y" in white. It comes in a thick glass bottle with a plastic "Y" that wraps around it with the name of the House on it.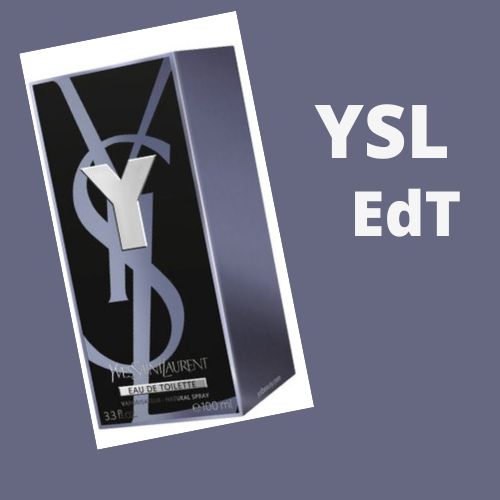 It has a black cap that clicks on. It has a chrome top with the YSL logo on it. The color of the fragrance is light blue, and the atomizer does a great job of spraying.
How Long Does YSL Y EdT Last?
YSL Y EdT lasts for around 6 to 8 hours. It has moderate longevity that could be improved on. The newer release seems to last a little longer than the original version. So, it has made an improvement in that area.
I know several people who agree that it lasts a bit longer or at least seems a bit stronger than the previous one.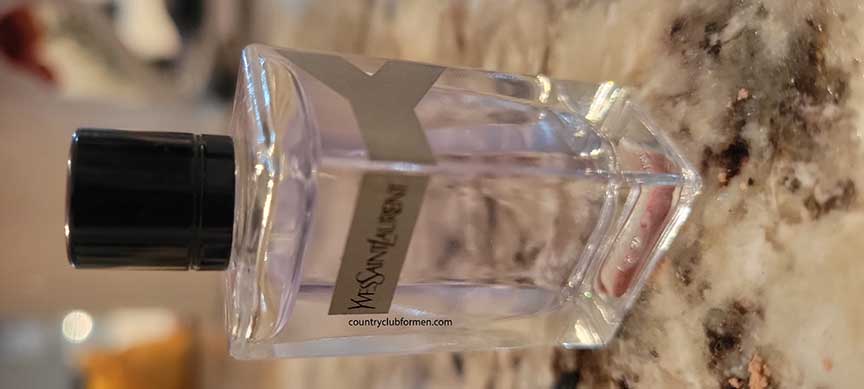 Projection
This projects for around 1 to 2 hours. After that, it becomes a skin scent, or someone has to be very close to be able to smell it. It leaves a nice and pleasant scent trail that is not overwhelming. This allows it to be worn in almost any setting, and it should get you some compliments.
When To Wear YSL Y EdT
YSL Y EdT can be worn in almost any setting due to its versatility. It is inoffensive, so you can wear it for casual outings, to the office, or on a date. Most people will enjoy smelling it on you. In addition, it does not have strong projection or longevity, so you will likely not overwhelm anyone while wearing this.
This can also be worn year round. It has a lot of complimenting notes that work almost anywhere.
What We Like
Great fragrance for casual wear and very versatile
2022 reformulated version is better than the original
This fragrance is mass pleasing and inoffensive
What We Don't
The EdT gets out-performed by its flankers.
Not quite as good as competitors in the same category
Longevity could be improved on. It just does not last long enough for the price point.
Yves Saint Laurent Y EdT Price Comparison
YSL Y EdT is now available at most online discount fragrance stores so the price has dropped. You can also get it at most department stores.
Should You Buy YSL Y Eau de Toilette?
If you like fresh and mass pleasing fragrances, then you should get a bottle of YSL Y cologne. This gives you something that you can wear in almost any setting because it is extremely versatile. In addition to that, women like the way it smells. You will get complimented while wearing this.
Other Options
If Yves Saint Laurent EdT is not for you, then there are a lot of different options. The most obvious choice is YSL Eau de Parfum. The EdP has a similar opening, although not quite as juicy, but it performs so much better in the dry down. It will cost more money though.
If you are looking outside of the YSL fragrance house, then another alternative would be Bleu de Chanel Eau de Parfum. This is a nice citrus, woody, and spicy fragrance that is close to Y EdT.
Both of these other choices are fresh, clean and mass pleasing scents. They are a little more costly, but they smell fantastic and have great longevity and projection.
Overall Rating
| | |
| --- | --- |
| Review | Yves Saint Laurent Y EdT |
| Summary | YSL Y EdT is a fruity and spicy mass pleasing fragrance that has a nice dry down of ambergris and musk. It is extremely versatile and will pull compliments. |
| Author | Ryan Gardner |
| Rating | 3.9 (out of 5) |