Overview Of Alberto Morillas
Alberto Morillas is one of the most renowned perfumers of the 21st century. Born in Seville, Spain in 1950, Morillas began his career in the fragrance industry at the age of 18, working for a local fragrance company in his hometown. Over the course of his career, Morillas has created some of the world's most popular and recognizable fragrances, including Calvin Klein's CK One, Bulgari's Omnia, and Gucci's Gucci Pour Homme.
Not only is he a Spanish Perfumer, he is one of the greatest of all time.
Morillas' passion for fragrance began at an early age, when he would experiment with creating his own fragrances using the flowers and herbs that grew in his family's garden. This love of nature and the power of scent would go on to shape his entire career, as he sought to create fragrances that captured the beauty and complexity of the natural world.
One of Morillas' most significant contributions to the fragrance industry has been his role in popularizing the concept of "shared" fragrances, which are designed to be worn by both men and women. These are traditionally referred to as Unisex fragrances. His groundbreaking work on CK One, which was released in 1994, paved the way for a new era of gender-neutral fragrances that have since become a staple of the industry.
Morillas' work on CK One was also notable for its use of unusual and unexpected fragrance notes, such as papaya and green tea. This experimentation with unconventional ingredients would become a hallmark of Morillas' work, as he continued to push the boundaries of what was possible in the world of fragrance.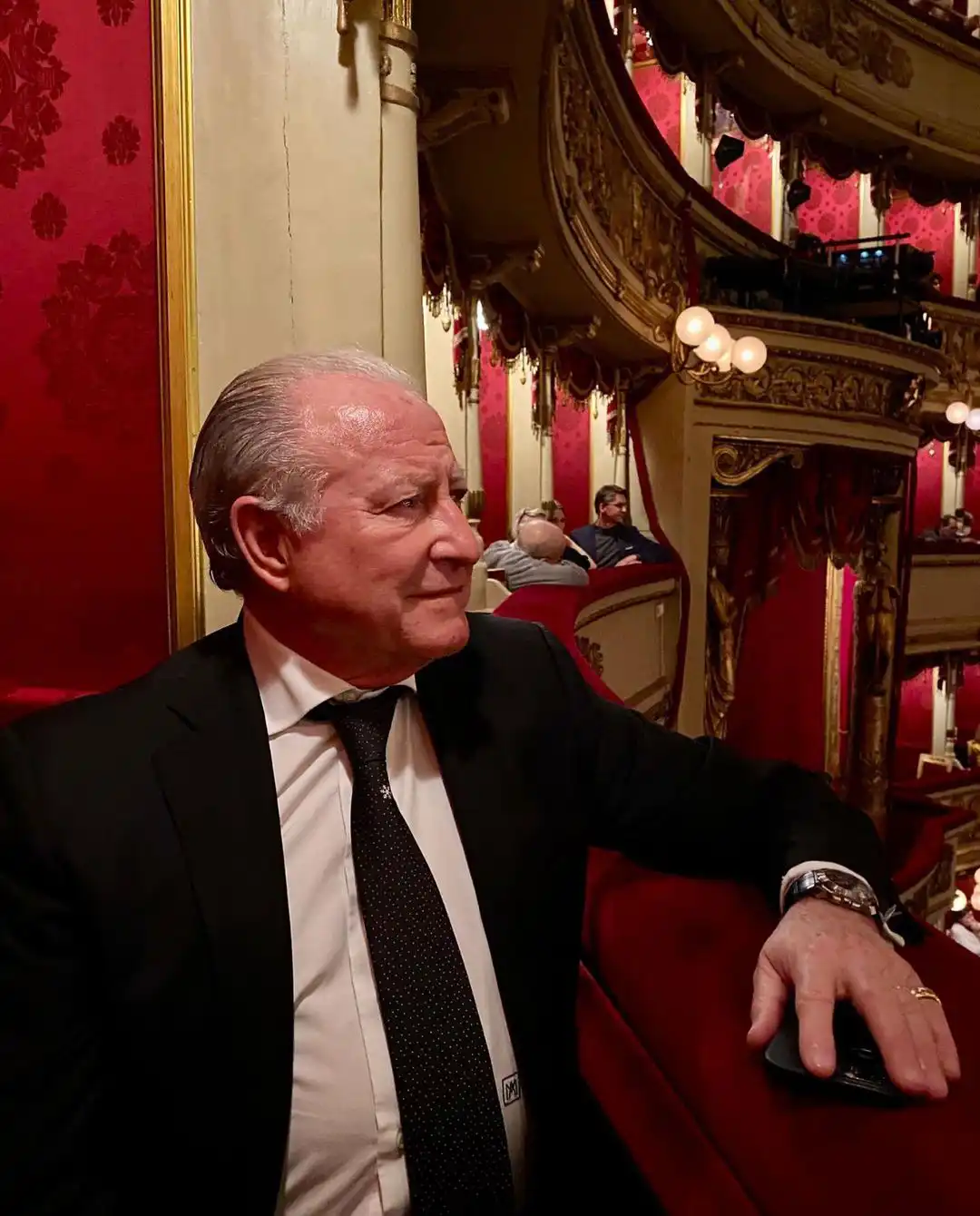 instagram.com/morillas.alberto/?hl=en
Over the years, Morillas has collaborated with some of the biggest names in fashion and beauty, including Prada, Kenzo, and Versace. His work on Prada's Infusion d'Iris, which was released in 2007, is considered one of his most significant achievements, and has been widely praised for its elegant and understated beauty.
Despite his many accomplishments, Morillas remains incredibly humble and focused on his craft. In an interview with Fragrantica, he emphasized the importance of staying curious and constantly seeking out new inspirations and ideas.
"I am always trying to learn something new, to discover new things," he said. "Perfumery is like a never-ending journey, and I am always looking for the next adventure."
In addition to his work in fragrance, Morillas has also been a vocal advocate for environmental sustainability in the industry. He has worked closely with organizations such as the Sustainable Beauty Coalition to promote more eco-friendly practices, and has been instrumental in developing new technologies that minimize the impact of fragrance production on the environment.
Throughout his career, Morillas has remained a true visionary and a pioneer in the world of fragrance. His dedication to his craft and his unwavering passion for the power of scent have made him an inspiration to countless young perfumers around the world, and his influence on the industry will be felt for generations to come.
In recent years, Morillas has continued to innovate and experiment with new fragrance concepts and ingredients. His work on Gucci's Bloom fragrance, which features a unique combination of jasmine, tuberose, and Rangoon creeper, has been particularly well-received, and has helped to cement his reputation as one of the most forward-thinking and creative perfumers in the business.
As the fragrance industry continues to evolve and adapt to changing consumer preferences and environmental concerns, it is clear that Morillas will remain at the forefront of these developments. His tireless dedication to his craft, his willingness to take risks and experiment with new ideas, and his deep respect for the power of fragrance to evoke emotion and memory, make him one of the most important and influential figures in the history of perfumery.
Best Selling Cologne From Alberto Morillas
The best selling cologne from Morillas is Acqua Di Gio by Giorgio Armani. This is the highest selling cologne that has ever been produced. That is quite an accomplishment.
Of course, he followed that up with Acqua Di Gio Profumo which is also incredible.
List Of Notable Fragrances By Alberto Morillas
Calvin Klein CK One (1994)
Estée Lauder Pleasures (1995)
Giorgio Armani Acqua di Gio (1996)
Giorgio Armani Acqua di Gio Pour Homme
Tommy Hilfiger Tommy
Marc Jacobs Daisy
Kenzo Flower (2000)
Bulgari Omnia (2003)
Thierry Mugler Cologne
Givenchy Pi (1998)
Versace Pour Homme
Valentino Valentina (2011)
Bulgari Goldea (2017)
Bulgari Man Wood Essence (2018)
Bulgari Omnia Pink Sapphire (2018)
Gucci Bloom
Gucci Bloom Acqua di Fiori (2018)
Gucci Bloom Nettare di Fiori
Gucci Guilty Absolute
Gucci Guilty Absolute Pour Femme
By Kilian Good Girl Gone Bad (2012)
By Kilian Good Girl Gone Bad Extreme (2017)
By Kilian Musk Oud
Le Labo Vanille 44
Mizensir Bois De Mysore
Mizensir L'Envers Du Paradis
Mizensir Little Bianca
Mizensir Sweet Praline
Mizensir Vanilla Bergamot
Mizensir Eau De Gingembre
Must de Cartier (1975)
Penhaligon's Iris Prima (2013)
Zara Home Aqua Bergamota (2016)
Zara Home Evitorial Twist (2016)
Fragrance One Office For Men (2018)
O Boticário Malbec Bleu (2021)
Fragrance One Black Tie (2021)
source: https://en.wikipedia.org/wiki/Alberto_Morillas
featured image via instagram.com/morillas.alberto/?hl=en