Francis Kurkdjian is a name that is synonymous with luxury and creativity in the fragrance industry. As a master perfumer, he has created some of the world's most iconic scents, including the award-winning Le Male by Jean Paul Gaultier and Baccarat Rouge 540 by Maison Francis Kurkdjian. His unique approach to perfumery has earned him a loyal following among fragrance enthusiasts and fashion designers alike. In this article, we will take a closer look at Francis Kurkdjian and his impact on the world of fragrance.
Early Life and Career
Francis Kurkdjian was born in 1969 in Grasse, France, which is known as the perfume capital of the world. From a young age, he was fascinated by fragrance and spent much of his childhood experimenting with scents. At the age of 15, he began studying perfumery at the prestigious Institut Supérieur International du Parfum in Versailles, France. After completing his studies, he worked for several fragrance houses before launching his own brand, Maison Francis Kurkdjian, in 2009.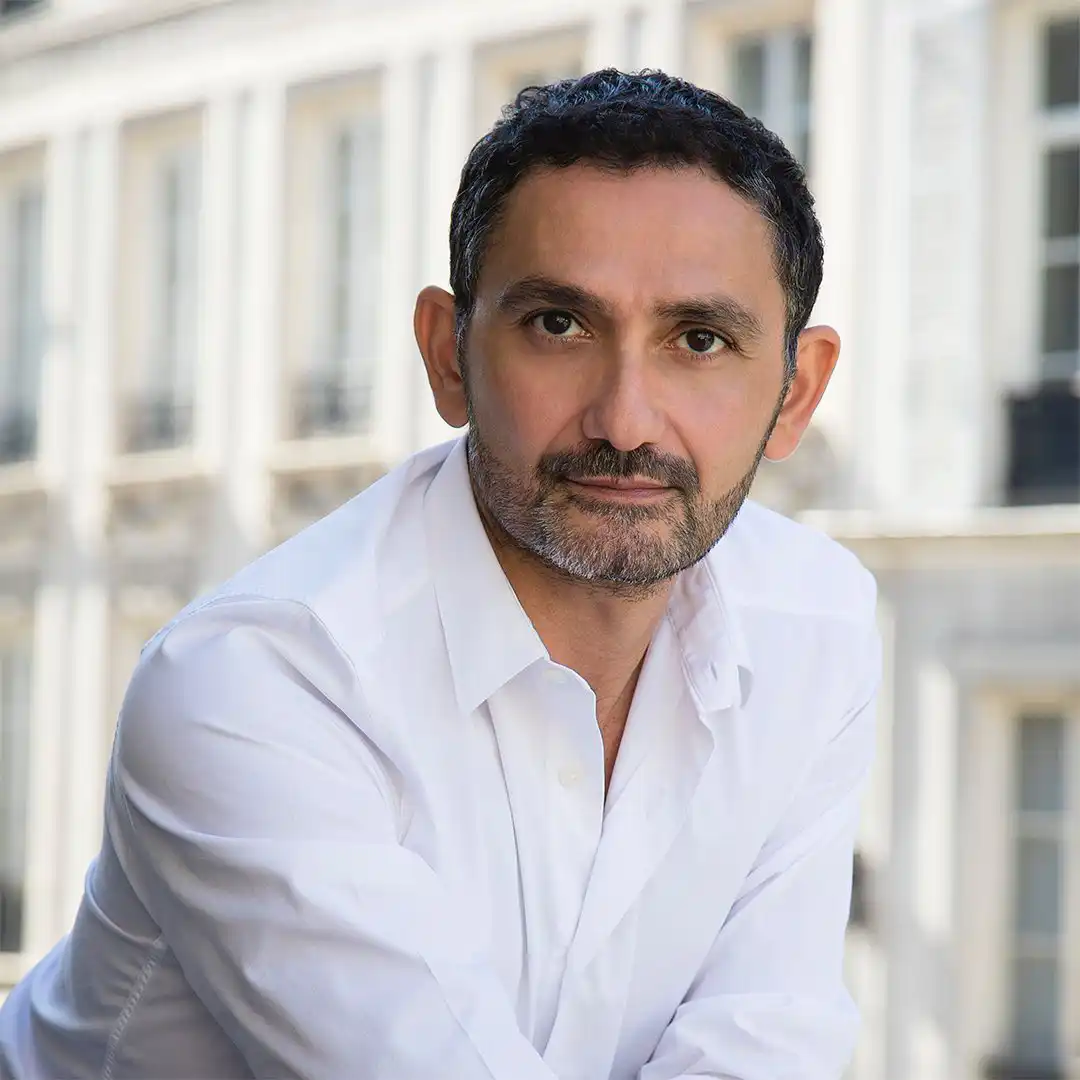 instagram.com/maisonfranciskurkdjian/?hl=en
Creating Iconic Fragrances
Over the years, Francis Kurkdjian has created a number of iconic fragrances that have become synonymous with luxury and elegance. One of his most famous creations is Le Male by Jean Paul Gaultier, which was launched in 1995. This fragrance was a huge commercial success and has since become a classic men's fragrance. Other notable fragrances created by Kurkdjian include Jean Paul Gaultier Classique, Narciso Rodriguez For Her, and Elie Saab Le Parfum.
In 2009, Kurkdjian launched his own brand, Maison Francis Kurkdjian, which has quickly become one of the most sought-after fragrance brands in the world. The brand's flagship fragrance, Baccarat Rouge 540, has won numerous awards and is a favorite among fragrance enthusiasts. The fragrance is a unique combination of jasmine, saffron, and ambergris, and is housed in a stunning crystal bottle.
Approach to Perfumery
What sets Francis Kurkdjian apart from other perfumers is his unique approach to fragrance creation. Rather than relying on traditional fragrance notes, he prefers to focus on the emotions and experiences that a fragrance can evoke. In an interview with Vogue, he stated, "I try to create a scent that tells a story and evokes a feeling or a memory. Fragrance is like music – it can transport you to another place and time."
Kurkdjian is also known for his use of unexpected fragrance combinations. For example, his fragrance Aqua Universalis combines lily of the valley with lemon and bergamot to create a fresh, clean scent. His fragrances are often described as "genderless," as they are designed to be worn by both men and women.
In addition to his work in the fragrance industry, Kurkdjian is also a talented composer and pianist. He often incorporates his love of music into his fragrances, creating scents that are evocative of different musical genres.
Innovations and Collaborations
Throughout his career, Francis Kurkdjian has been at the forefront of fragrance innovation. He was one of the first perfumers to incorporate synthetic fragrance molecules into his creations, which allowed him to create fragrances that were more complex and long-lasting. He also developed a fragrance tattoo, which is a temporary tattoo that is scented with fragrance.
Kurkdjian has also collaborated with a number of fashion and beauty brands, creating unique fragrances that reflect the brand's aesthetic. He has worked with designers such as Jean Paul Gaultier, Elie Saab, and Burberry, as well
Awards And Recognition
2001: Prix François Coty for best perfumer of the year
2004: Prix d'Excellence Marie-Claire for his fragrance Lumière Noire pour femme
2008: Inducted into the French Legion of Honor for his contribution to the fragrance industry
2009: Chevalier des Arts et des Lettres
2010: Fragrance Foundation Award for Best New Fragrance in the Men's Prestige category for Maison Francis Kurkdjian Cologne Pour Le Soir
2011: Grand Prix du Parfum for Baccarat Rouge 540
2012: Fragrance Foundation Award for Best New Fragrance in the Women's Luxe category for Maison Francis Kurkdjian Aqua Universalis Forte
2013: Fragrance Foundation Award for Best New Fragrance in the Men's Prestige category for Maison Francis Kurkdjian Aqua Vitae
2014: Prix International du Parfum de la Académie du Parfum for Maison Francis Kurkdjian Baccarat Rouge 540
2015: Fragrance Foundation Award for Best New Fragrance in the Men's Luxury category for Maison Francis Kurkdjian Grand Soir
2016: Fragrance Foundation Award for Best New Fragrance in the Men's Prestige category for Maison Francis Kurkdjian Oud Satin Mood
2017: Fragrance Foundation Award for Best New Fragrance in the Women's Prestige category for Maison Francis Kurkdjian À la rose
2018: Prix du Patrimoine for his contribution to the French perfume industry
2019: Chevalier de la Légion d'honneur for his contribution to the French perfume industry
Notable Fragrances By Francis Kurkdjian
Aqua Celestia
Le Male
Aqua Universalis
Aqua Vitae
APOM Pour Homme
Baccarat Rouge 540
Grand Soir
Oud Silk Mood
Petit Matin
Pluriel
Amyris Homme
Amyris Femme
Lumière Noire Homme
Lumière Noire Femme
Aqua Vitae Forte
Oud Satin Mood
Oud Velvet Mood
Gentle Fluidity (two versions: gold and silver)
A la rose
Gentle Fluidity Gold & Silver (two versions)
L'Homme À La Rose
Masculin Pluriel
À la rose
Petit Matin
Aqua Universalis forte
Ciel De Gum
featured image: instagram.com/maisonfranciskurkdjian/?hl=en