Colognes with coffee notes grew in popularity during the late 1990's. If you are a fan of coffee, then the great news is there are a lot of fragrances that you will love.
We have a lot of these in our collection, and we reviewed the most popular and best smelling ones to help you decide.
When it comes to choosing, there are different styles of coffee colognes. Some smell like beans, some like mocha, and others like a fresh cappuccino.
We will break down the list to the 11 best coffee colognes for men.
If you buy using links on our site, as an Amazon Associate we earn from qualifying purchases.
1. Rochas Man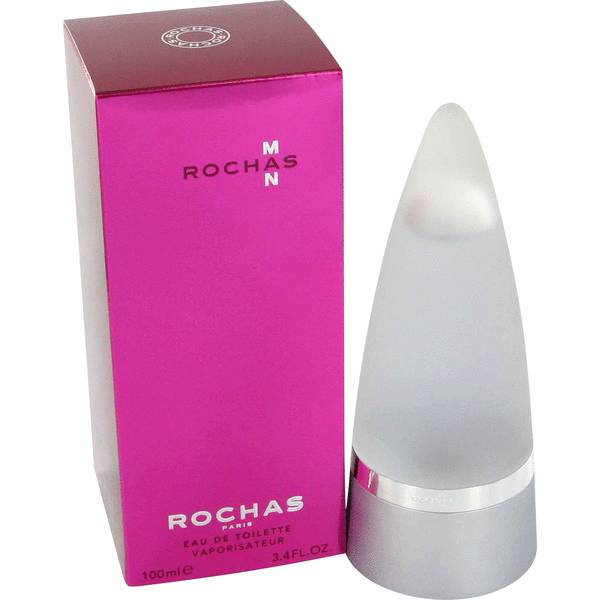 Sweet Cappuccino Scent
If you are looking for a sweet smelling coffee cologne, then Rochas Man should be your top choice.
Rochas Man is a gourmand fragrance that is a low cost option to get into coffee colognes.
What makes this different is the lavender note opening. You can also smell some fruity notes as well.
While the opening is short and sweet, the dominant scent is coffee. It is not like roasted beans though. It has the aroma of vanilla cappuccino once you spray it on your skin.
The dry down comes quickly, and overall, Rochas brings a warm, resinous scent that is perfect for cool weather.
Comforting, Warm, And Sweet Smelling
This unisex fragrance is a great option for Fall and Winter. It is youthful, gourmand scent.
If you are familiar with New Haarlem, then you can get an idea of how this smells.
The great news is this is one of the most affordable colognes on the market.
2. Kilian Black Phantom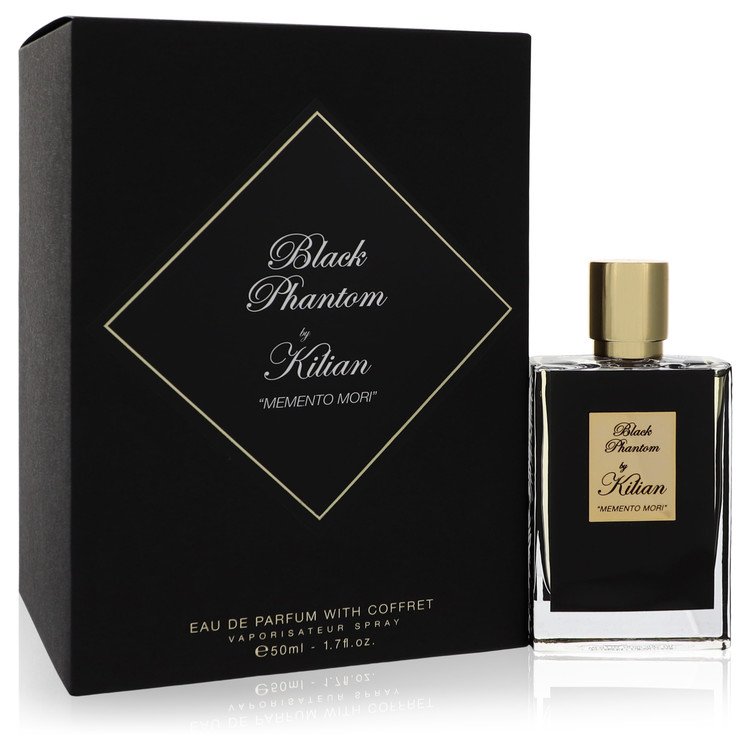 Rum, Chocolate, Coffee
Black Phantom by Kilian is amazing and you will receive compliments from this cologne.
This EdP comes in a standard box, or you can get it in a coffret that has a skull design on it. It is one of my favorite cologne boxes. It does cost a bit more, but worth it.
This is sexy smelling, and people love to catch a whiff of you when near.
The opening is chocolate, caramel, and smoky coffee. We also detect a strong note of almond at first.
Black Phantom smells similar to Irish Coffee to me. It is a gorgeous scent and delicious smelling.
This Eau de Parfum is one of the best Kilian fragrances. If you are a fan of this perfume house, and you are looking for a coffee scented cologne, then grab this one.
There is a small percentage of people who disagree with Black Phantom, so it may be a good idea to get a sample or decant first.
Compliment Getter
If this fragrance works on your skin, you are going to get compliments, and lots of them.
Fragrance X seems to have the best price, and sometimes they sell the incredible coffret which is a must have if you can get it.
---
3. Uden By Xerjoff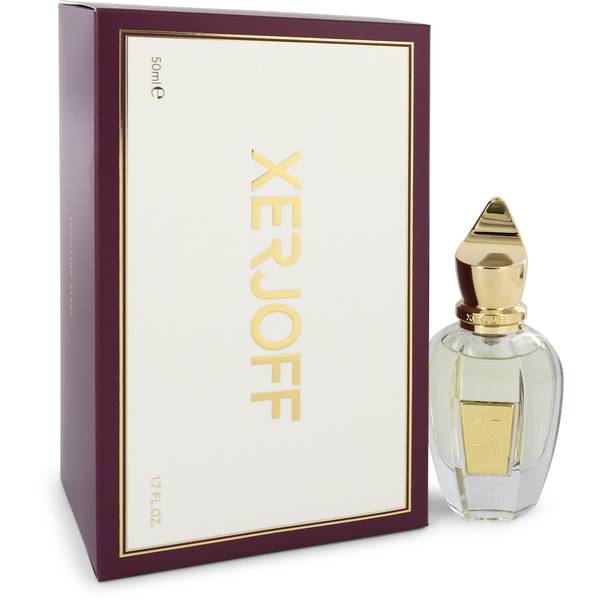 All Year Coffee Cologne
Uden by Xerjoff opens up like a crisp summer cologne. It has fresh notes of citrus and pine. The citrus opening is INTENSE and realistic.
Uden is part of the Shooting Stars collection by Xerjoff.
The blast of citrus does not last long, and the fragrance moves towards a boozy note with creamy sandalwood. This is what makes it an all year fragrance for men.
It is grounded by vanilla booziness with coffee.
Over time it develops into a musky and powdery sweetness.
If you are looking for a signature scent, then Uden may fit the bill.
Unique, Masculine And Beautiful
If you want to smell different, then Uden is the choice for you. It is beautiful and different.
The price point may keep some from ordering it, but for fans of Xerjoff, you will not be disappointed with this.
The ingredients do not smell synthetic. This is a high quality fragrance.
4. Halloween Man X Edt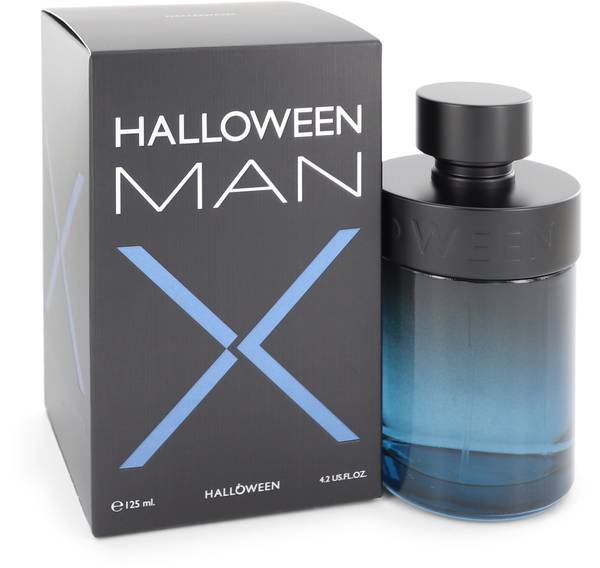 Leather Whiskey And Roasted Coffee
This oriental fougere is similar to Versace Eros with some coffee bean notes added.
Halloween Man X is a very under rated cologne, and deserves more love than it gets. Especially for the low price point.
This is a modern fragrance, and it is great to wear at night. It has notes of lavender, lemon, whiskey, coffee, and cinnamon.
Over time, the coffee note stands out, and you feel like you are sitting at a coffee bar. It is not a gourmand smell. It leans towards more of a roasted scent.
Mocha Scented Cologne
If you like chocolate and coffee, then grab this fragrance. It has a low price point, and it has tons of positive reviews on Amazon as well as Fragrantica.
5. Polo Red Extreme
Masculine And Playful
The opening of Polo Red Extreme is fruity. It is followed by notes of coffee mixed with woods.
The fragrance is linear and smells great. It is sweet, and it has a playful vibe to it. Imagine yourself going to a bar or club with your friends for a night out.
This is sweet and universal. It is a safe choice, and you should be able to find it in most department stores to sample it first.
The coffee notes compliment the woody and citrus notes. All the notes mix well, and no note dominates.
Great Casual Cologne
This is a great fragrance to wear out to the bar or a night on the town. It is safe, and it is intended for a younger crowd (under 40.) If you need a cologne to go clubbing or dancing in, then Polo Red X is a solid choice.
It is best to wear this cologne during cooler weather or a night out on the town.
6. Hugo Boss Private Accord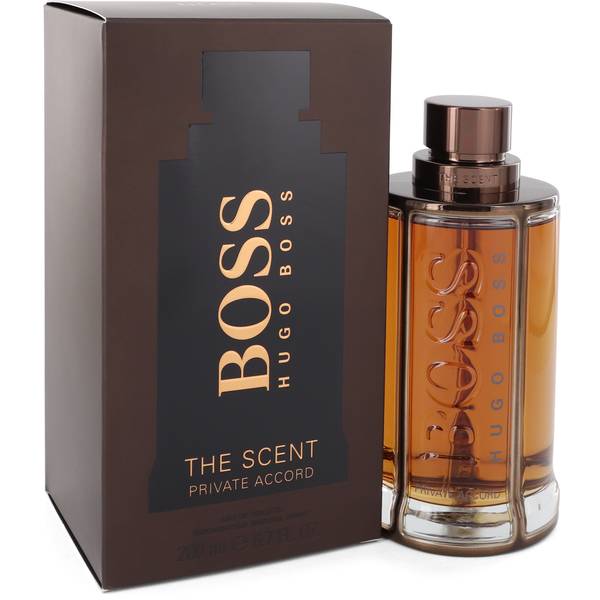 Cacao And Coffee
This Eau de Toilette from Hugo Boss is all about coffee and chocolate.
The chocolate note is not a milky one, but more of a dark and bitter scent. It mixes perfectly with the tart fruit notes that make up the middle of this cologne.
This flanker from Boss The Scent is definitely a step up from the original.
What ties all of the scents together in that collection is the use of Maninka. If you have smelled a lot of The Scent collection from Hugo Boss, then you will recognize that in Private Accord as well.
The opening spray on your skin smells like dark chocolate with coffee. Then comes the Maninka fruit note which brings tartness and powder.
The fruit note takes over and the chocolate and coffee dies down a bit.
Best of The Scent Collection
While The Scent Collection is not super popular, Private Accord is the top choice for me.
It is such an improvement over the original and the other flankers.
7. John Varvatos XX
Mass Appealing Cologne
If you do not like to take risks with cologne purchases, then Varvatos XX is a top choice.
While it does have a nice coffee note in it, you will not smell like a Starbucks all day.
The opening is apple, and it is a modern smelling cologne. The open is fresh and sweet.
Over time it becomes more spicy with a hint of coffee. The cardamom adds a nice touch to it.
It smells great and people around you will enjoy the way you smell. You will not stand out with this fragrance, and it is definitely not a "wow" cologne.
Having said that, some men prefer that style.
Safe Choice Coffee Cologne
Varvatos is a cologne that is great as a gift. It is well rounded and pleasing. Most people will enjoy it, and you will not offend anyone by wearing it.
A solid choice to get into coffee fragrances.
8. Mugler Pure Coffee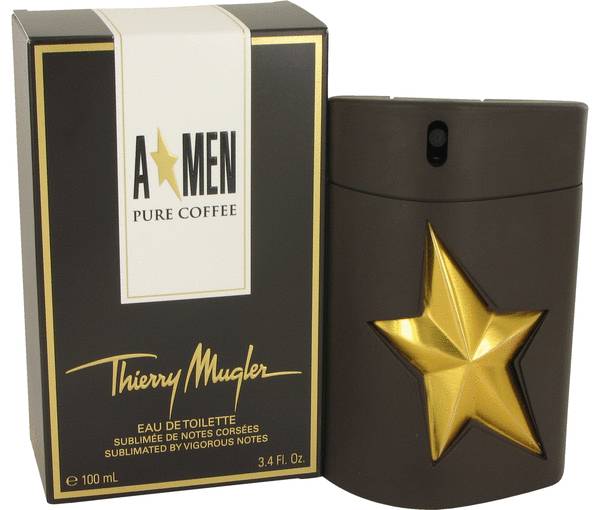 You can't mention coffee scented colognes and not have A Men Pure Coffee.
The problem is finding this gem now, or any of the A Men collection.
Thierry Mugler's A Men has a distinct scent. If you take that fragrance, reduce the tar note and ramp up the coffee note, then this is what you get.
If you enjoy this collection from Mugler, and you like coffee fragrances, then you will likely enjoy this.
9. Replica Coffee Break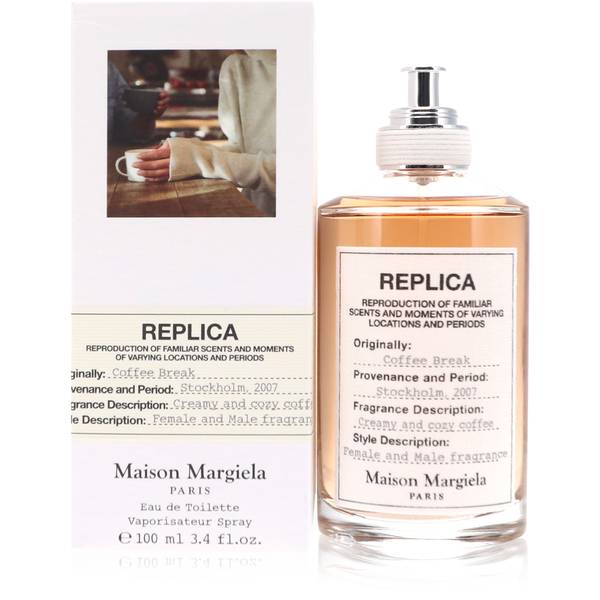 Smells Like A Warm Coffee Shop
Replica Coffee Break is a fragrance that I want to wear when I am hanging out at home.
If I am doing nothing, and I want to relax, then I am spraying this on. If you want the notes of coffee beans or fresh roast, then this is not the fragrance for you.
While it has a coffee scent, it is not the main star. This is more like a milky latte. It is loaded with tonka bean, vanilla and benzoin.
It opens with a creamy, milky note along with heavy lavender. It turns into a clean scent that smells like an upscale Indie coffee house.
Relaxing Fragrance For Home
This is a nice cologne to wear at home. It has a nice relaxing quality that reminds me of a coffee drink like a latte. It is not heavy, but it is soft and milky.
It is fairly strong and projects well, so it does not take a lot of sprays, at least for me.
10. Uomo Salvatore Ferragamo Signature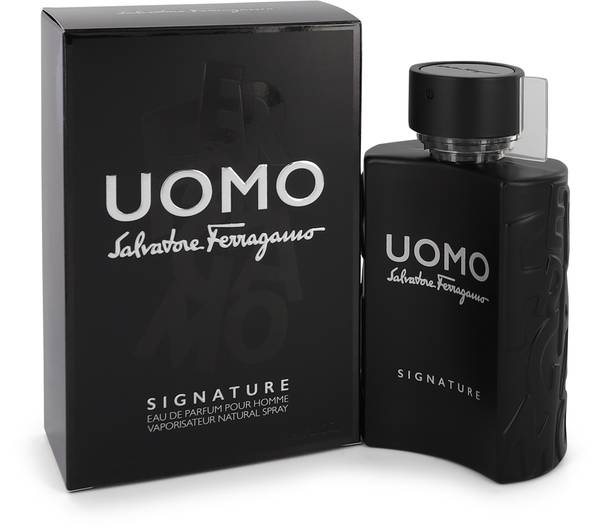 Mainstream Scent With Coffee Notes
Uomo Signature is the most mainstream cologne on this list. It is a leather dominant fragrance with coffee as a compliment.
This opens with sweet citrus notes. It is masculine and sensuous.
Versatile Fragrance
This Eau de Parfum can be worn almost anywhere and anytime.
Having said that, cooler weather and evening wear are the best times for this. While not unique, it is a great buy due to its cost.
If you are looking for a cologne that uses coffee notes as a compliment to the main notes, then Uomo Signature is a great choice.
11. Comptoir Sud Pacifique Vanille Cafe
Vanilla Latte
Vanille Cafe is the most unisex fragrance on our list that leans toward the feminine side.
If you want a cologne that smells like a vanilla latte, then this is the one to consider.
This cologne is sticky sweet with notes of vanilla, almond, benzoin, coffee, and musk. It is not overly complex, and it is a linear fragrance.
If you want a great smelling vanilla coffee cologne, then Comptoir Sud Pacifique Vanille Cafe should be on your list.
The cost is reasonable as well.