Cannabis flower has become more popular, and this brings out more fragrances with this accord.
Remember, cannabis in colognes does not smell like dank, funky marijuana that is being smoked. It is referring to the scent of the actual flower.
Our Top Picks
Here is our list of the best smelling cannabis colognes.
1. Fresh Cannabis Santal
Earthy Fresh Patchouli
Cannabis Santal by Fresh is a great entry to this rising fragrance accord. You get a solid representation, but a great cologne to go with it.
When you first spray this, there are notes of chocolate, greens, and earthy notes.
After a while, bitter notes of green come out while still holding the notes of patchouli in the background. Over time it molds into a creamy sandalwood, with aromas of chocolate and a touch of vanilla.
The cannabis accord blends well with the other notes, and you will not be overwhelmed with it.
It smells a little sweet off and on, but I would not classify this as a gourmand. Again, earthy notes of patchouli are the dominant notes in this Eau de Parfum.
The longevity and sillage are moderate to strong.
If you are a patchouli lover, I would highly recommend this.
Great Sensual Seductive Masculine Fragrance
This fragrance is suited for cooler weather, but it is light enough that it would go well in warmer weather. If you are into patchouli fragrances, then you should consider purchasing this.
It also has a sensual vibe to it. Great for a date or night on the town.
If patchouli is not a note that you enjoy in your cologne, then this is something that you may not like.
It does not cost a lot so it is worth a try and I highly recommend it.
2. Mugler Fly Away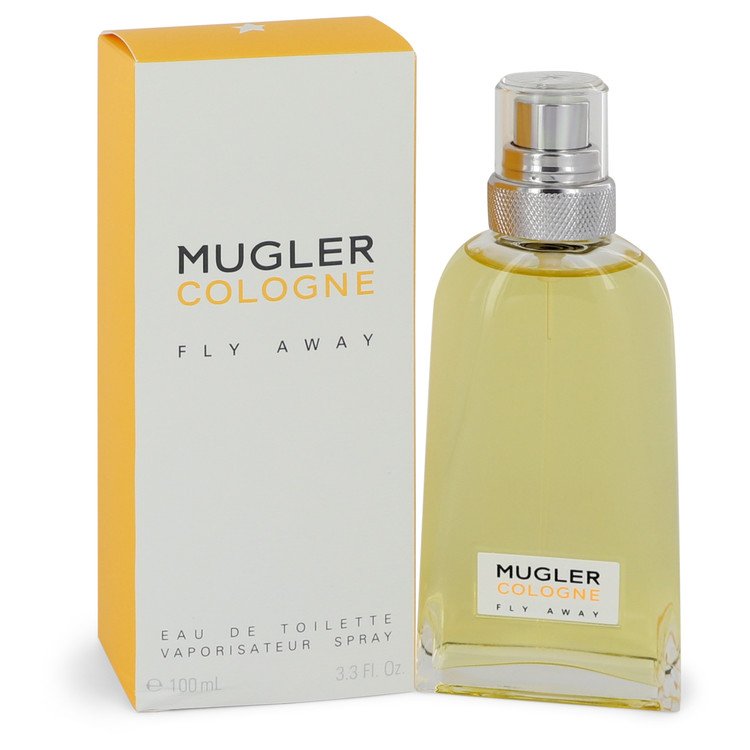 Grapefruit And Cannabis
This is a great fragrance for warm weather. Bright, tangy grapefruit mixed with a cannabis accord.
This can be an everyday scent and falls on the masculine side even though it is labeled unisex.
This smells amazing, and while perfect for summer weather, this can be worn all year long. It smells like a fresh cut grapefruit on the initial spray on your skin.
It does have a note in it that has an effervescent quality to it. This is really a great cologne. It is unisex, but most of the reviews rate it more on the masculine side. I tend to agree with all the other reviewers.
This fragrance combines cannabis and citrus perfectly.
Masculine And Classy
This is a classy and uplifting fragrance for men. It energizes and refreshes.
It has low to moderate lasting power and it has moderate sillage. You are not going to walk into a room an own it with this cologne. It is pleasant, and if people get close enough to you, they will smell it.
The cost is one of the greatest features of this cologne. It is worth a try due to that alone.
3. Black Afgano Cologne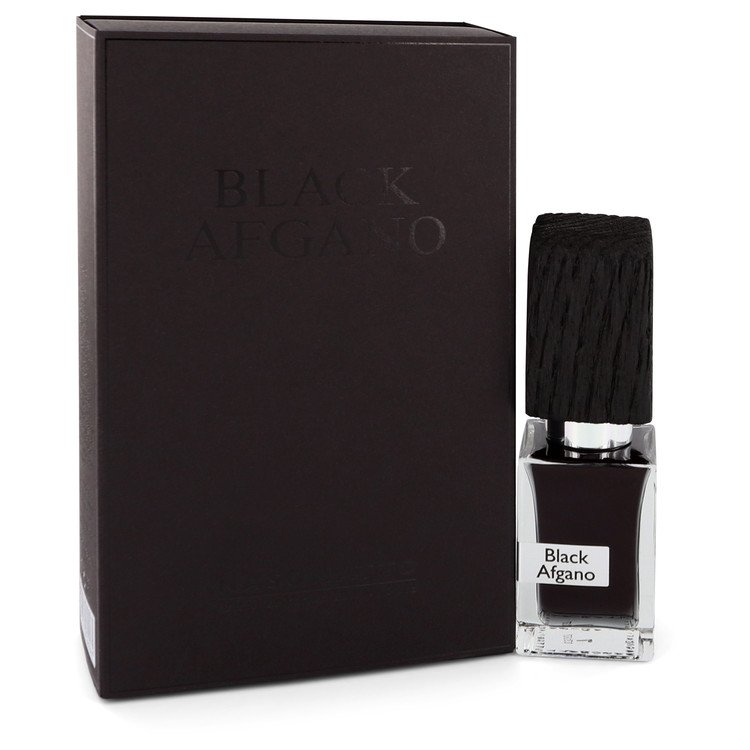 Beastmode Masculine
Black Afgano comes from the Dutch Fragrance House Nasomatto. This cologne is supposed to capture the scent of hashish oil.
This cologne is the king of dark scents. The bottle is black, the name is Black, and the juice is black. This cologne is dark and heavy.
What makes it so dark? Oud, tobacco, incense, coffee, resins, and cannabis.
To me, the opening smells green with a touch of florals and resin. It has a sweet and powdery scent as well.
It is followed by a creamy almost milky scent. Then the it becomes woody, heavy, resinous, with oud, tobacco and burnt coffee beans.
Dark And Mysterious
If you can get some of the older bottles, it will be stronger. There are a lot of discussions about newer releases being weaker.
You do need to consider that weaker than extreme beast level longevity is still strong.
This is a great special occasion fragrance. It is a statement. This will get you noticed
This cologne is strong. It takes beastmode to a new level. You can get by with a light spray on your skin. You can even spray it away from you, and walk into the fragrance cloud. Yes, it is that strong.
If you want it to last for 24 hours and through a shower, then spritz 3-4 full sprays on your skin. You will project like a king.
4. Mancera Hindu Kush Perfume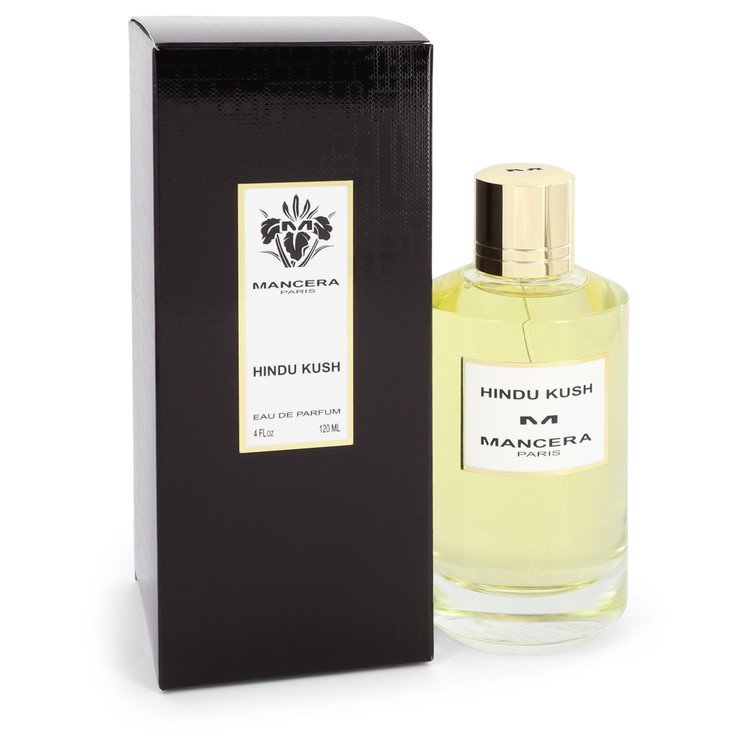 Masculine Incense And Cannabis
Hindu Kush is a cannabis fragrance for men that will take you on a wild ride like most of the offerings by Mancera.
This fragrance is incense and spice dominant and cannabis is blended in.
Upon first spray on my skin, I get green notes, some sweetness, and spice.
This is a heavy fragrance, and after an hour or so, the incense comes out a lot more. The labdanum and cannabis seem to be more pronounced on the mid and base.
The woody notes and patchouli are more noticeable on the dry down. I like this fragrance a lot, especially during evenings or during cooler weather.
A lot of reviewers pick up notes of bananas, but I did not smell any notes similar to that fruit.
Powerhouse For Men
Hindu Kush is very potent and has strong sillage. Only a couple of sprays, and you should be good with this one. Unless you want to be noticed from across the room, then 4-5 sprays will get you that.
This is not heavy on the cannabis accord, but seems to blend in with the incense, spice, and base notes.
5. Cannabis Fruttata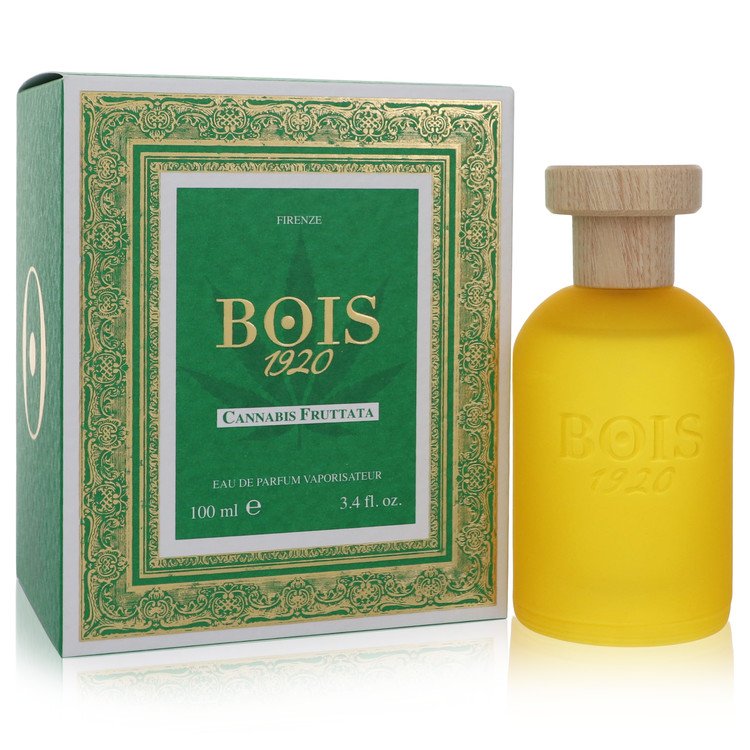 Herbaceous And Fig Dominant
This is supposed to be fruit and cannabis, but this fragrance seems more on the herbal side. It has notes of blueberry in the opening, but I do not smell it.
The top notes are rosemary, oregano, and fig. These three notes seem to dominate throughout for me.
Earthy cannabis notes and patchouli seem to round out the base. It is similar to the regular Bois 1920, but more herbaceous.
Spring And Summer Scent
Bois Fruttata is long lasting and it has great sillage. This is a great choice for warmer weather where greens and herbs can shine more.
6. Maison Margiela Replica Music Festival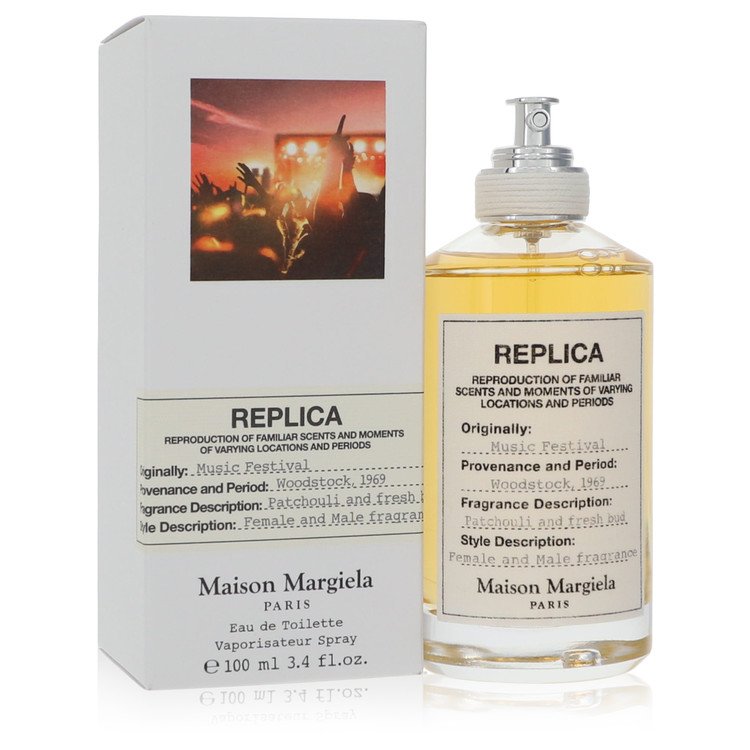 Cannabis And Patchouli Scent
Replica wants to take you to an outdoors music festival. This fragrance is trying to capture the essence of everything that you smell at one of these events.
This is the most unisex fragrance on our list. Most of the others lean towards masculine.
When you spray this, you will smell a little bit of fruit like apple with strong notes of cannabis and patchouli.
After a while, the scent moves towards greens, smokey notes and some tobacco.
All Year Casual Scent
This is probably the safest casual scent on out list. Men like it and so do women.
It is easy to wear, and if you want a cannabis scented cologne, this is a great choice. Especially if you are new to this accord.
It has moderate longevity and sillage as you would expect on a casual fragrance.
---
7. Bois 1920 Cannabis Cologne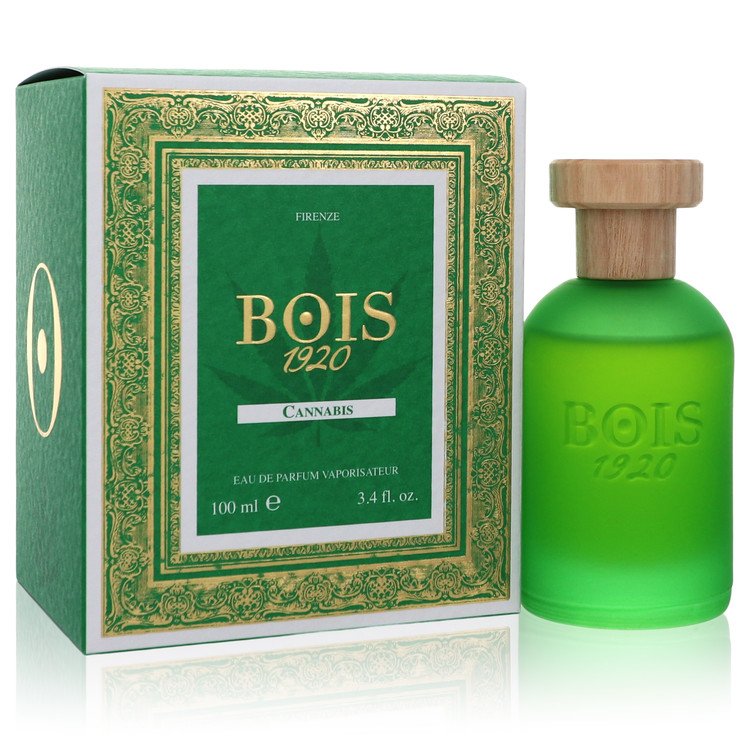 Green And Herbal Fragrance
This is a cannabis heavy fragrance that leans unisex to masculine.
It has a fresh citrus note on first spray. Bergamot is blended with notes of cannabis. There may be no bergamot in this fragrance, but it comes out as dry citrus mixed with green notes.
Fresh And Green Cannabis
Bois 1920 Cannabis has moderate longevity and sillage.
8. Demeter Cannabis Flower Spray Cologne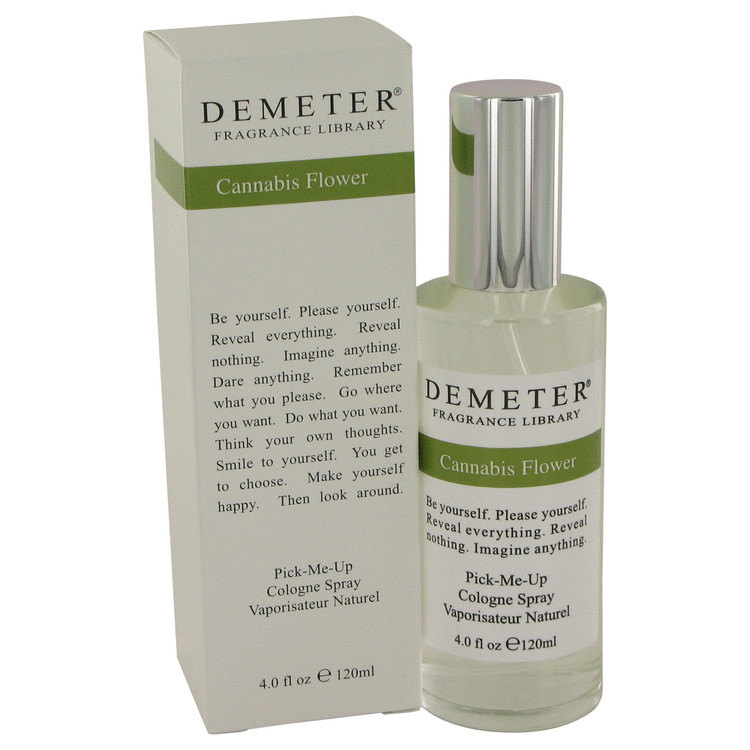 Floral And Spicy
Demeter is known for it library of single note fragrances. Demeter Cannabis Flower is exactly that.
It smells like light notes of herbs, spices, and some honey. Over time, it smells a lot like dried flowers.
Simple And Light
This is not a strong fragrance, and it wears close to the skin. A subtle cologne. It is more of a personal fragrance, and should not wow others or turn heads.
What Does Cannabis Accord Smell Like In Colognes
Cannabis accord is being used more in perfumery, but what does it smell like? This fragrance note is herbaceous, green, earthy, floral, and slightly fruity.
This fragrance accord is from the flower, not a lit joint.
Cologne That Smells Like Weed
Is there a cologne that smells like weed? Most cannabis inspired colognes and fragrances are made using the flower. The cannabis flower accord is becoming more popular with fragrance houses.
Due to the potent and skunky smell of burning weed, most do not make colognes that smell like that. In addition, it is still illegal in most states, and nobody wants to get questioned and have to explain it is their cologne that is giving off the skunky odor.