This is a review about the newest version of Zara Rich Warm Addictive. The note breakdown has changed over the years. This bottle was purchased in Zara New York City in 2023.
Please note, previous releases of this fragrance have different notes and a different scent. Even though the name did not change. The prior releases were 2016 and 2018.
The fragrance that I am reviewing is the 2021 version.
In A Hurry? Here is a quick Summary of our review:
Great smelling budget vanilla fragrance
Leans slightly masculine over unisex
Great price around $25
Low projection and sillage
Not a Tobacco heavy scented cologne
Overview
Fragrance Type: Amber Vanilla
Concentration: Eau de Toilette
Gender: Men
Size: 100 mL 3.38 fl. oz.
Release Date: 2021
Perfumer: N/A
What Does Rich Warm Addictive Smell Like?
Zara Rich Warm Addictive smells like warm vanilla with a touch of masculine rum. There is also a bit of powdery sweetness during the dry down.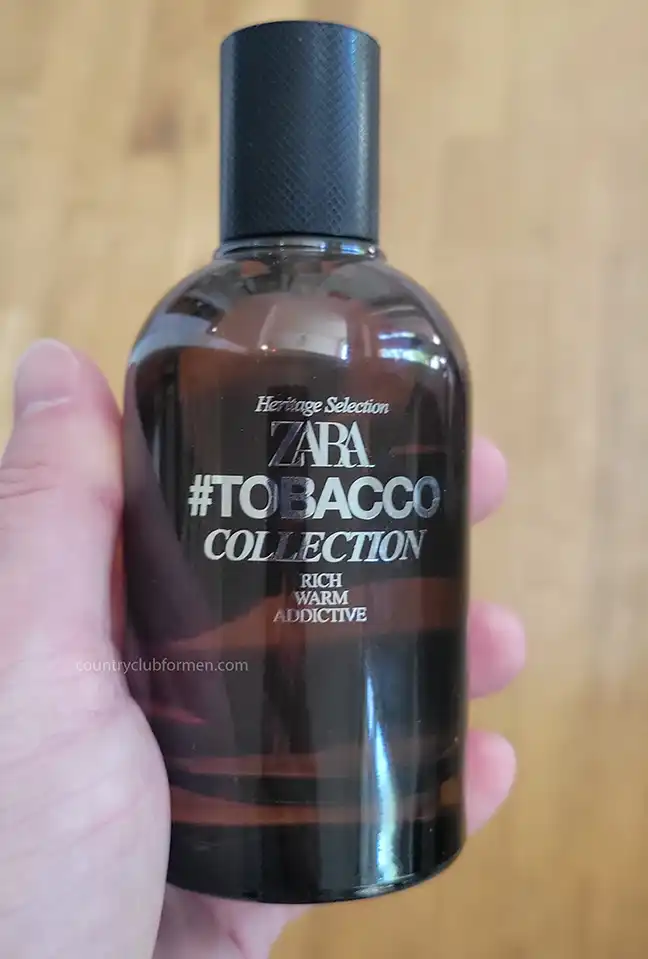 Notes
Top Notes:
Middle Notes:
Base Notes:
Presentation And Packaging
The bottle is glass and amber colored. The black cap is smooth and easy to remove. It also has "Zara" on the top. The sprayer is decent. It seems to spray a wide thin amount of fragrance.
The front of the bottle bears the Zara logo and the name of the fragrance, printed in silver letters. The back of the bottle displays a label with the ingredients, size, and other details. The overall presentation of the bottle is sleek and minimalist, which perfectly matches the character of the fragrance.
The bottom of the bottle has the batch, concentration and ingredients listed.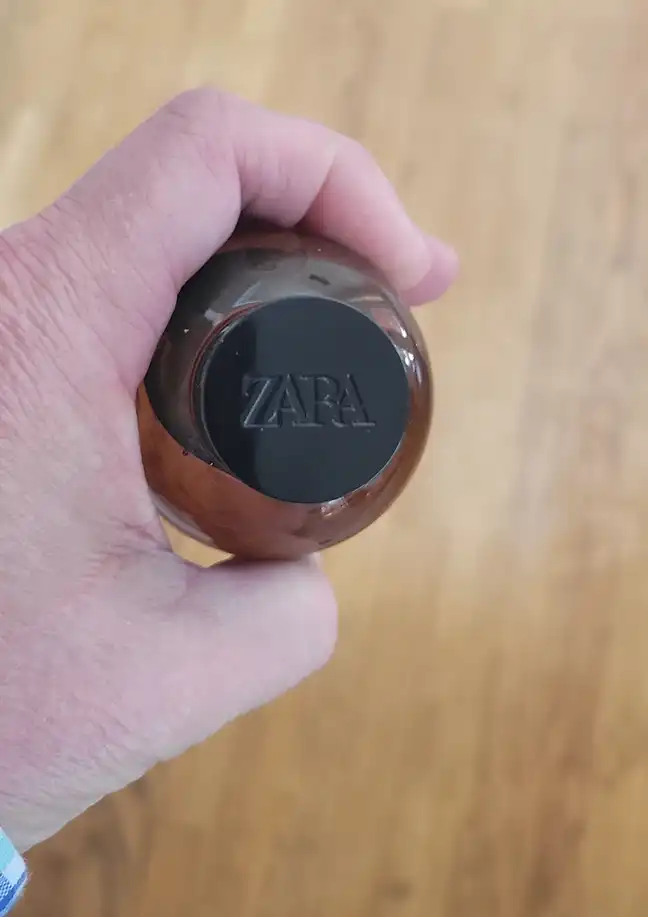 The fragrance comes in a cardboard box with a matching design to the bottle. The box is also minimalist. The box is a silver/grey color. It has the same color text and font as the bottle. At the bottom of the box, it lists the concentration and size.
Overall, the packaging is minimalist, and there is nothing fancy about it.
My Review
I was visiting New York City, and I stopped by a Zara department store. I made my way upstairs to find a small fragrance area. I knew I wanted to try Rich Warm Addictive, and luckily, they had a sample bottle out.
I put a couple of sprays on my wrists to get it going. Initially, I could smell vanilla and powdery sweetness. With a price tag of around $20, I bought a bottle of it. It smelled good enough.
When I got back home, I was able to try it out more. The top note is all vanilla to me. After a few minutes, the fragrance turns into a boozy, creamy note of vanilla and some boozy rum notes. Not harsh and bitter like in the bottle though. The dry down is basically the same scent. Creamy vanilla, a touch of powder, and rum. There is a floral note hidden down in there somewhere, but I have to really try to find it. I am not a big fan of florals, but it just lingers in the background here.
This smells like it leans a little over the unisex label. I think both men and women will like wearing this. It is not a feminine fragrance, and it is not a masculine tobacco and vanilla one either.
I do receive compliments from women when I wear it. Granted, they have to be fairly close to me or around me within 1 hour of spraying it on.
Longevity And Projection
Zara Rich Warm Addictive does not last long. It only lasts around 3-4 hours. The projection is also not the best. The sillage is about an arms length for about one hour. Most of the other reviews that I have read mention around 4-6 hours of longevity. So, I am a little under that.
This is not the best part of the fragrance, but it is to be expected out of a $20 bottle of cologne.
When To Wear ?
A good time to wear Zara Rich Warm Addictive would be during Fall and Winter. It may be a bit too cloying for hot summer weather. This could be worn for casual or formal occasions.
While I do like the scent, this is something that I would wear during the cooler weather. Likely, when I am hanging out at home or doing something casually.
Pros And Cons
Pros:
Inexpensive and affordable
Great for cool weather
Warm and inviting scent
Cons:
Poor longevity and projection
Not versatile
Zara keeps changing the scent profile
Not a true tobacco fragrance as name suggests
Price
You can get a bottle of Zara Rich Warm Addictive for around $25 in their store. I do not believe that you can purchase this at online fragrance discounters. At least not at the time of this article being published.
You can get it on Amazon, but you will be paying a little more for it.
Due to the low price, there is no dupe of this fragrance.
Should You Buy Rich Warm Addictive?
If you like boozy vanilla fragrances that sit close to the skin, then it will be something that you like. If you are looking for a warm and cozy scent for cold weather, then this is a perfect choice. It is great for wearing around the house during the winter when you don't want to project too much.
If you are looking for a masculine tobacco based fragrance, then there are better alternatives for you. We have a great list of tobacco fragrances for men if you want some ideas.
Other Fragrances In Zara Tobacco Collection
Intense Dark Exclusive (2016, 2018, 2021)
Unexpected Fresh Spicy
Like Rich Warm Addictive, there are 3 versions of Intense Dark Exclusive.