Nautica Classic is the first fragrance offering from Nautica For Men. If you like fragrances from the 90's, then you will love this one. Some guys buy this just to take a trip down memory lane.
Nautica tends to make colognes that are clean, fresh, and vibrant. This is no different. It is different than its more modern offerings on how it gets its freshness though.
Similar to a lot of colognes from the 1990's, this has a lot of notes.
This is a great budget cologne, and it is a casual fragrance that can be worn almost anywhere by anyone. If you are just starting out in fragrances, this is a good recommendation. If you like nostalgic colognes from a previous time in your life, this is also something that you would enjoy.
This has been reformulated since the original release, so it may not be exactly the same as you remembered.
As an Amazon affiliate, I may earn from qualifying purchases. If you click on an affiliate link and make a purchase, I may earn a small commission. This helps keep the site running and adds no cost to you.
Overview
| | |
| --- | --- |
| House | Nautica For Men |
| Fragrance | Nautica Classic |
| Release Year | 1992 |
| Concentration | Eau de Toilette |
| Family | Woody Chypre |
| Sizes | 3.4 oz. (100 ml) |
Ingredients: Sd Alcohol 39-C, Water, Fragrance, Benzophenone-2, Ext. D&c Violet No. 2.
Nautica Classic Scent
Classic smells like clean fresh soap in a spray bottle. The opening smells airy, somewhat salty, and soapy. It has some brightness and freshness to it as well with all the citrus notes. I get some clean, airy, and floral notes after the initial burst. After a while, it smells more creamy like sandalwood with some herbal notes. It still has the airy and soap notes, as this fragrance is linear throughout. The base is standard Nautica with musk and woods.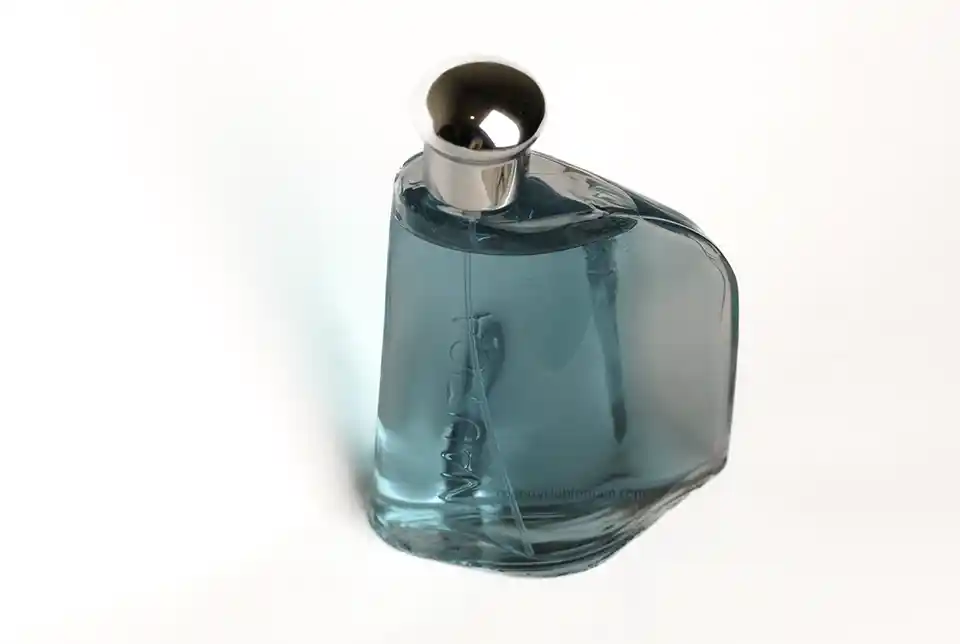 It has a shower gel aroma that is clean and fresh. However, it does not smell like a modern shower gel. This is definitely an old school fragrance.
If I put my nose right to my skin, there is a strong note of florals. From a distance, it smells exactly like a fresh cut bar of soap.
Notes
Top Notes: Bergamot, citrus, Aldehydes, Cypress, Clary Sage
Middle Notes: Jasmine, Rose, Coriander, Cinnamon
Base Notes: Sandalwood, Cedar, Amber, Musk, Oakmoss, Patchouli
Presentation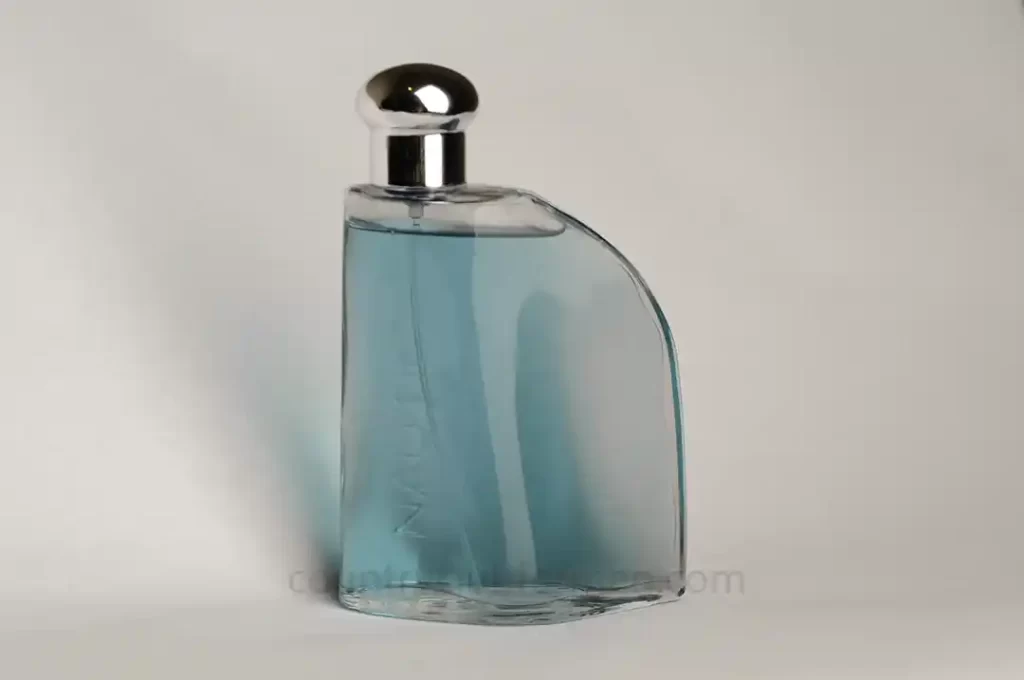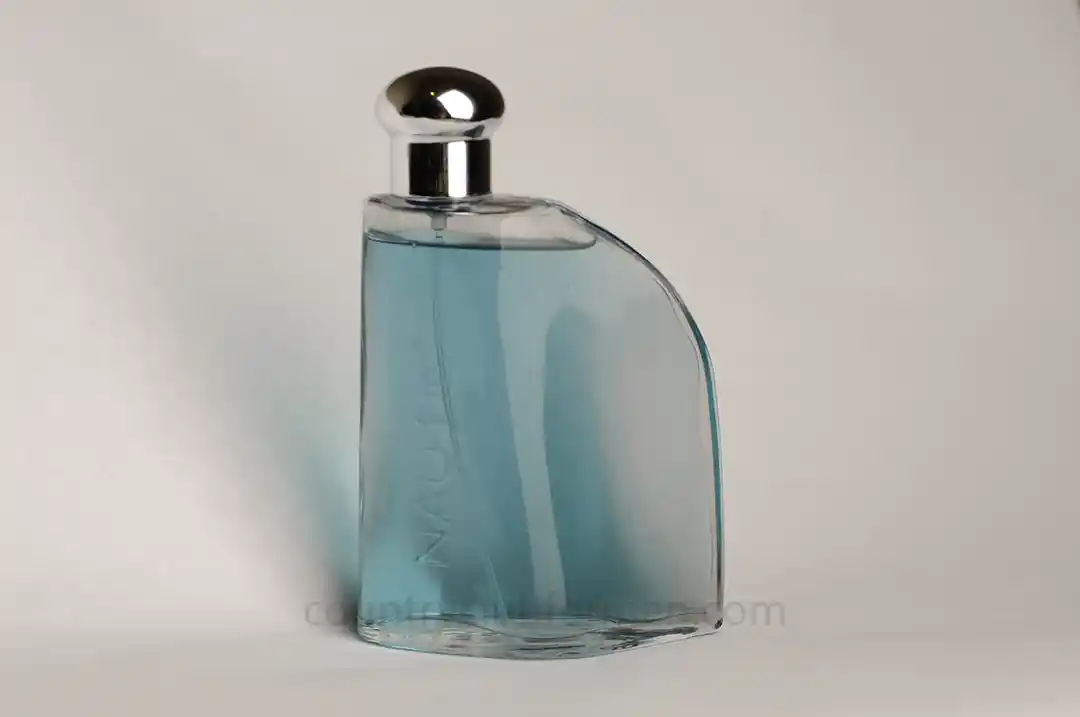 Nautica Classic comes in a clear bottle that is shaped like a boat sail. This is the same bottle as Nautica Blue. The fragrance is a light blue color, and it is topped off by a silver cap.
It comes in a shiny silver box with the Nautica logo in black.
The atomizer is also a light clear blue color. It matches the fragrance.
This bottle does look great in your collection. Especially if you have Nautica Blue to match. Both have the same bottle, but slightly different color blue fragrances.
Longevity
Being a citrus dominant scent, this does not have great longevity. It lasts from 2 to 4 hours on me. I have read some other reviews where guys can get up to 6. Just keep in mind, that most Nautica colognes are not known for lasting long.
Being heavy on notes like lemon, bergamot, etc., you should expect poor staying power.
Projection / Sillage
Nautica Classic has very low projection. This is one of the weakest scents that Nautica has released. Typically, I can get around 30 minutes to 1 hour of projection. Even then, it only goes for a few feet. After that time, it really becomes a skin scent. If you are looking for something that wears close to the skin, then this is a great cologne for you.
If you tend to go extremely heavy on over spraying, then you can get better results. Due to its low cost, that is not a bad idea.
With a lot of Nautica colognes that are synthetic and full of citrus heavy notes, that is just how they are.
When To Wear It
This cologne is a great fragrance for when you step out of the shower or if you are leaving the gym. With the clean and soapy scent it has, it is very versatile. Most people will enjoy the scent and think that you smell clean like shower gel or soap.
Due to its low projection and longevity, it is going to wear close to the skin for most of the duration. So, this is really a cologne for you to enjoy. This is not something that you wear to impress people around you.
This fragrance can be worn at the office, casual settings, school, the gym, dates, or even just hanging out at home.
When it comes to Nautica Colognes, there are a lot of choices. Two of the most popular are Nautica Voyage and Nautica Classic. What do each of the smell like and how do they differ?
This review compares both of these colognes. If you are trying to decide which one to purchase, this should provide a lot of information to help your decision.
Nautica Voyage is their top selling fragrance, and Classic is the O.G. Nautica fragrance.
What We Like
Budget fragrance for a large 100 ml bottle.
Great for something to wear right after a shower.
Great for carrying to the gym.
What We Don't Like
Longevity is not great.
Generic smelling
Smells old school and dated
Price
Because it is the oldest cologne from Nautica, it is probably the least expensive. You can usually find it for around $10 to $15 at discount brick and mortar stores. You can also get it online. Here are some options for pricing:
Classic Vs. Voyage Scent
Both of these fragrances smell fresh, clean, and aquatic. There are differences in how they achieve this. These colognes do not smell the same at all.
Nautica Classic smells like a clean, soapy fragrance with some airy qualities to it. You do get some floral notes in the middle. It is still fairly linear. Over time it dries down to musky and woody notes.
Voyage smells like apple and bright green notes. It also has scents of salty air like a sea breeze along with cucumber. It is fresh and will remind you of walking near the shore.
So, Classic is more like a clean, soapy shower gel while Voyage is like a fruity sea breeze. Both are fresh, invigorating and clean. The difference is in the notes on how they get there.
Longevity
If you want to compare the longevity of these colognes, then Voyage is the winner. Neither of these have long lasting power. Original Classic may have gotten the nod here, but after the reformulations, its longevity is really weak.
They both become light and skin scents quickly though.
You should be able to get around 3-4 hours from both of these fragrances, and usually Voyage will stick around a bit longer.
Both Voyage and Classic can get you some low projection for about an hour or so. You are not going to be a powerhouse with either of these.
Overall Review
| | |
| --- | --- |
| Review | Nautica Classic Cologne |
| Summary | Nautica Classic is a clean fresh fragrance that smells like a bar of white soap. |
| Author | Country Club For Men |
| Rating | 3.4 (out of 5) |
Nautica Classic is an old school 90's fragrance. It smells cheap and synthetic, but it also smells good. You can get a bottle for the same cost as a couple of espresso drinks at your favorite coffee shop.
This is compared a lot to the king of Nautica colognes. If you want a full review of Nautica Classic vs. Voyage, then you can read about that in our other article.
Do I recommend you to get it. Yes, if you are looking for a cologne you grew up on, or if you want a clean soapy scent to put in your gym bag. Maybe you need something to keep in your car or beach house just in case. Then this would be a good choice.
If you are loaded down with a bunch of other clean and aquatic fragrances, then you may not get much use out of it. However, the cost is so low, it may be worth it. Especially if you are a fan of the Nautica For Men brand.
If you like to wear fragrances that are not strong, then Classic is great. If you want to make a statement when you walk into the office, then this fragrance is
not for you.