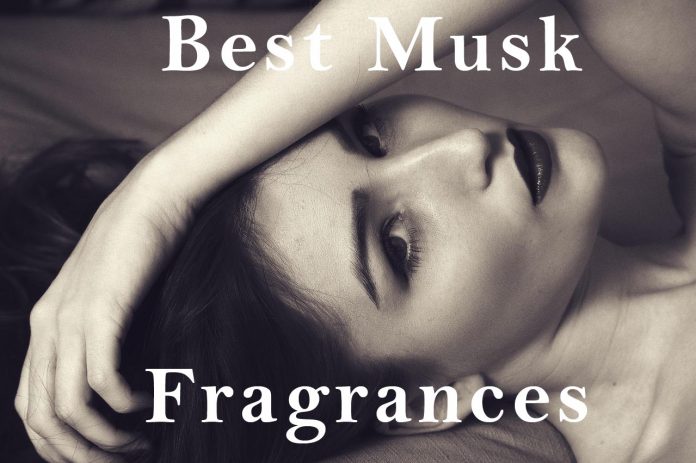 Best Musk Colognes
Musk is one of the most expensive animal parts in the world, and it has been used for years as a aromatic fixative in fragrance.  It was once obtained naturally, but perfumers generally only use synthetic versions now.  Because of its popularity in the fragrance industry, the topic of best musk colognes often comes up in perfume circles.
It is widely considered a note that attracts women, so hopefully, we bring attention to some fragrances that may spark some love for men.
Some of the best musk colognes are Kilian Musk Oud, Musc Ravageur, and Musc Nomade.  For the full list, just keep reading.  While the note is present in many fragrances, we tried to focus on ones where it is a main component.
Royall Muske Cologne by Royall
Royall Muske, which was released in 1978, is a barbershop in a bottle.  This is a nice, classy, manly scent.
It has notes of musk and aromatics, and it falls in line with scents like Old Spice and Brut.
It is definitely not a powerhouse, and it only seems to last around 4-5 hours, but that makes it perfect for something to wear around the office.
It is generally well received, and it will not overpower those around you.  Most women seem to find it as a nice pleasing smell which makes it a very wearable fragrance.
You can take a look at the reviews on amazon and you will be convinced to give this a try.
If you are looking for a wearable barbershop style musk fragrance, then you should grab a bottle of Royall Muske Cologne.
Musc Ravageur Perfume by Frederic Malle
Many describe Musc Ravageur as sex in a bottle.  It has notes of Lavender, Bergamot, Clove, Woods, Tonka, and Musk.
While being commonly referred to as a "panty dropper" fragrance, you need to be careful with that term.  I would not recommend wearing this on a first date, nor would I recommend this to someone that you have been dating for a short time.
While some women find this very sexy and seductive, a lot are turned off by this scent.  So, it is definitely a risk on a first date.  Your date may not even want to kiss you if she is repulsed by the animalic scent of musk, clove, and vanilla.
I would describe this as a mature, gourmand musk.
Now, if you know your lady loves Musc Ravageur, this is definitely a must wear on special occasions.
Jovan Musk by Jovan
This budget fragrance is a classic, and it has been around since the 70's.
Jovan Musk is a citrus, spicy, musk with a little bit of mint.  It is not expensive, and if you are just looking to try a classic scent of the 70's and early 80's, grab a bottle.
Picture a guy rocking a thick mustache, stepping out of a 1975 Camaro, full tilt acid washed bell bottom jeans and jacket.  That is Jovan Musk.  For a movie reference, think of Wooderson played by Matthew McConaughey in Dazed and Confused.
Don't let the movie reference turn you off for this one, as it is truly a classic, and with its low cost it should be in every Musk lovers cabinet.
Narciso Rodriguez Musc for Him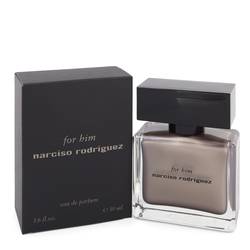 Musc for Him is a fruity, musky scent with notes of berries, iris, white musk, coumarin, and vanilla.
It has a nice iris note that is very noticeable during the opening like a fresh, powdery floral, and then it moves toward a slightly fruity musk with amber.
Some people may reference grandma's perfume when they first get a whiff of it.  Now, this may be a good thing or not, depending on what you like.
Overall, it is a nice, classy, confident scent, but if you are not a fan of iris and powder, there are definitely better choices on the list.
Kilian Musk Oud Perfume
Kilian Musk Oud is a combination of musk, rose, and oud.  If you are looking for a flowery musk fragrance, then you should go try this one.
It seems to have a well blended mix, and neither the musk or oud overtake the scent.  Citrus and mild spices make up the opening, and then it moves toward a dark, earthy rose, but not in a feminine way.
If you are looking for a seductive, elegant scent that works well for autumn or a date night, try Kilian Musk Oud.
Royal Copenhagen Musk

This is a 70's barbershop fragrance with musk.  It features your typical lavender, basil, moss, bergamot style fragrance, with clove, nutmeg, musk, and woods.
What you get with this fragrance is clean, soapy, and powdery, with a floral musk.
If you are looking for a budget barbershop fragrance featuring musk, you should be able to pick this up on amazon for pretty cheap.
This is a nice classic scent, and if you are a collector of musk fragrances, you should have this in your collection, as it is worth a try especially considering the low cost.
Musc Nomade Cologne by Annick Goutal
Musc Nomade is a musk forward scent that has notes of musk, ambrette, angelica, resins, and woods.
This is a very clean, soft, and subtle fragrance that wears close to the skin, which may or may not be a bad thing.
If you want to make a statement when you walk in the room, this is probably not the best choice for you.  But, if you are looking for a soft, fruity, ambery musk, then this should be on your radar.
Nasomatto Silver Musk Perfume
Nasomatto Silver Musk is best described by its name.  It is a metallic, soapy, white musk.
This smells very clean and fresh with metallic, musky undertones.
It is a little bit different than anything else on our list as this one falls into more of the soapy and clean styles of fragrance.
If you are looking for a subtle and inoffensive fragrance that is not musk forward, but you still want that note to be present, then Silver Musk is something that you should try.
The only obstacle for some may be the price as it is not inexpensive.
Summary
Hopefully our list was able to provide some insights into some of the best musk fragrances.  We tried to include different price ranges from inexpensive to niche, and we tried to include different styles of musk from animalic to soapy.
If you have any that you like, please list them below.