Sophie Horn is widely known as the "sexiest golfer in the world." While she is known for her golf game, she is also a model, fitness trainer, a TV host, and a magazine contributor. She also has a large following on Instagram due to her golf photos.
Some of her accomplishments in golf include working for GQ magazine as a golf expert, and she had a golf related exercise program for the television show Golfing World. She was also involved in the UK magazine Golf Punk under the alias the Golf Nurse.
All of these accomplishments, plus her stunning good looks makes her one of the hottest female golfers in the world.
Sophie Horn's Early Life
Sophie Horn was born on January 1, 1986 in England. It was at the Eagles Golf Centre in Kings Lynn, Norfolk where she was turned into a golf prodigy. She has basically spent her entire life around golf, and it has paid off big time for her. When she was young, her parents had a farm that started with a driving range. It later was developed into a 9 hole golf course, and of course, she took advantage of that at an early age. Not only did she practice golf a lot, but she had to work as well.
She would do normal jobs around the course including raking sand traps, serving in the pro shop, and cutting greens. This allowed her to fully appreciate everthing there is about golf, and it helped her understand more about golf courses at an early age.
At the young age of 15, she won the Norfolk Under-21 title. After that, she was the Norfolk County champion for 3 years in a row. She won the Midlands Championship, and she became the Champion of Champions in 2001.
When Sophie Horn was young, she caught the eye of a Wilson Staff golf rep that worked with her dad at their course. He obviously saw the enormous talent that she had, and they gave her the opportunity, and she signed with them.
She always saw that golf was a guys game, but she wants young female golfers to know that it is a very social game that young women would enjoy. The social aspect of golf is something that they would enjoy, and she hopes that ladies do not view it as a stuffy boys game.
Her hero growing up was Tiger Woods. She loved the way that he changed the game of golf, and it inspired her to practice and try harder. As it turns out, she picked the right hero in Tiger, because she was able to parlay that into a stable and lucrative career in golf.
According to Sophie, the future of golf looks bright, especially for younger female golfers. More younger players on the tour are inspiring others to get into the golf game, and golf is becoming more accessible. In addition, golf clothing has gotten better and more fashionable.
What Is Her Playing Style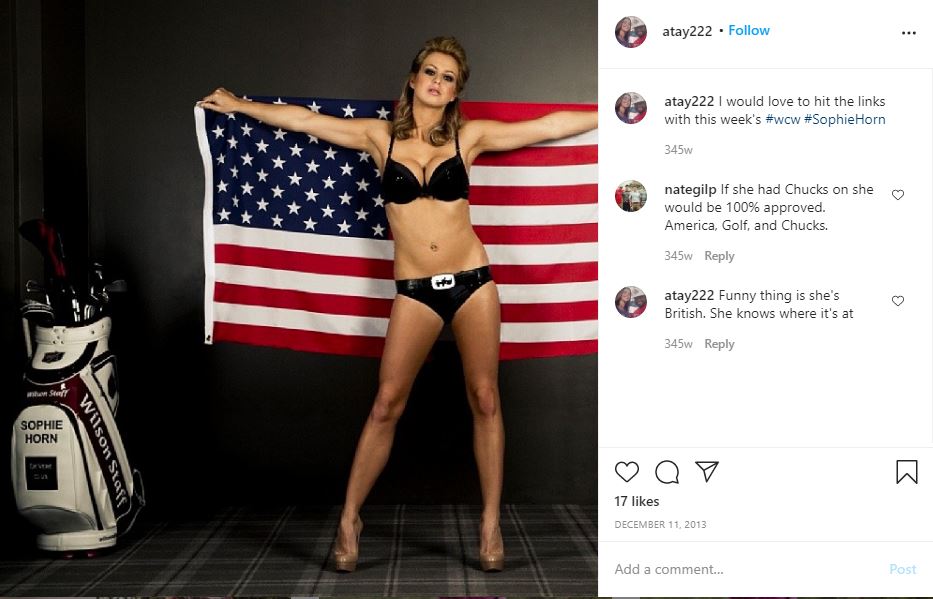 Sophie Horn's playing style is natural, and the drive is the strongest part of her game. A good drive for her is around 270 yards. Most of her life she has played golf against men, and none of her friends played golf with her when she was growing up.
While Sophie is a tremendous golfer, she never played in the LPGA. When she signed with Wilson Staff in 2012, she was a 4-handicap golfer.
What Did She Do On YouTube?
Sophie Horn never did a lot of videos on YouTube, but there are several available. Most of the videos are for Golfing World, and they are basic golf specific fitness tips. If you can't tell, she is in pretty good shape, so she can be a good resource for workout tips that are related to golf.
These videos are short and they involve some general guidance on stretching and building core strength for a stronger golf swing.
Pictures Of Sophie Horn
Sophie With British Flag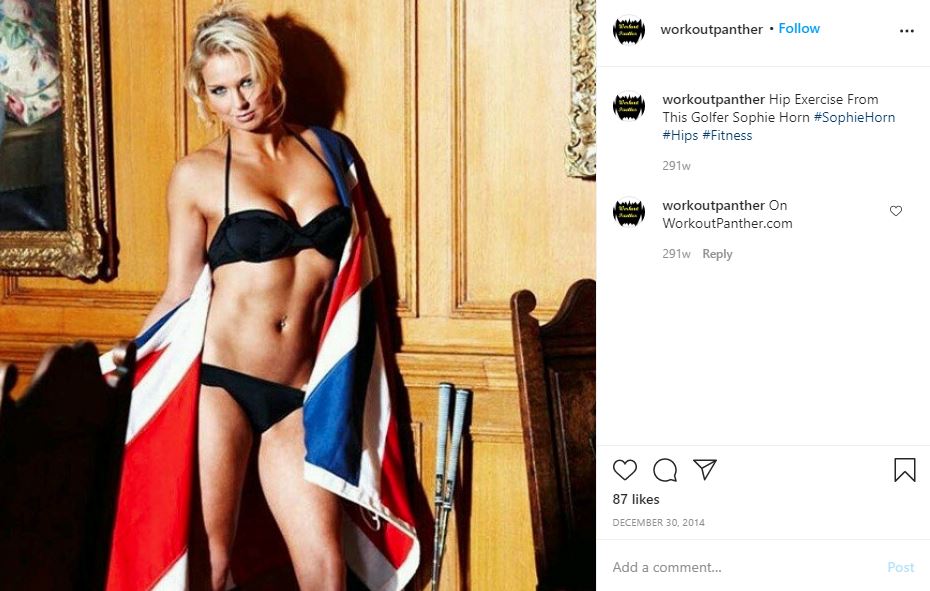 Sophie With Golf Club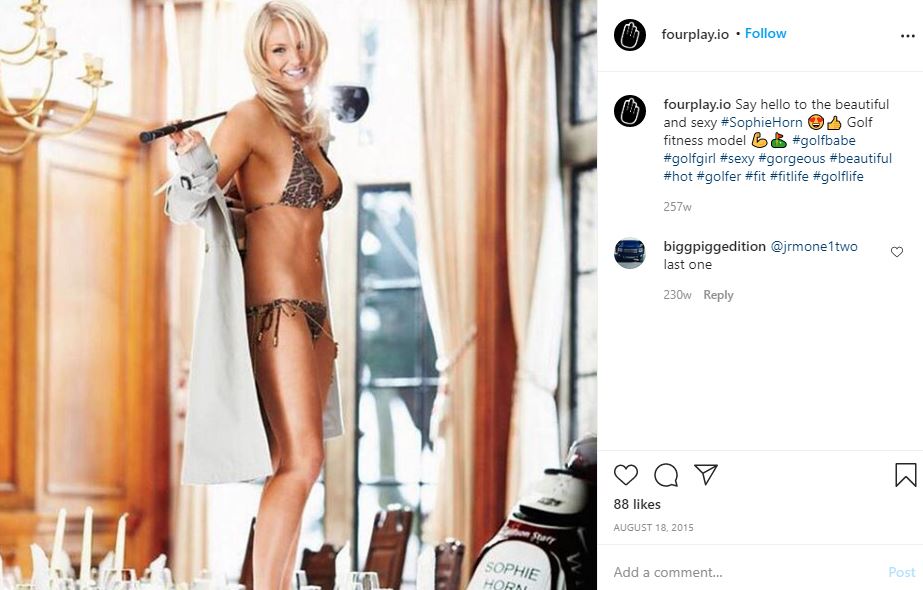 Sophie Horn Swinging Golf Club
Sophie With Golf Bag