Natalie Gulbis is a retired LPGA golfer. She retired at the end of the 2020 season.
She has one tournament win to her name, and she has mutliple successful businesses and licesning deals.
She is an accomplished LPGA golfer with over 330 starts under her belt. Her play was limited in her late twenties due to back issues which led to surgery.
Birth Date: January 7, 1983
Country: American
Birth Place: Sacramento, CA
Height: 5'9″
College: University of Arizona
Spouse: Josh Rodarmel since 2013
Net Worth: $4.5 million
Natalie Gulbis Golf Career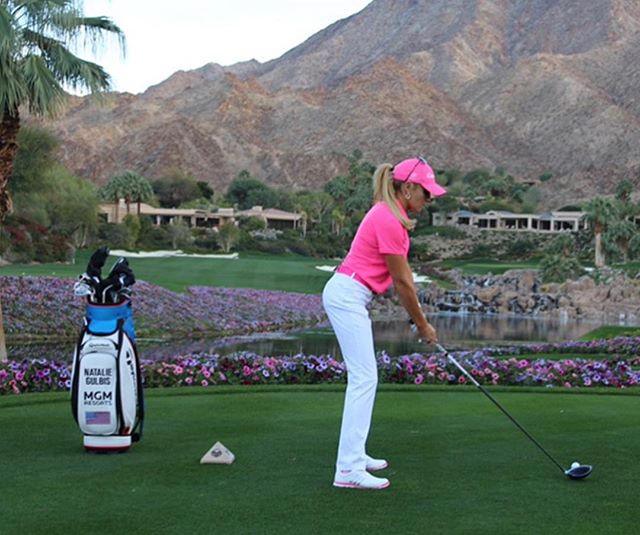 She went to college at Arizona, but only stayed for one season to turn professional. The Arizona golf team won the National Championship the year she was there. Natalie turned Pro in 2001 at the age of 18.
Her best run was from 2005-2006 where she placed top 10 in four consecutive majors.
Natalie retired from the LPGA at the end of 2020.
LPGA Titles: One
First Tour: 2001
First Win: Evian Masters (2007)
She has had multiple surgeries on her back which limited her practice time. With her reduced golf practice schedule, she felt that she could not give it her all. She wanted to compete at the highest level and couild not due to her practice limitations.
The best world ranking she achieved was 19th in 2006.
What Is Natalie Gulbis Net Worth
Natalie has an estimated net worth of over $4.5 million. Outside of players earnings, she has income from other business ventures. She has earnings from a cosmetics company, a handbag company, an apparel line. She has also signed multiple contracts with many Fortune 500 companies and she has licensing deals all over the world.
Most of her income comes from business and licensing deals. Only a small portion of her net worth is from her golf tournament earnings.
Natalie Gulbis Sexy Photo Controversy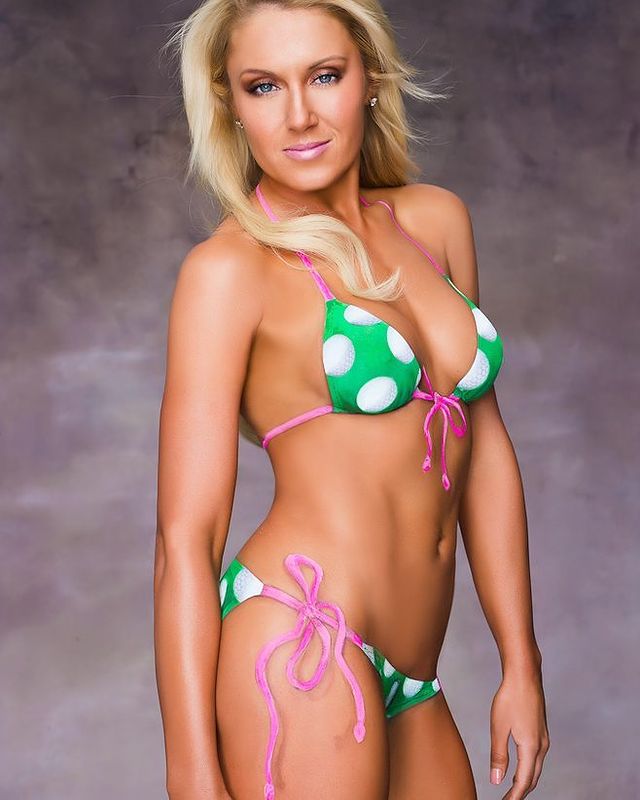 In 2004, Natalie released a calendar before the U.S. Women's Open. At the time she was considered a sex symbol which made the caldendar more of a controversy. The calendar had revealing pictures of her in a bikini. The USGA said it was too revealing, and they would not allow it to be sold at the Women's Open.
Natalie made our list of the most beautiful golfers in the world. Her good looks and skill at golf put her on our list with other female golfers like Holly Sonders, Michelle Wie, and Lucy Robson.
Lucy later appeared in the Sports Illustrated Swimsuit Edition. She was only wearing body paint as a bikini.
Natalie On Celebrity Apprentice
In 2009, Natlie appeared on the Celebrity Apprentice. She was ultimately fired, and did not win.
In 2018, President Donald Trump appointed Natalie to the Council on Sports, Fintess, and Nutrition.
Photos of Natalie Gulbis
Images via https://www.instagram.com/nataliegulbis/)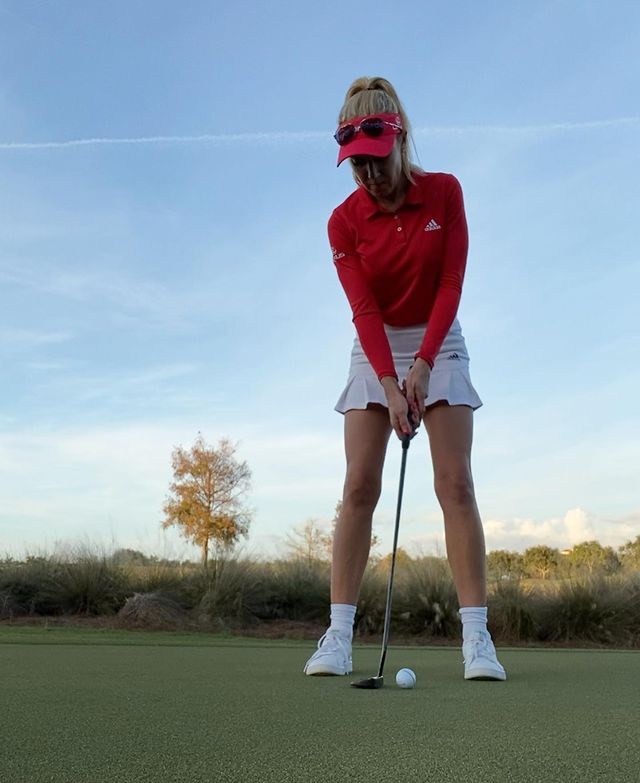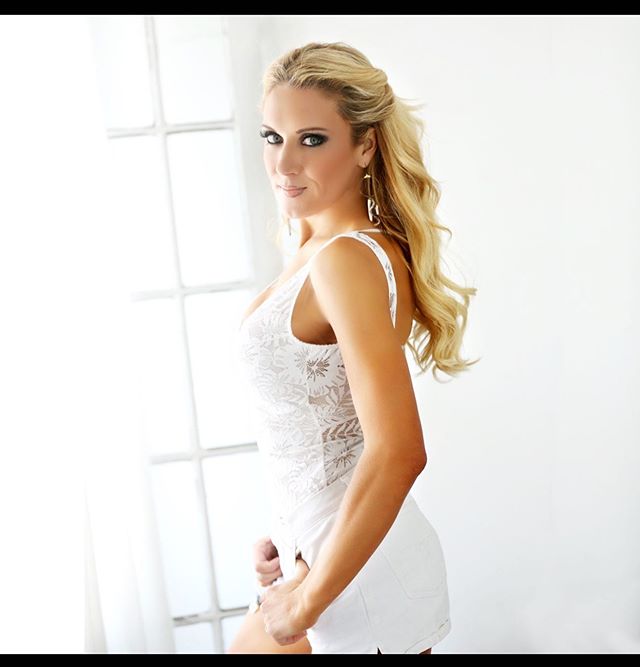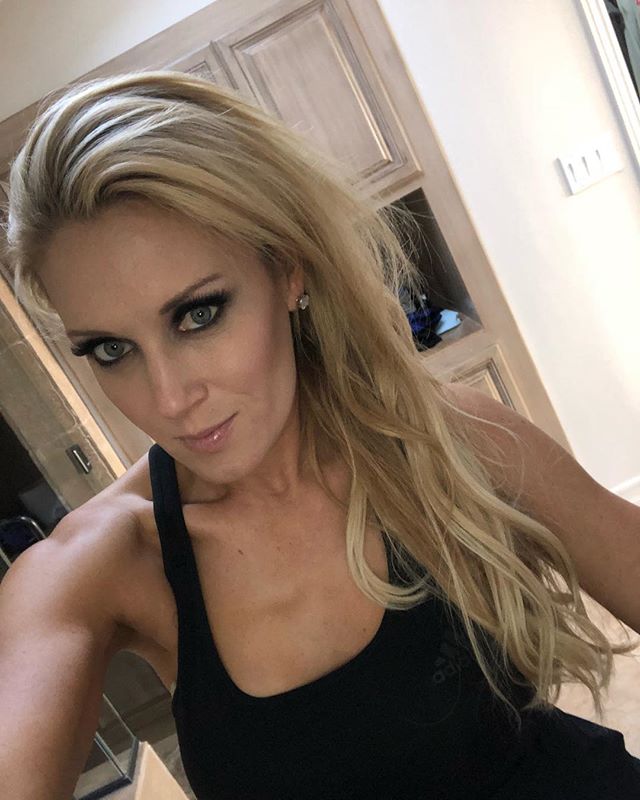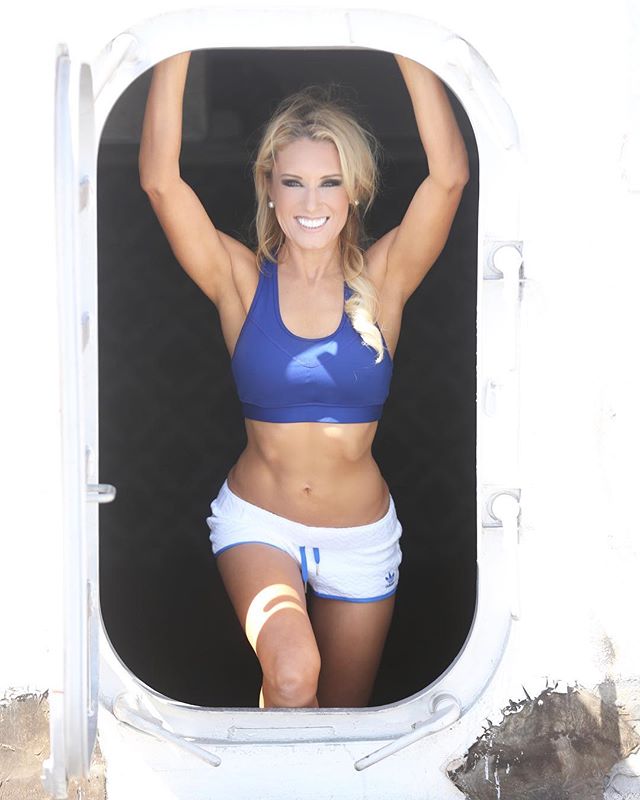 Summary
Natalie is a phenomenal talent, and she is extremely successful.
You may also be interested in Lucy Robson – Bio, Golf, Pictures
(featured image via https://www.instagram.com/nataliegulbis/)