Golf, traditionally known as a men's sport is gaining ground as a woman's sport. Over the years, this sport has grown, and there is no shortage of attractive women golfers. It could be in the LPGA, wives of Pro Golfers, or social media stars.
We have compiled a list of the most stunning and hottest female golfers around. This list of beautiful women is in no particular order. That is for you to decide. If you are wondering why Sophie Horn did not make this list, it is because she has a whole page for herself. She is definitely worth checking out.
After viewing this list, check out our list of the hottest female country singers.
18 Hottest Women Of Golf
1. Muni He
https://www.instagram.com/lilymhe/?hl=en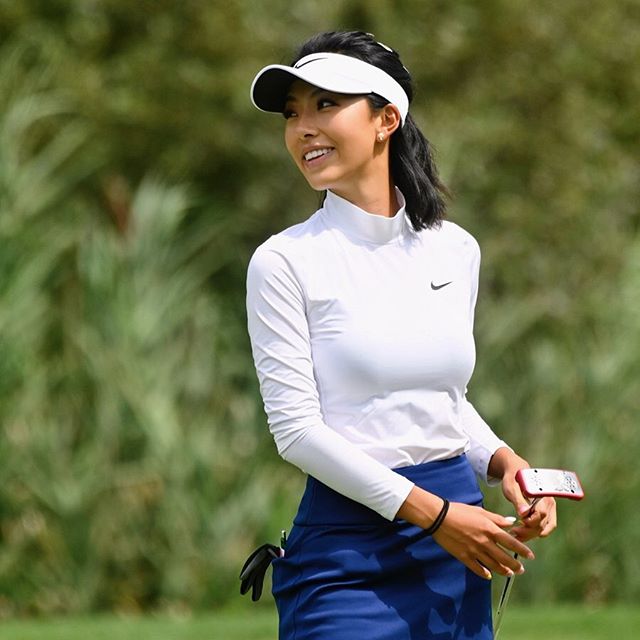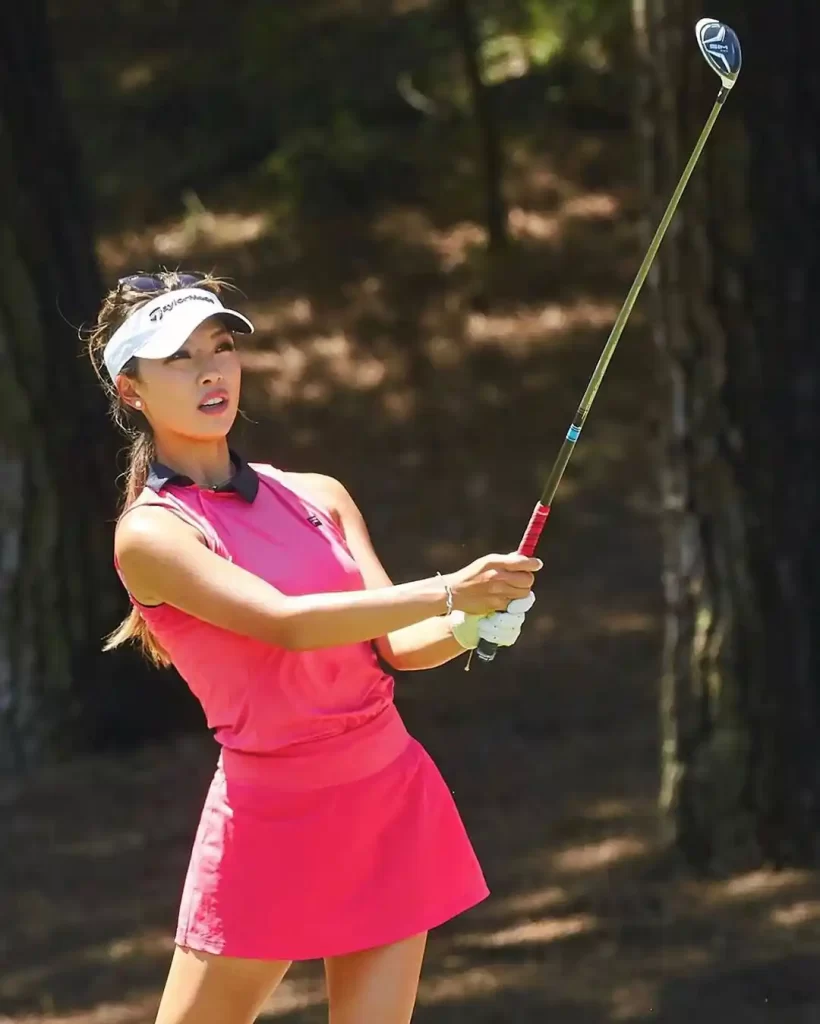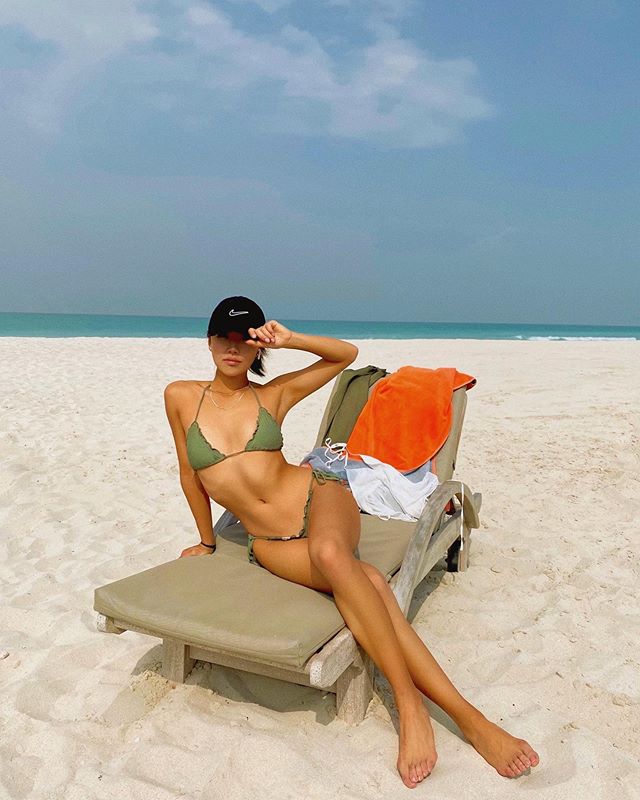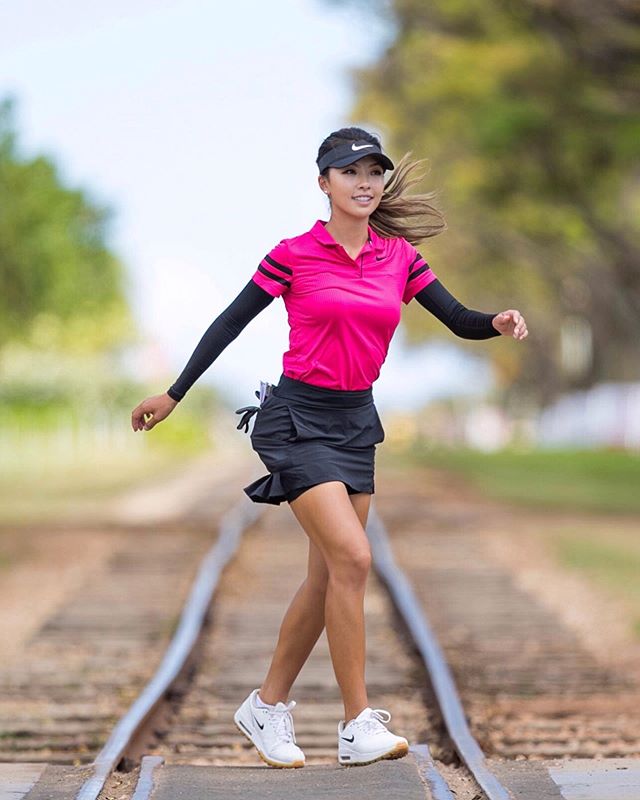 Muni He became a pro golfer at the age of 19. She grew up loving golf, and boy, it has payed off. In addition to her lucrative sporting career, she also has become an Instagram sensation. Her growing account is already nearing 300k followers (at the time of this writing.)
She has earned her LPGA card for 2020, so she is still very young in her career, so we expect to see much more of her. Muni He is a sexy golfer.
2. Paige Spiranac
https://www.instagram.com/_paige.renee/?hl=en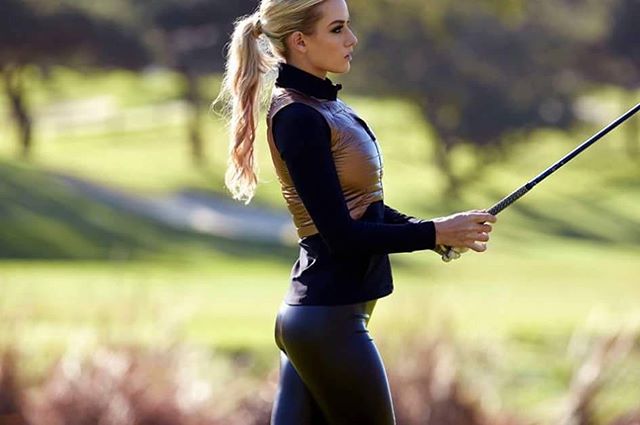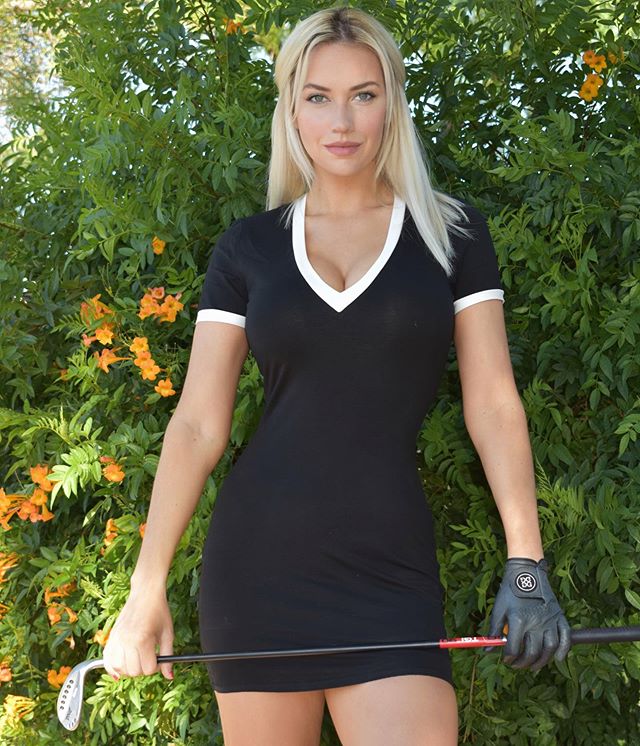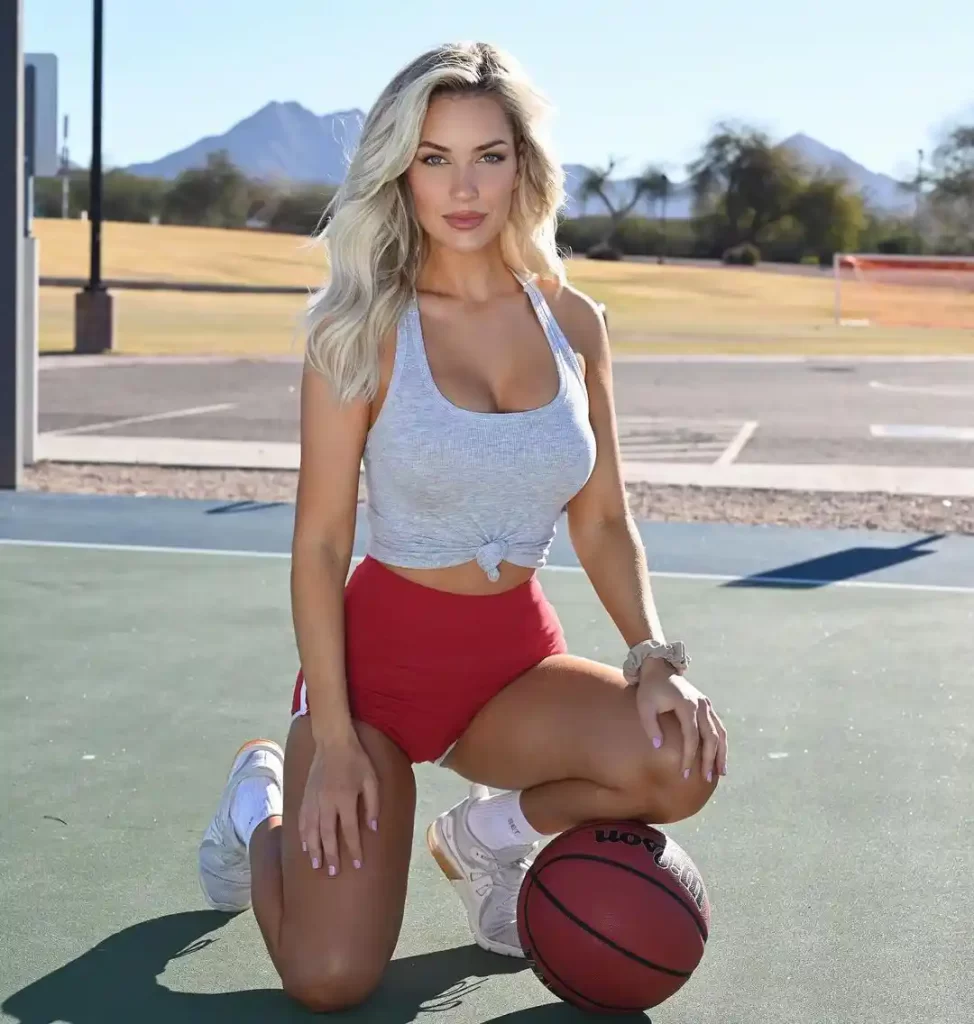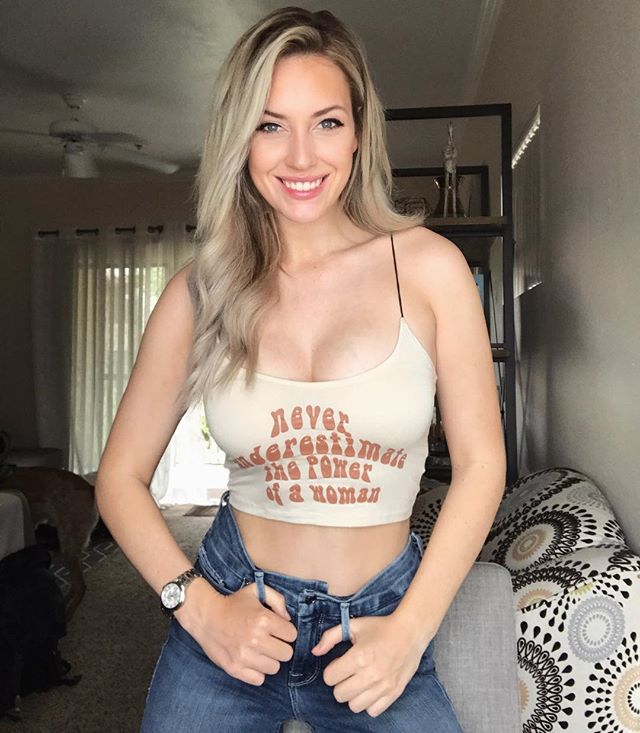 Paige Spiranac played college golf, helping to lead her team to a conference title, and she had a short professional golf career. She is one hot golfer.
She has earned most of her fame on social media. She started an account just to show off her trick shots, and from there, she took off. Now sporting over 2.5 million followers, she is a marketing machine.
Her beauty and business savvy helped land her tons of sponsors and endorsement deals. When this lady goes golfing, you better watch out.
For a full look at Paige Spiranac you can read our article here.
3. Blair O'Neal
https://www.instagram.com/blaironealgolf/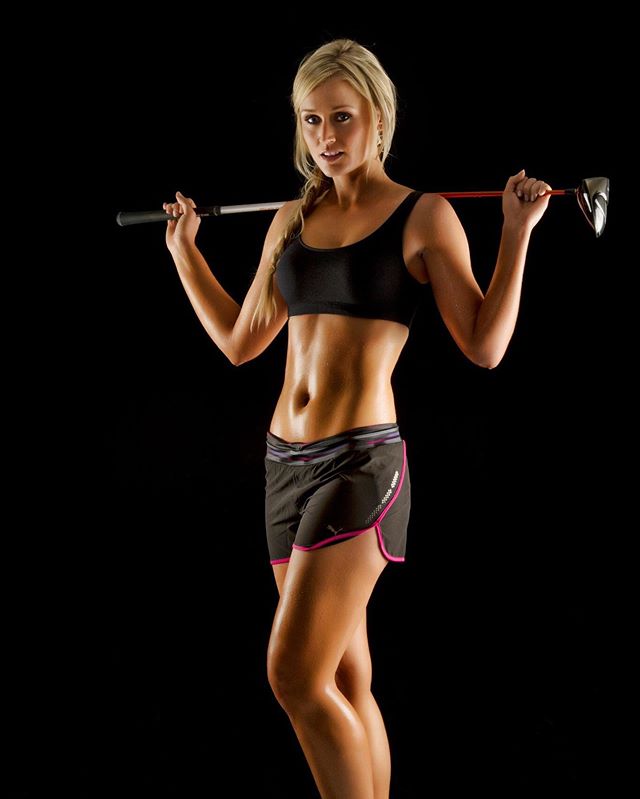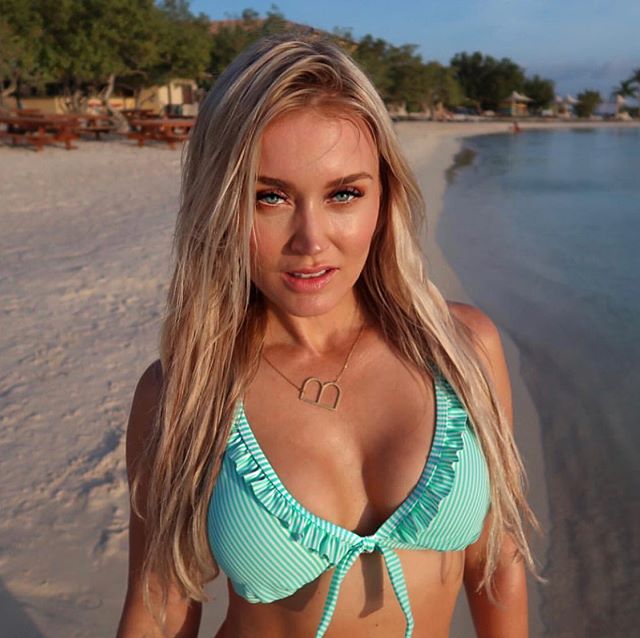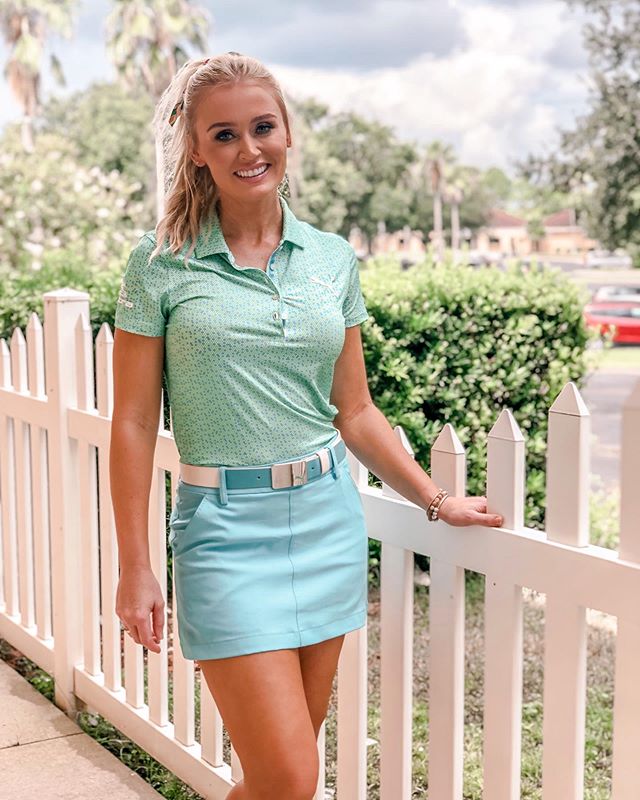 Blair O'Neal is a TV personality, golfer, and model. It's easy to see why she made our list of hottest female golfers.
She played college and professional golf, but her pro career did not last too long. However, it was revived when she was invited to play in the Big Break on Golf channel. This revived her golf career. It's not easy to consistently shoot under par, but she can.
4. Holly Sonders
https://www.instagram.com/holly.sonders/?hl=en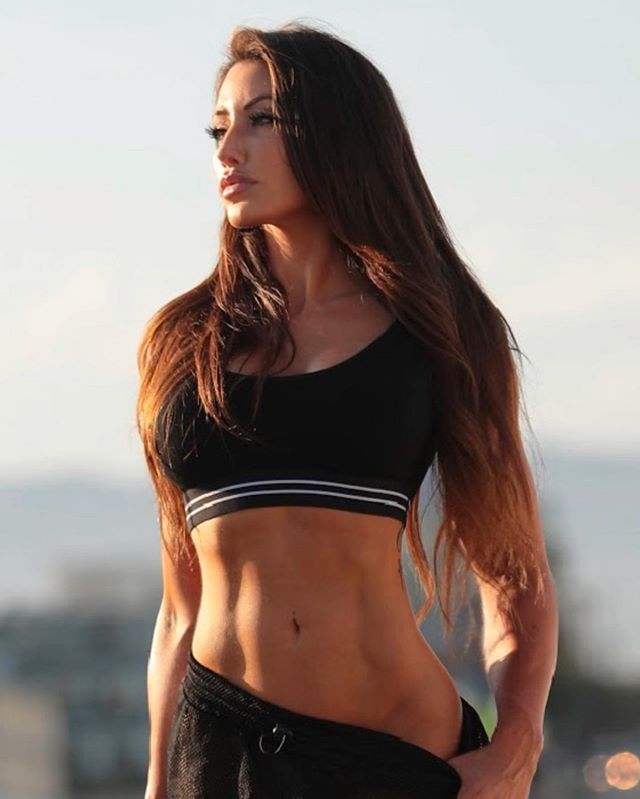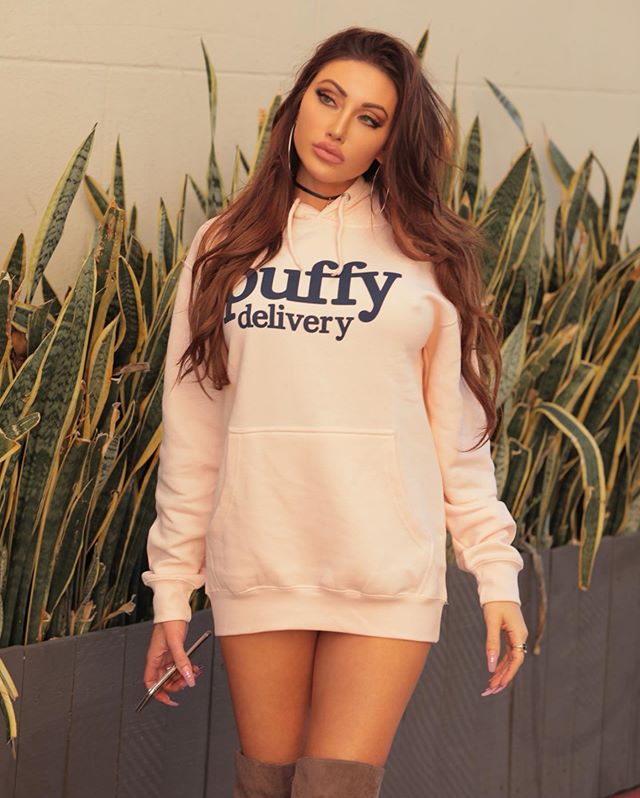 Holly Sonders is most well known for her spots as a Fox Sports and Golf channel star. When it comes to hot women golfers, Holly has launched her career based on her brains, drive, and good looks.
5. Cheyenne Woods
https://www.instagram.com/cheyenne_woods/?hl=en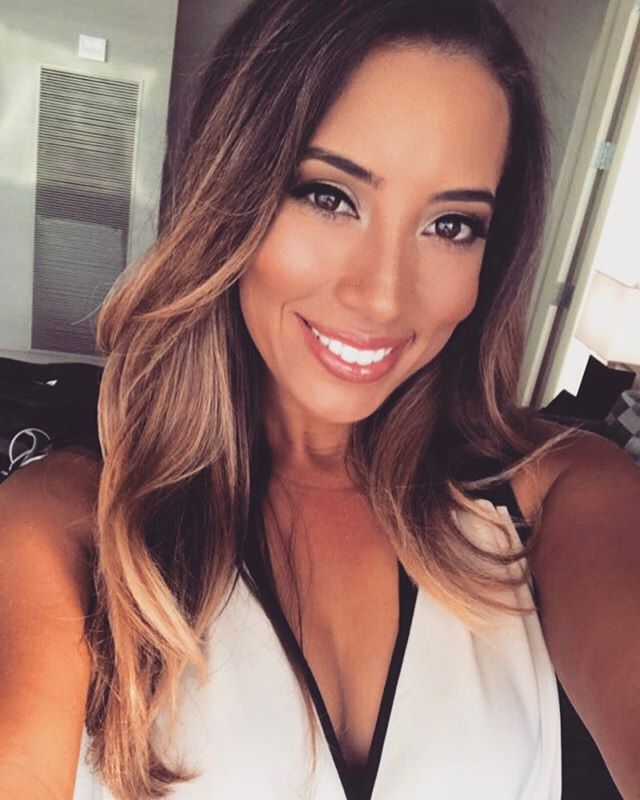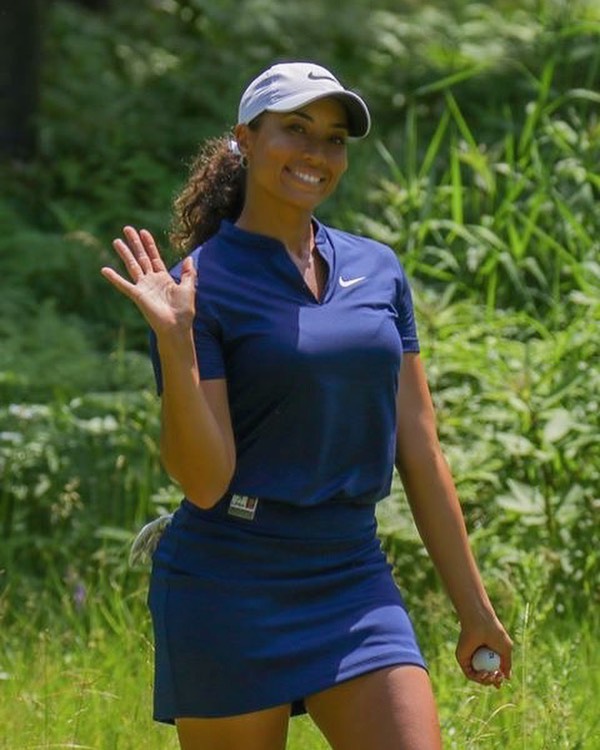 If you notice something familiar with her last name and golf, you are correct. Cheyenne is Tiger Woods niece from his half-brother. Woods played in college as well as the LPGA.
6. Elise Lobb
https://www.instagram.com/eliselobb/?hl=en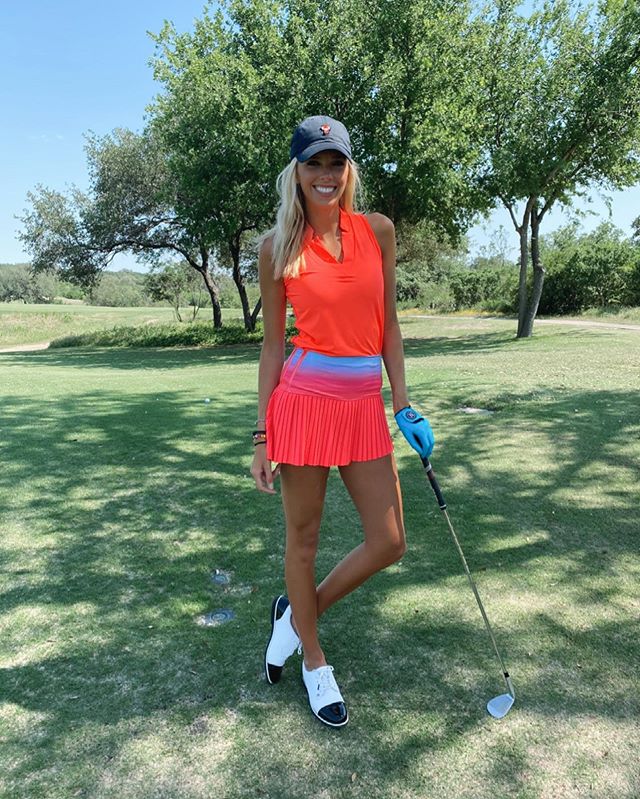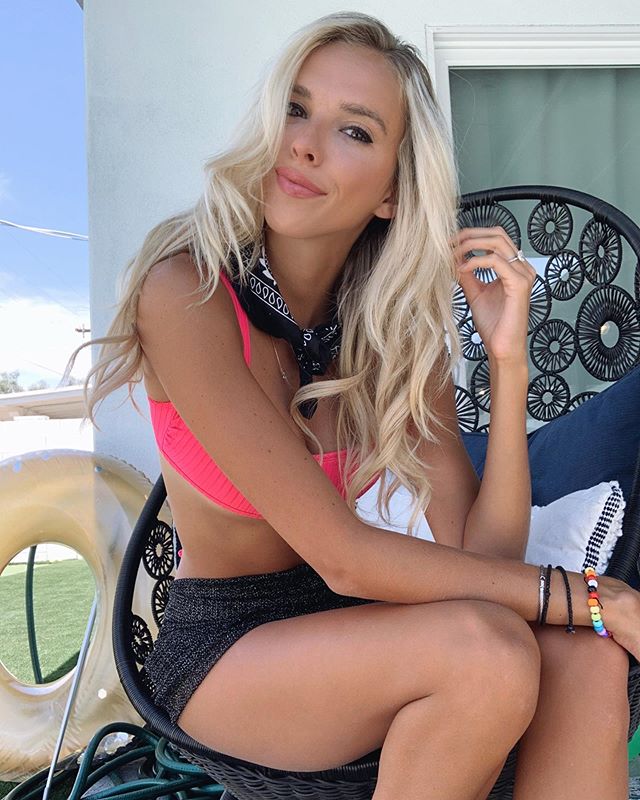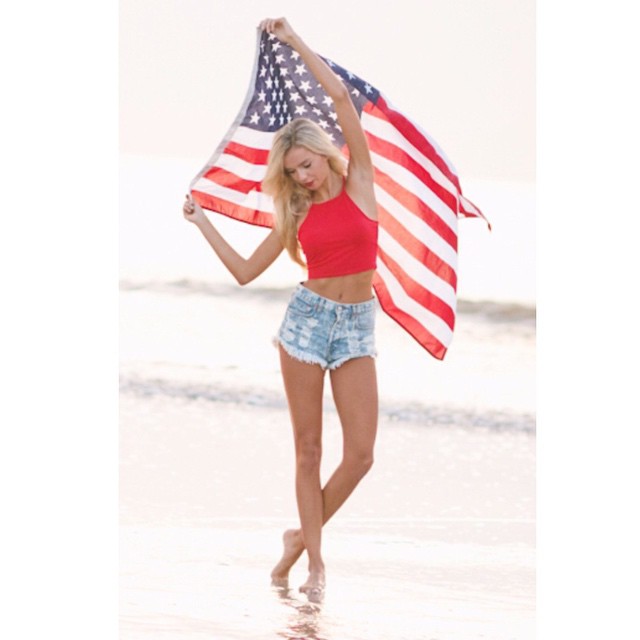 Elise Lobb has been playing golf since she was young. Her popularity came from social media as well as a spot on Fox Sports. She was the co-host on Swing Clinic.
7. Belen Mozo
https://www.instagram.com/belenmozo/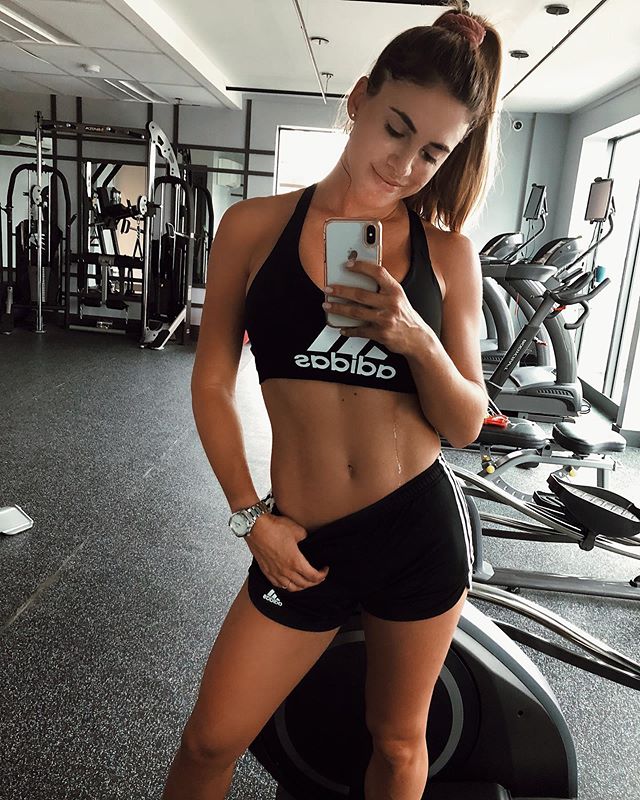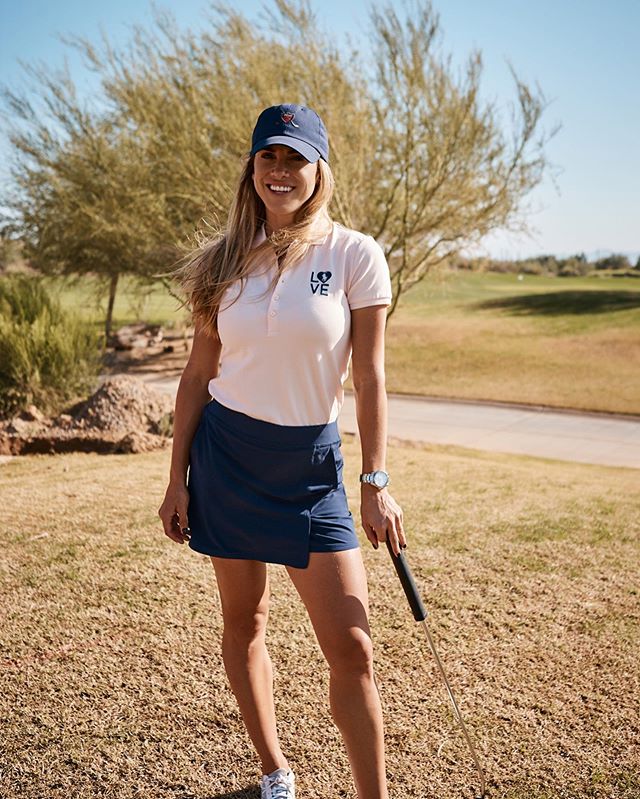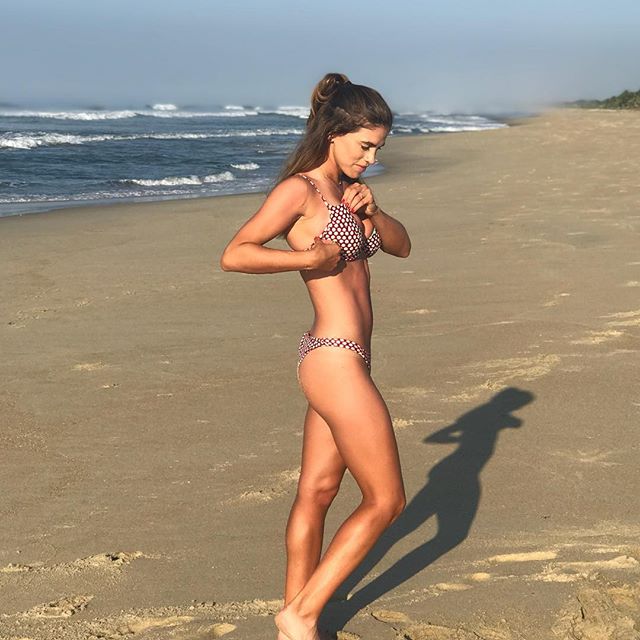 Belen Mozo is a Spanish Pro Golfer. She played college golf, and she qualified for the LPGA in 2011. She also played golf in the Ladies European Tour and the British Open. The beautiful lady golfer is amazing on the golf course.
8. Lexi Thompson
https://www.instagram.com/lexi/?hl=en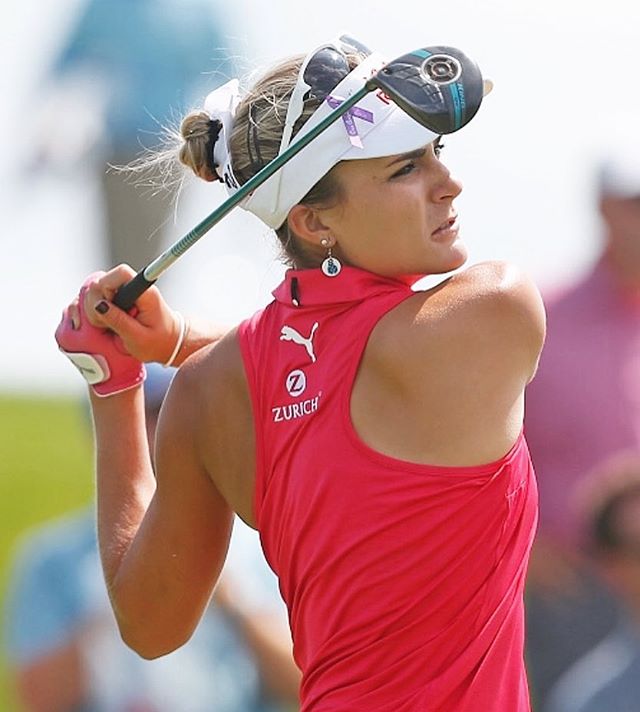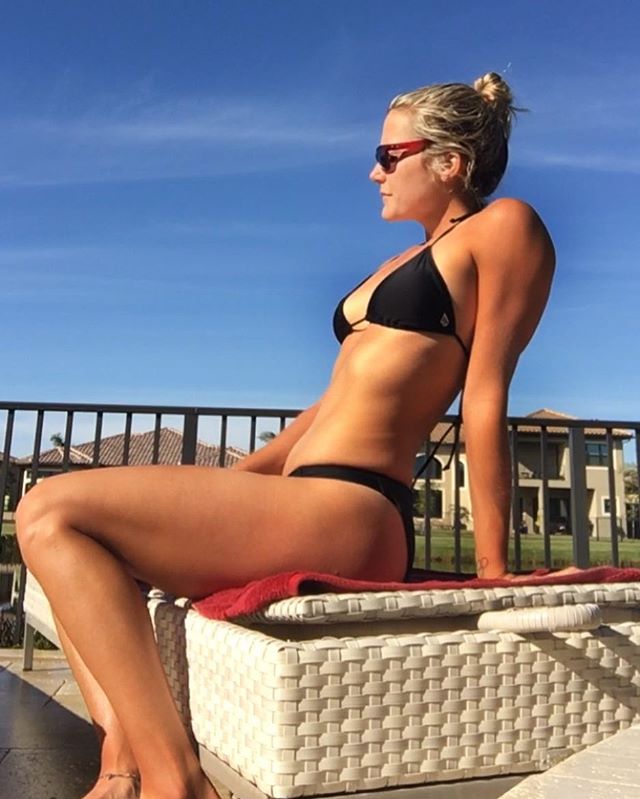 Lexi Thompson is an LPGA tour golfer. When she was 12, she was the youngest golfer to qualify for the US Women's Open.
She went on to become a pro at the age of 15. That is impressive!
9. Lucy Robson
https://www.instagram.com/lucyrobson/?hl=en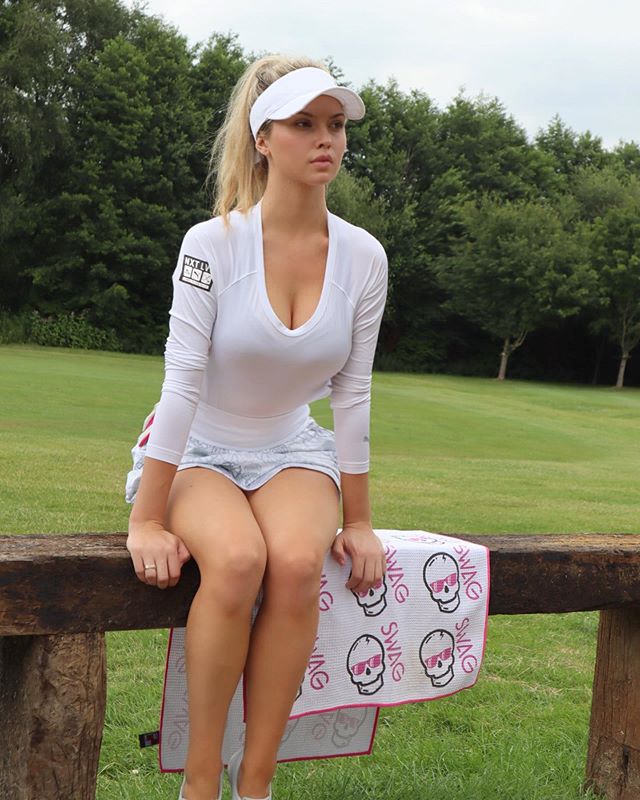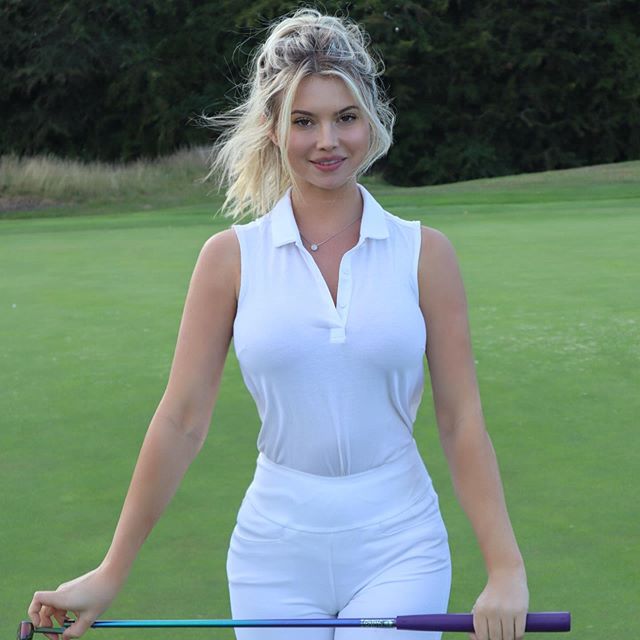 Lucy Robson, from the UK, played college golf at South Florida. She is most known for her golfing on Instagram. She is still active on social media, and she can help your golf game with lessons for your golf swing.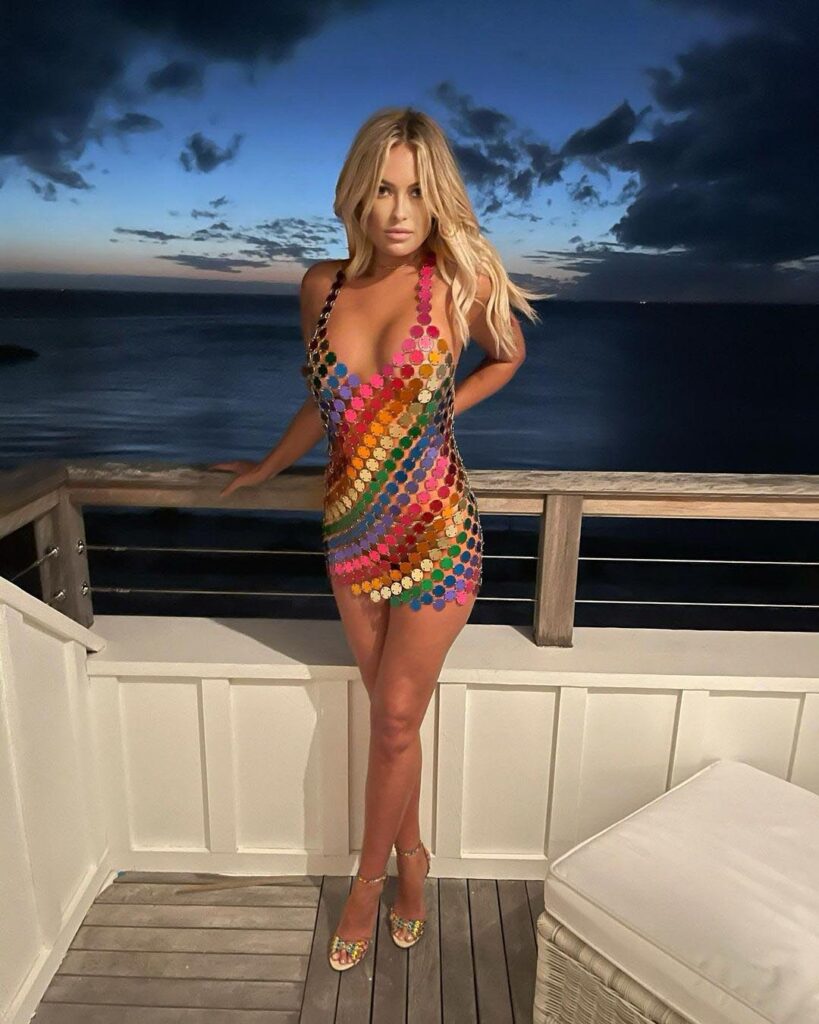 Paulina Gretzky isn't well known for her golfing, but she is known as the partner of Pro golfer Dustin Johnson. So, she is definitely someone in golfing circles. In addition to that, she is the daughter of hockey legend Wayne Gretzky.
11. Jessica Korda
https://www.instagram.com/thejessicakorda/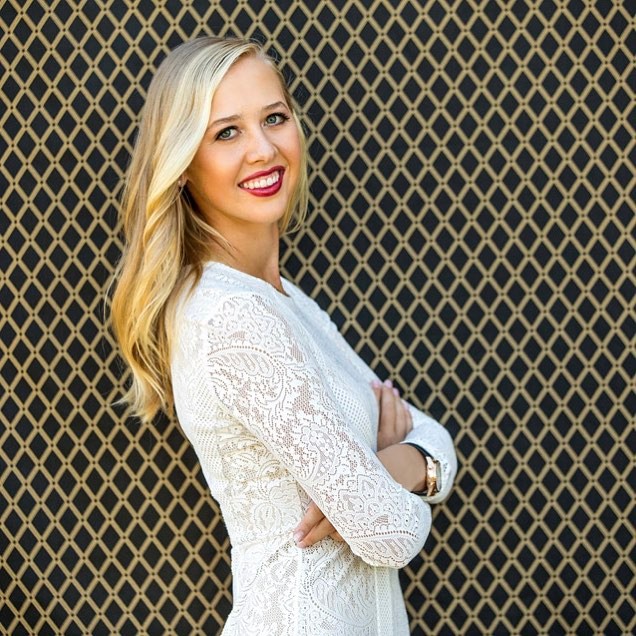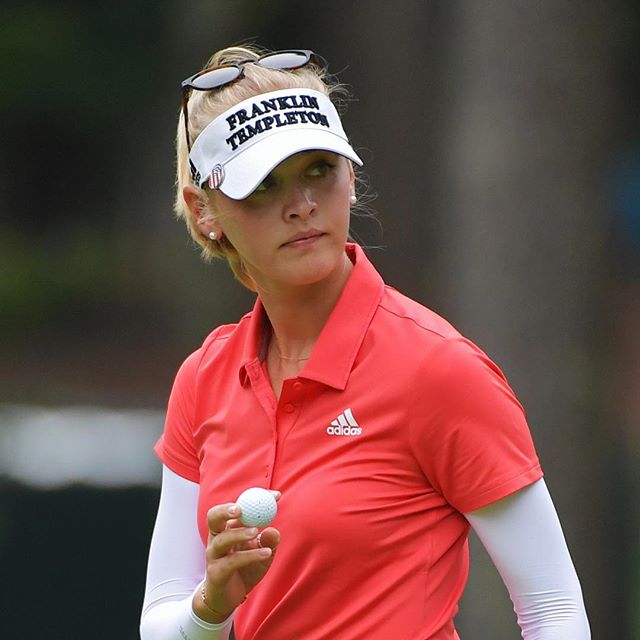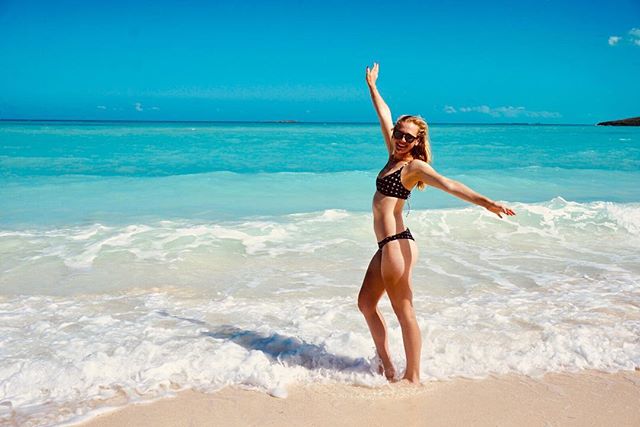 Jessica Korda is a professional golfer who has played in multiple LPGA tournaments. This gorgeous woman golfer on the LPGA has a beautiful swing.
12. Maria Verchenova
https://www.instagram.com/mariaverchenova/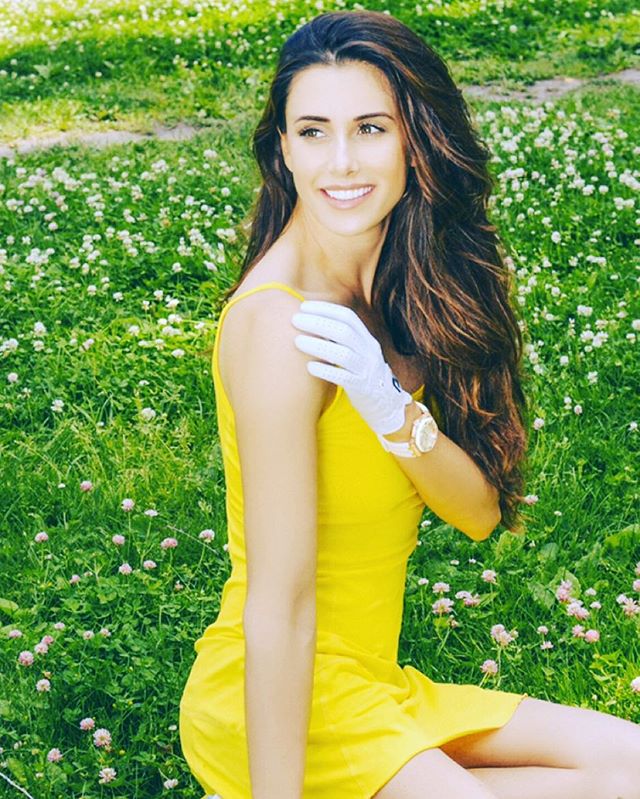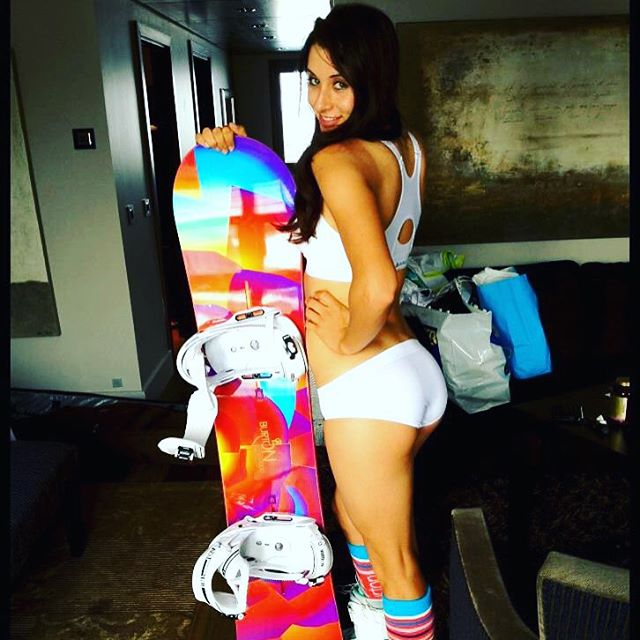 Maria Verchenova is a professional Russian golfer. She poses a a LPGA bikini golfer on her social media accounts.
13. Michelle Wie West
https://www.instagram.com/michellewiewest/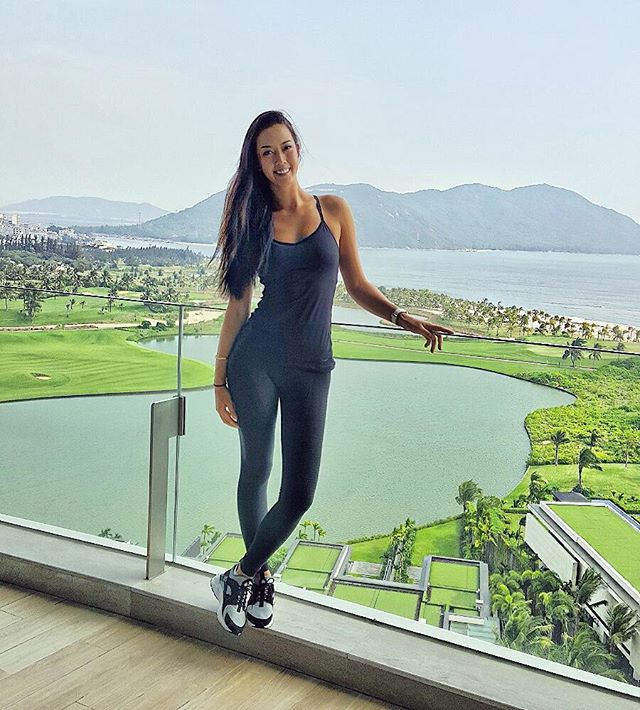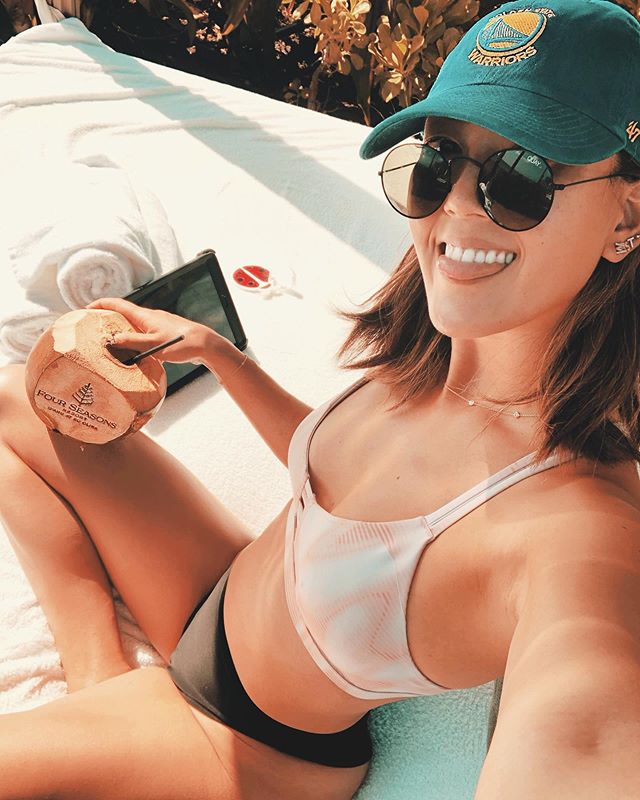 Michelle Wie is a professional golfer. She is currently on the LPGA tour. Born in Hawaii, Wie has 5 LPGA tour wins to date. She has a beautiful golf swing, and she is great on the golf course.
14. Anna Rawson
https://www.instagram.com/annarawson/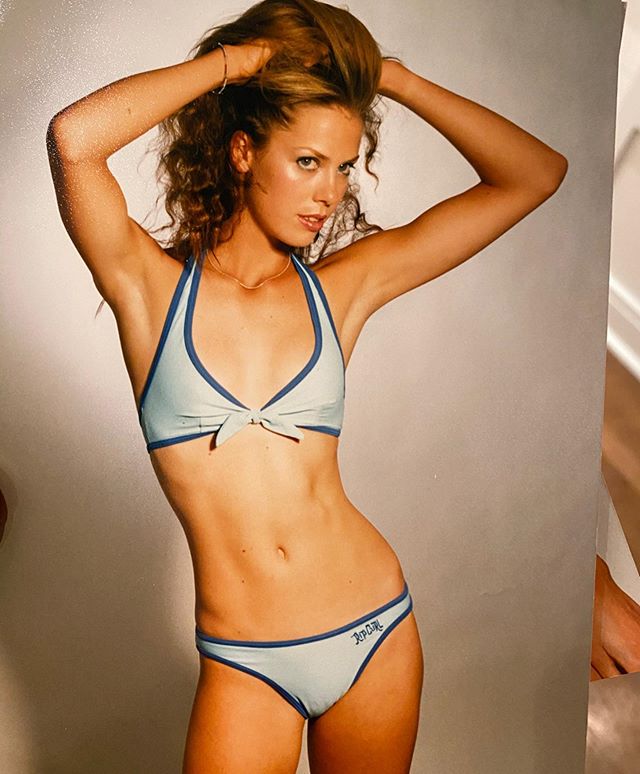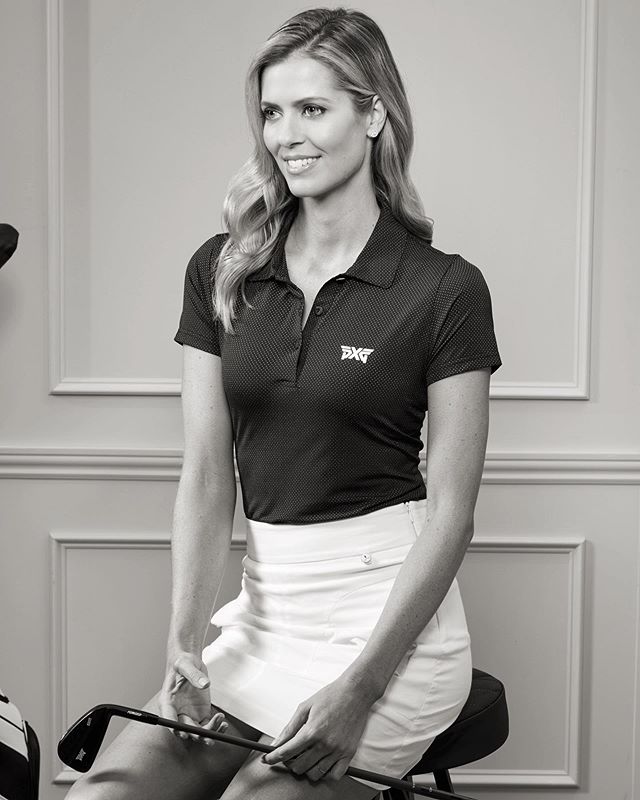 Anna Rawson is a pro golfer and model. Her modeling includes a lot of golf shots and pictures of her swinging her golf club. Certainly, you can see why she is one of the most beautiful ladies of golf in the world.
15. Beatrize Recari
https://www.instagram.com/beatrizrecari/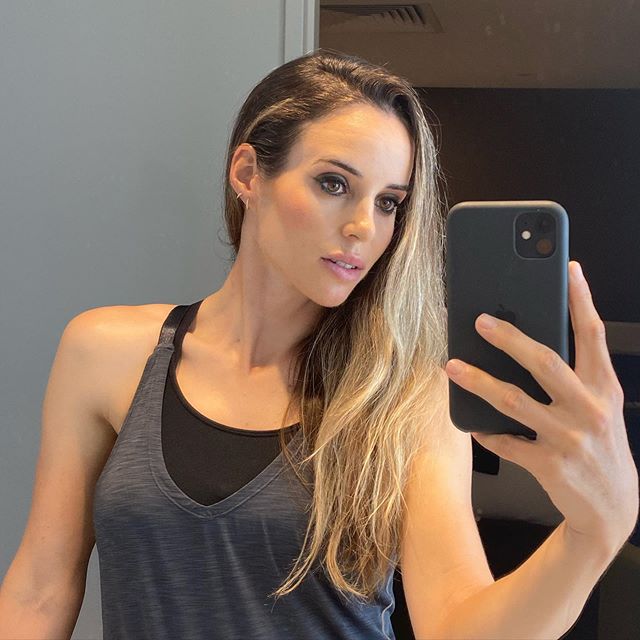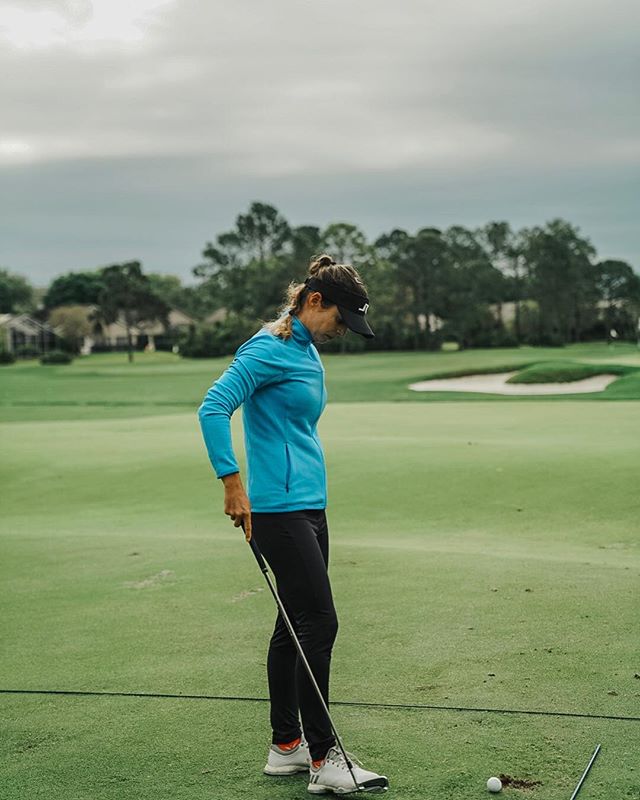 Beatriz Recari is a professional Spanish golfer on the LPGA tour.
16. Natalie Gulbis
https://www.instagram.com/nataliegulbis/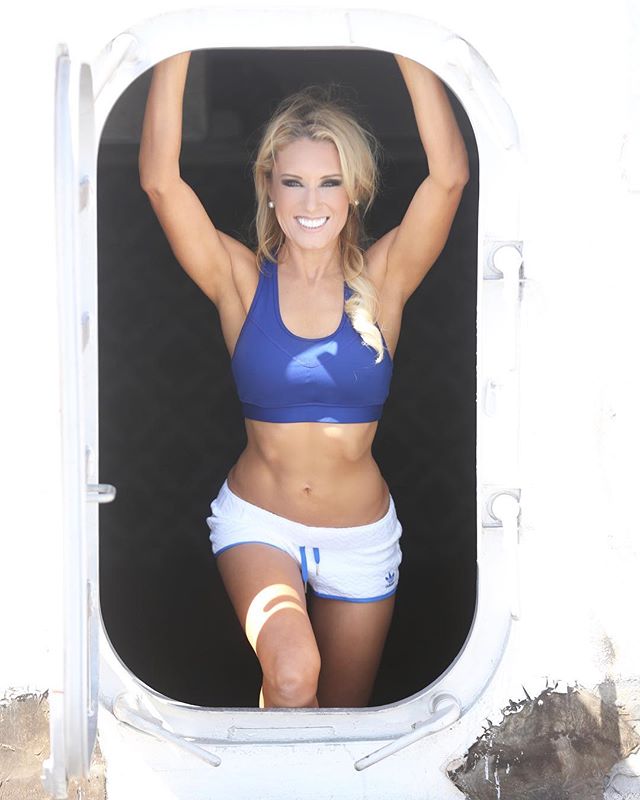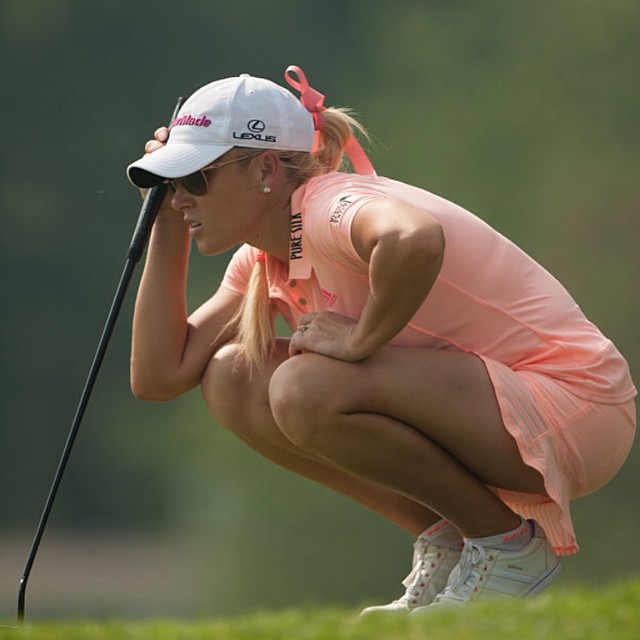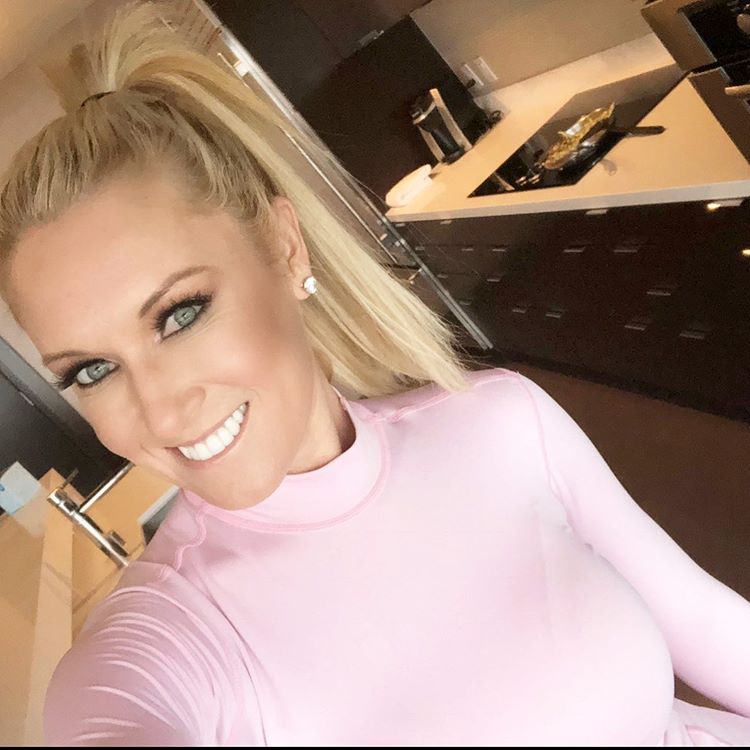 Natalie Gulbis made waves in 2004 when she released a calendar featuring her in golf and bikini poses. The USGA banned it from being sold at the event due to it being "inappropriate." She was one of the first women to bring sexiness to the game of golf.
17. Sandra Gal
https://www.instagram.com/thesandragal/?hl=en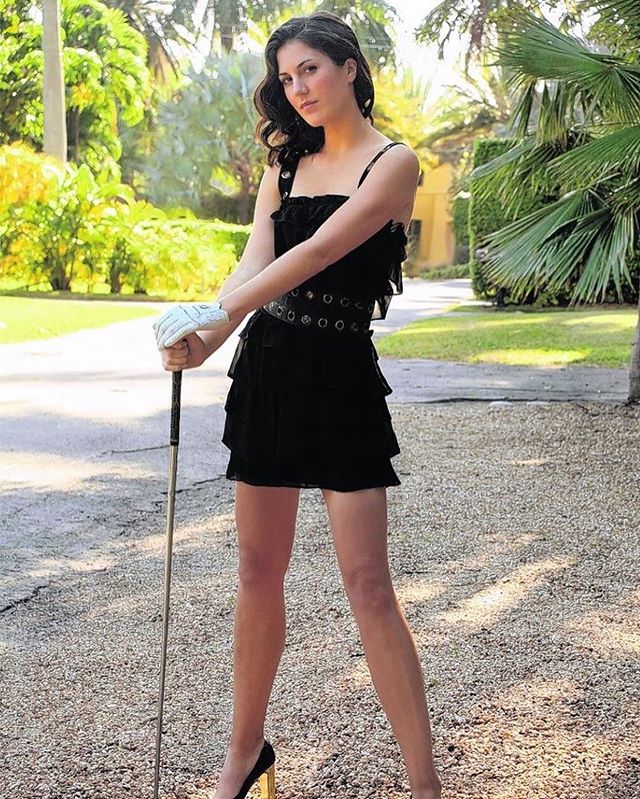 Sandra Gal is a German pro golfer. She has one LPGA tour win.
Her golf game is amazing, and she has such a great golf swing on the course.
18. Veronica Felibert
https://www.instagram.com/verofelibert/?hl=en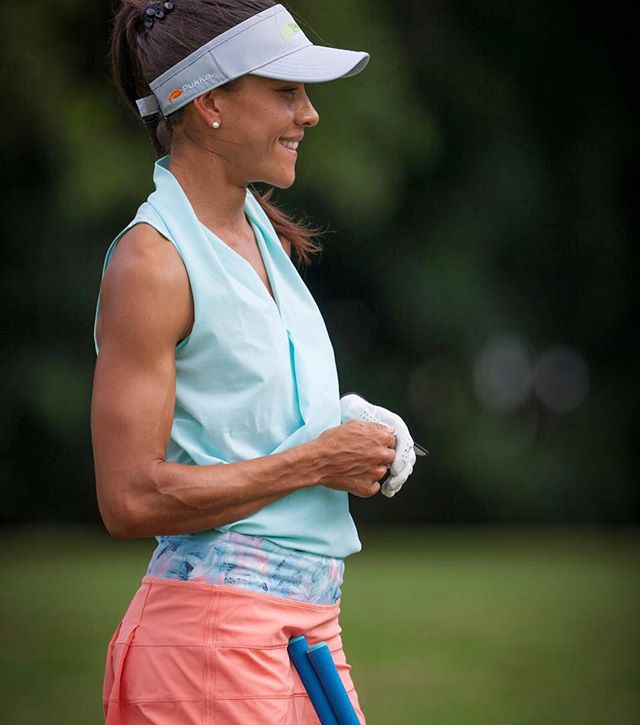 Veronica Felibert was born in Venezuala, and she started playing golf at 7. She was a member of the LPGA.
Beautiful Ladies Of Golf Summary
If you like our list please share at the top of the article!
List your top 3 in the comments below.
(featured image source: https://commons.wikimedia.org/wiki/File:Paige_Spiranac.png)