One of the most popular woman in the golfing world is Holly Sonders. Holly became famous when she took a job at the Golf Channel and later at Fox Sports.
She played golf in college at Michigan State, and parlayed that into a lucrative career in sports media.
Her Instagram account is taking off with over 600,000 followers, and she posts some revealing photos there.
Her rise to popularity on social media is similar to other female golfers like Paige Spiranac.
In addition to her talent on the job, she was always the topic of conversation around being the hottest woman in golf. As a matter of fact, she was named the most beautiful woman of golf by Golf.com
Ok, but who is Holly Sonders? Holly is a golfer, reporter, model, TV host, entrepreneur, and social media star.
Holly Sonders Bio
Born: March 3, 1987
Place of Birth: Marysville, OH
Nationality: American
Ethnicity: Caucasian
Maiden Name: Holly Niederkohr
Height: 5'8″
Education: Michigan State University
Parents: Dan and Sandy Niederkohr
Married Status: Divorced
Golf Career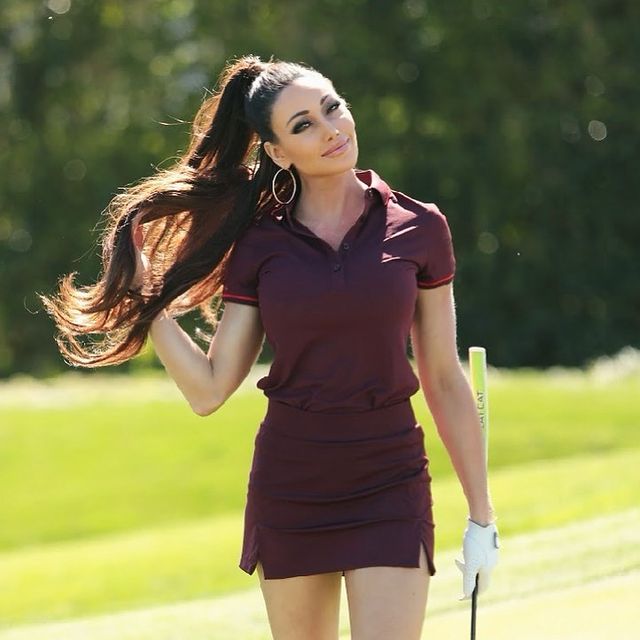 Holly started playing golf at the early age of 5.
She learned to play golf from her mother who was an avid golfer. Her mom was good at golf. So good, she was the club champion at Marysville Country Club for 20 years straight.
Her mom was there with her throughout her entire life at golf events.
Holly began receiving calls as a sophomore in high school to come play golf at Division I schools.
High School Golf Accomplishments
All-League 4 years
All-District 4 years
League MVP
District MVP
3rd in State (Freshman)
2nd in State (Senior)
73.6 Average as Senior
Wolfe/Jack Nicklaus Golf Scholarship
Junior Golf Accomplishments:
Won the 2001 AJGA
Won UCT National at Disney World
2nd at 2002 Ohio Junior Girls Championship
3rd at 2004 Ohio Junior Girls Championship
2nd at  Pepsi Little Peoples
She visited schools like Ohio State and Vanderbilt, but ultimately ended up at Michigan State to play golf.
College Golf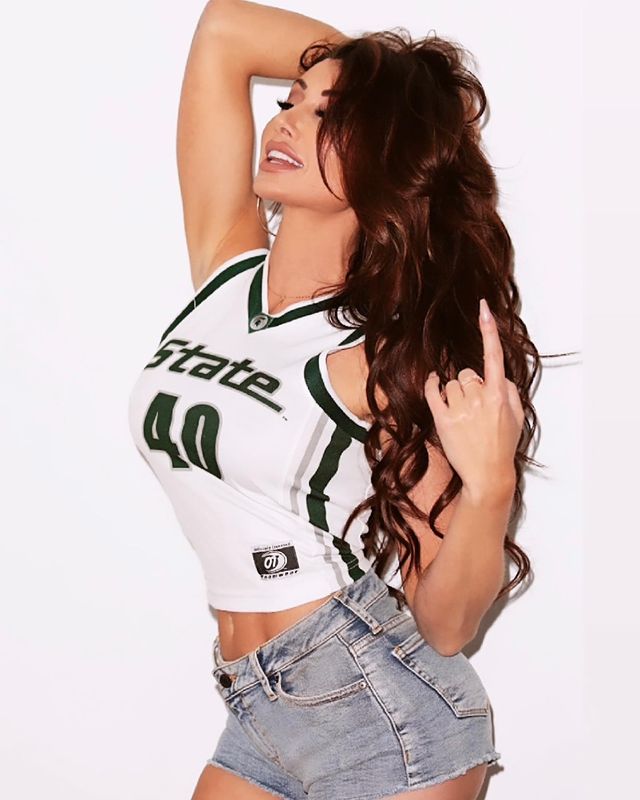 Holly attended Michigan State University, and she played on the golf team for 4 years. While she was there, they won the Conference Championship.
If you want to find more information about her golf stats, you can view them here. Remember, her name was Holly Niederkohr in college.
College Golf Accomplishments:
Helped win Big Ten Championship
77 Average as Freshman
1 Top 20 finish as Freshman
Academic All Big Ten as Sophomore
1 Top 10 finish as Sophomore
3 Top 20 finishes as Sophomore
79.4 stroke average as Junior
Academic All Big Ten as Junior
Professional Career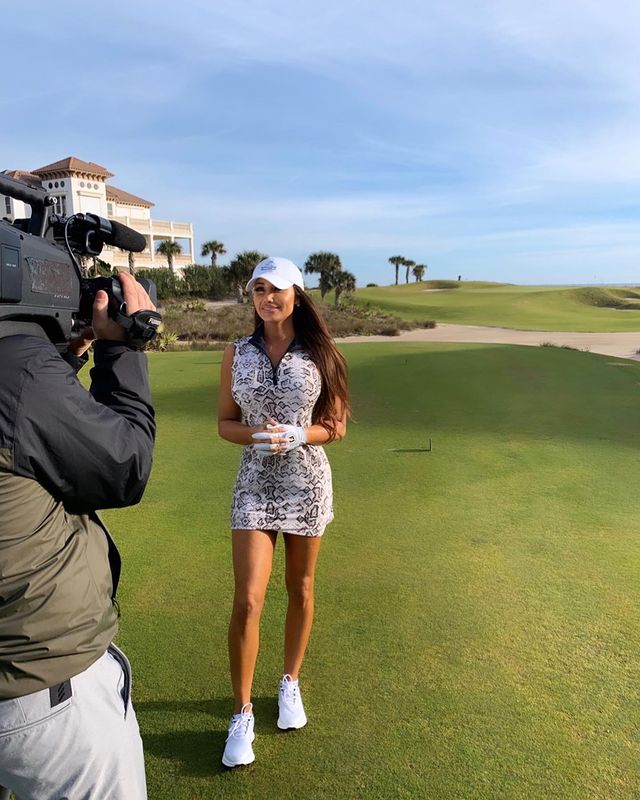 Holly became well known due to her drive and persistence to be successful. She knew that she was not good enough to become a professional golfer, but she did want to be involved in sports.
She studied Journalism in college.
She decided to be in broadcasting. She reached out to the Golf Channel while playing golf at Michigan State. Joe Riley was the person at the Golf Channel that she constantly badgered about coming to work there. Fortunately for her, it paid off.
The Golf Channel told her she needed more TV experience before they would consider her.
After college, she joined a TV Station in Little Rock, Arkansas. Holly was a reporter doing various stories for a small town station in the south. She did this to get experience on live TV. She worked there for 9 months.
Where did the name Holly Sonders come from? Sonders is a stage name, and it is not from a marriage.
Golf Channel Morning Drive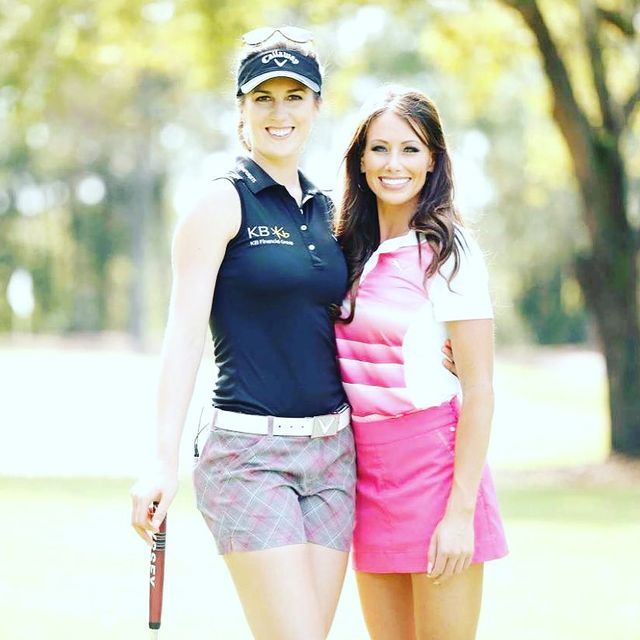 She joined the Golf Channel when she was 21.
She started off doing recorded 30 second clips. According to her, this was because she was not good enough to do live TV to start with.
After a while, she received more roles and started doing live TV and tournaments.
She was working 7 days a week, and would usually wake up a 3 AM to start her day. The work was a lot, and it left her with no personal or social life.
She would also do segments and play golf with professional golfers like Natalie Gulbis.
She married one of her co-hosts at the Golf Channel, Eric Kuselias. She later divorced Kuselias.
She did not want to stay in Orlando, FL, and she did not want to stay doing the same thing for Golf Channel.
She signed a new contract and later joined Fox Sports at age 26.
Golf Digest cover
Fox Sports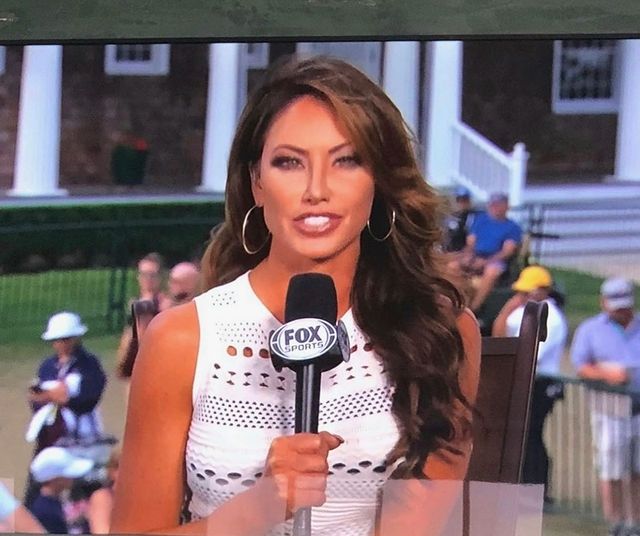 Holly joined Fox Sports because it was a better opportunity for her, and she got to move to Los Angeles.
She did sports for Fox with the NFL, College Football, and golf.
Sanders worked for Fox Sports for 3 years, and her last year there was in 2019.
Famous Interviews
Holly has been a part of several somewhat famous interviews.
When Fox finally took over some golf coverage,
During the USGA's Championship broadcast, she had on on-air moment when she asked Jordan Speith whether he packed an additional outfit for a potential Monday playoff.
Speith answered that Under Armour would take care of him. It was quite an interesting question to ask after Speith's dramatic victory.
Holly's Ex Husband Eric Kuselias
When Holly was working for the Golf Channel, she married one of her co-workers, Eric Kuselias.
The couple got engaged in 2012.
Eric is an award winning broadcaster, TV and radio host who has worked for sports giants like ESPN and CBS.
Eric was 20 years older and had kids. He moved back to Connecticut while they were on the show to be with his kids and he left the Morning Drive Show.
Their marriage ended in divorce in 2016.
Her Dating Life
Being a celebrity also brings about a public dating and love life. Holly Sonders has had several high profile boyfriends over the years.
Kliff Kingsbury
Holly dated Arizona Cardinals Head Coach Kliff Kingsbury in 2019. The romance did not last long and Kingsbury broke it off with Sonders in the same year.
Vegas Dave
Shortly after the break up with Kliff Kingsbury, Sonders started dating gambling and sports consultant Dave Oancea, who is known by the name, Vegas Dave.
Oscar De La Hoya
In 2021, Boxing legend Oscar De La Hoya has been dating Holly Sonders.
She met De La Hoya in June of 2021 when she was interviewing him.
Where Is Holly Sonders Today?
What happened to Holly Sonders?
After ending her job with Fox Sports, she decided to start her own website. This was easy to promote as she had 500,000 followers just on Instagram
She started a subscription website that is similar to OnlyFans. According to Sonders, she makes 20 times more money from her site than she did at Golf Channel.
How Much Money Does She Make?
According to an interview, Sonders said she made about $60,000 a year while working for the Golf Channel. She also posted on Instagram that her subscription service website makes literally 20 times more money than she made at the Golf Channel. 20 X 60k=$1.2 million a year.
Holly Sonder Photos
https://www.instagram.com/holly.sonders/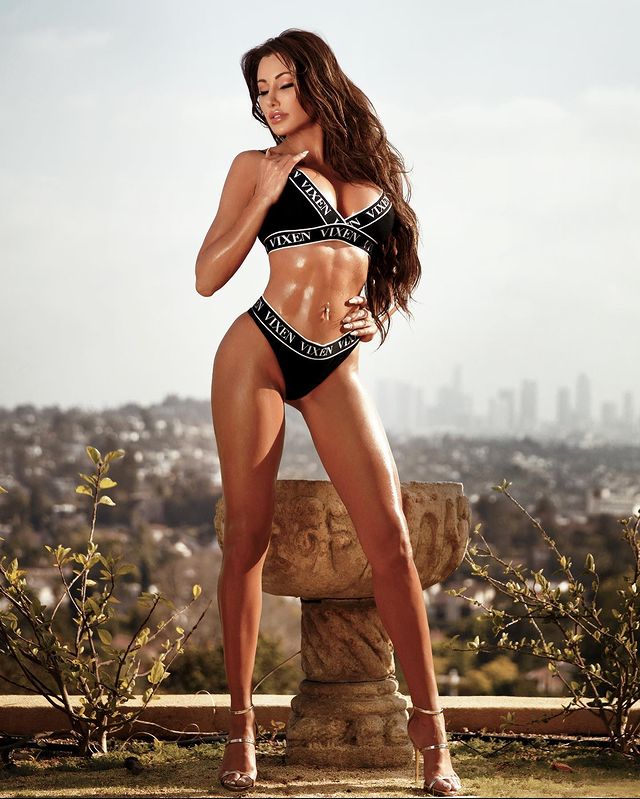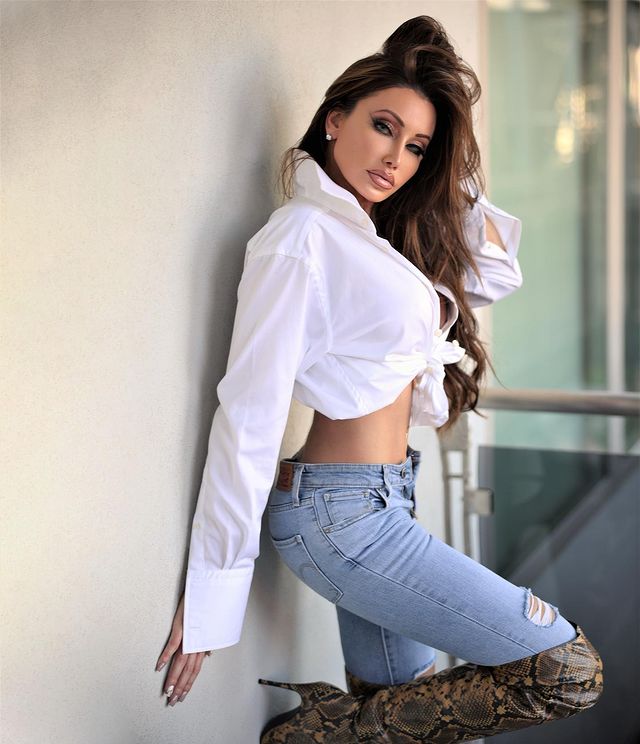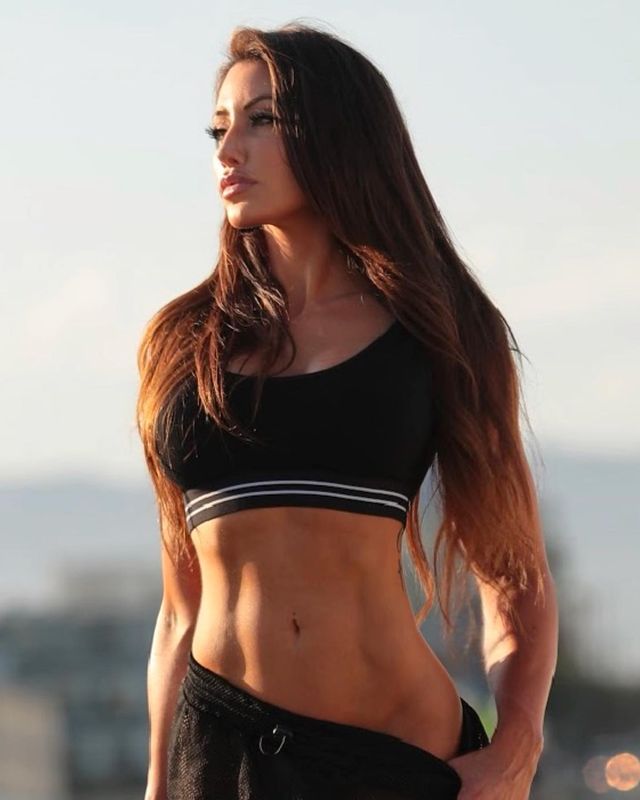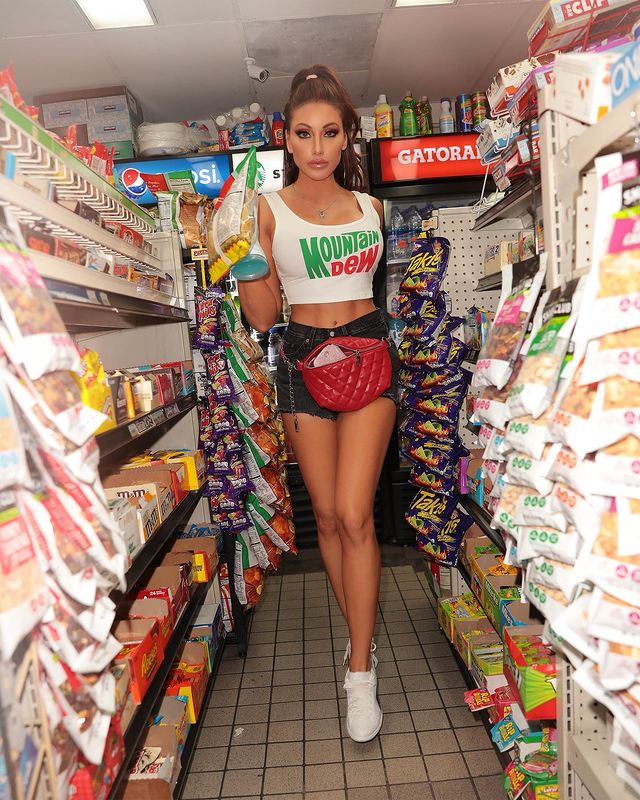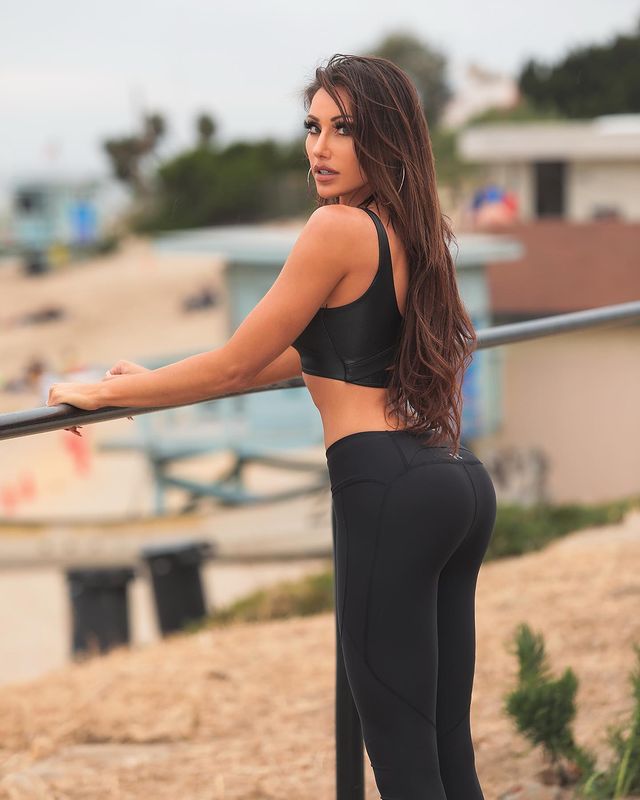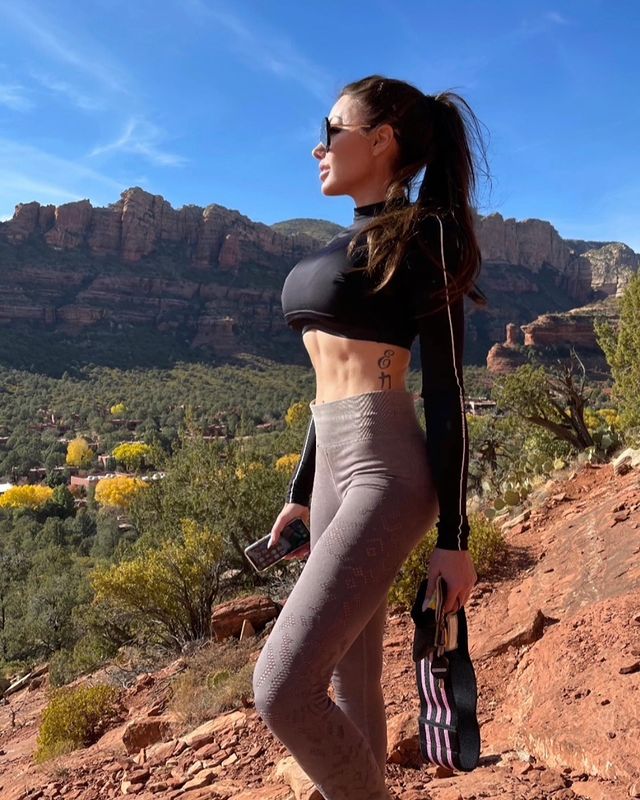 dress, reporter, workout, win mcmurry