For guys that are into colognes, the good news is that there are deodorants that smell like popular colognes. These are branded deodorants that are made with the actual cologne scent. Whether you prefer stick or spray aerosol, there are options for you to make your armpits smell better.
These products do a great job of making you smell better and reducing sweat.
These are great for several reasons. If your favorite cologne is Polo Black, you can get a matching deodorant. Or, if you love the smell of a certain cologne, but are worried that it may be too "loud" in certain settings, like your occupation, then you can see if it is available in a deodorant. That way, you can still catch the scent here and there, and nobody else should be able to smell it. If they do, then they are probably too close.
If you have sensitive armpits, you can certainly give any or these a try, but men who have sensitivities seem to have more with cologne scented deodorants.
Like everything in America, there are so many choices. Some men prefer deodorants based on price, brand, ingredients, or efficacy, and some men prefer deodorants that smell like designer colognes. We have compiled a list of the best cologne scented deodorants.
Top Cologne Scented Deodorants
Le Male Deodorant Spray
Le Male by JPG is one of their most popular fragrances, and the good news is that it is available as a deodorant. The deodorant stick comes in 2.6 ounces, and it is alcohol free. This is not an anti perspirant so it does not contain aluminum. This smells very close to the fragrance, but don't expect it to perform the same. It's a deodorant after all. The scent of Le Male is vanilla, mint, spices, and woods.
Nautica Voyage Deodorant Spray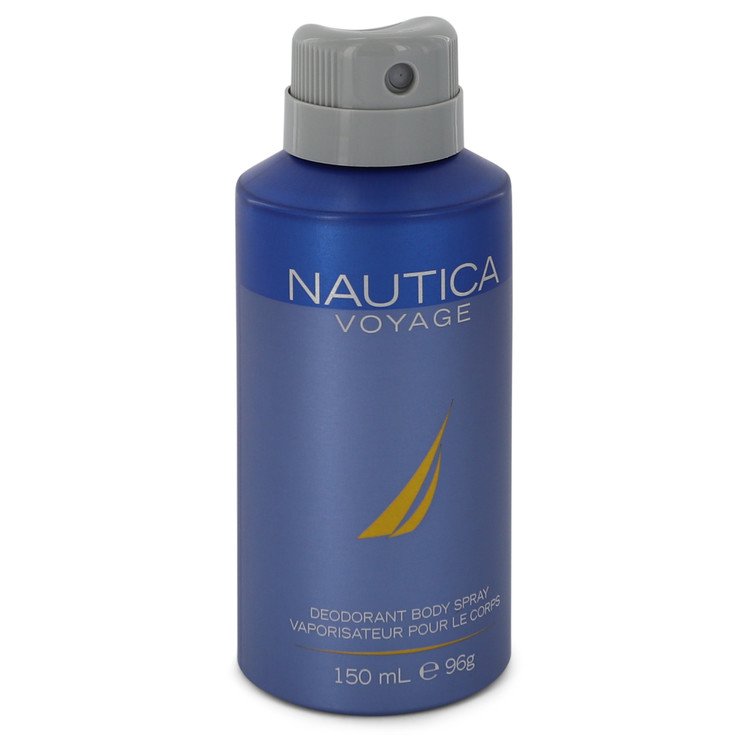 Nautica Voyage is one of the highest selling colognes on Amazon. If you are a fan of it, then the great news is there is a matching deodorant spray.
This deodorant is a spray which sets it apart from most of the others. This is another one of those perfect scents for this type of application.
It smells of cool green leaf and apple, and it has aquatic notes. Nautica Voyage Deodorant is a great choice if you love fresh aquatic scents, plus another benefit for this spray is its low cost.
Versace Eros Deodorant Spray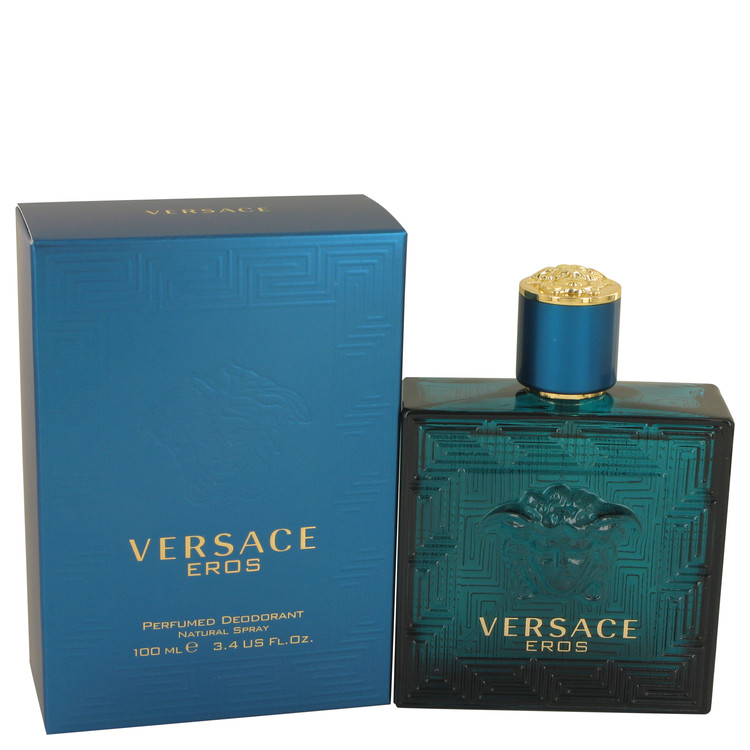 Versace Eros is one of the most popular colognes today, and now you can get a deodorant spray that is similar to the EdT.
This deodorant has a fresh and fruity opening with apple, mint, and citrus. It has some spice notes as well. While certainly not as strong as the EdT, the deodorant is a great match.
This also works well if you like to smell nice, but do not want to wear cologne.
This comes in a 3.4 ounce bottle of spray deodorant.
Fragrance X is a great place to find deodorants that smell like colognes.
Dior Sauvage Deodorant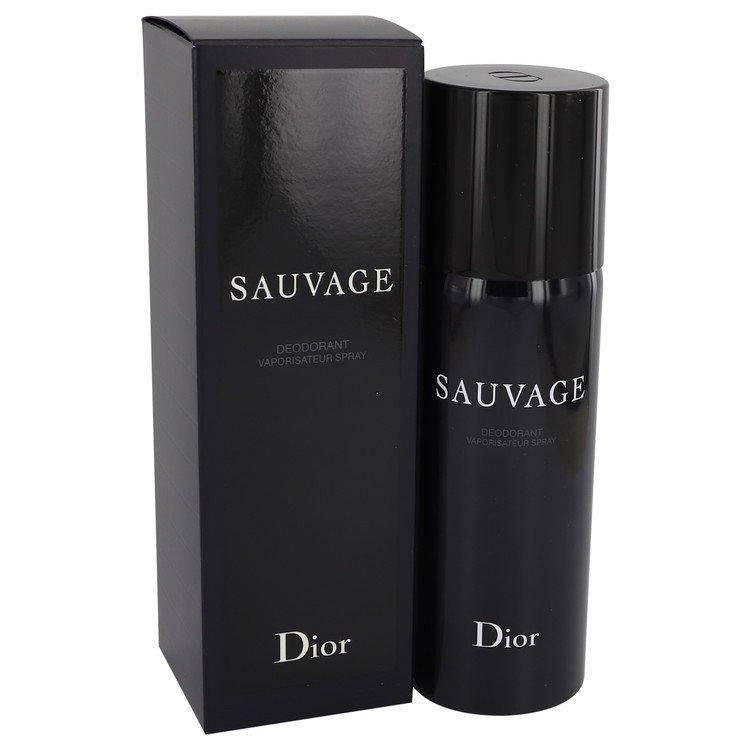 Dior Sauvage is a cologne that gets lots of compliments from women. A great match to this is the deodorant spray.
This is warm, woody, and spicy smelling.
This cologne comes in a deodorant spray or stick. We recommend the spray if you want something that smells closer to the EdT. Fragrances in deodorant sticks do not match original scents as well.
L'Occitane Eau des Baux Deodorant Stick
Eau des Baux is an incredible scent, and the fact that it is available as a deodorant stick is outstanding. The scent of cypress and incense is amazing, so if you are looking for something different than clean and fresh, we highly recommend this one. It is aluminum and paraben free which is an added plus.
This is just like the cologne that is sold at L'Occitane.
Hugo Man Deodorant by Hugo Boss
Hugo is one of the best selling fragrances from Hugo Boss, and it also comes in a deodorant to help fight body odor and sweat. It smells like crisp apples, herbs, and woods. Please keep in mind that these deodorants smell similar to the colognes, and you are almost never going to get an exact scent match due to it being inside a solid instead of an alcohol base.
Polo Black Deodorant Stick
If you love Polo Black cologne, then you should definitely give their deodorant a shot. This is alcohol free, and it comes in a 2.5 ounce stick. It smells very close to the fragrance. This is a woody and citrus scent featuring mango and sandalwood. If you have never smelled this before, you should be able to easily get a tester spray at most any department store.
If you are a fan of Polo Red, you can also get it as a deodorant.
Either way, if you are fan of the Polo cologne brand, you should be able to find a matching deodorant.
This will help keep your armpit sweat at bay, and it will make you smell nicer.
Aqua Di Gio Cologne Deodorant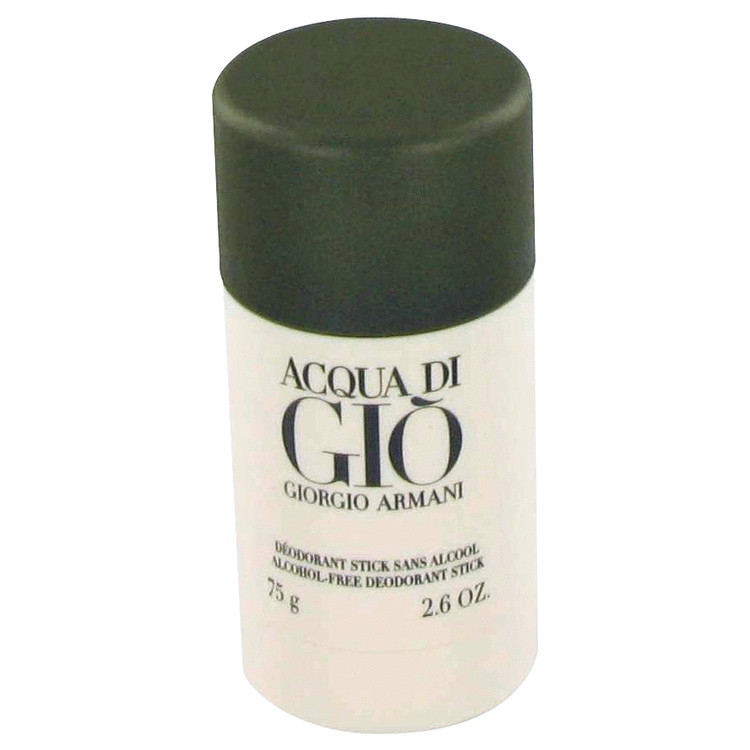 Aqua Di Gio is the perfect scent for men who love the citrus and marine fragrances of the 1990's. This deodorant smells fantastic, and you can get it from FragranceX who has a global reputation for providing authentic products. This is comes in a 2.6 ounce stick, and it is alcohol free. This goes great to pair with the cologne, or you can use it own its own if you want to catch a scent here and there.
You can check its current price here.
Cool Water Deodorant For Men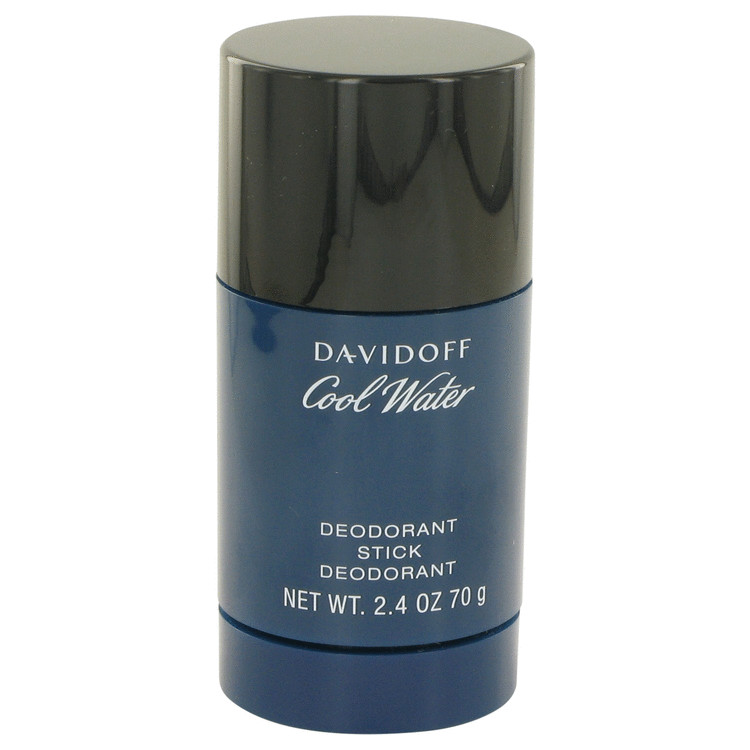 Cool Water was one of the kings of aquatics in the 90's. This is a great scent for a deodorant. It smells fresh, green, and aquatic. If you are into fragrances, then you have likely smelled this before.
This deodorant smells very close to the original Cool Water cologne. It is fresh with notes of mint and ocean water.
This is great to pair with the cologne, if that is something that you wear a lot.
Curve for Men Sport Deodorant Spray
Curve is another deodorant spray based on the popular cologne by Liz Claiborne. The main scent profile of this is bergamot, clary sage, and vetiver.
It is similar to the cologne, but because it is an aerosol spray, it's not going to have the same distinct scent as the fragrance. It's still a low cost option for a deodorant that smells like a cologne though.
This is a great deodorant to spray on after you go to the gym. It has a clean, sporty scent. It is strong enough to catch whiffs of it for a couple of hours. You can wear this alone or with Curve cologne.